Kollywood
Cinema
Prem Geet 3 to be screened in China too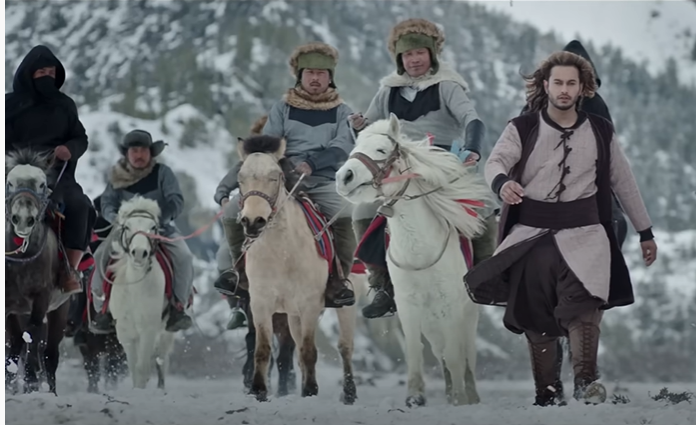 Cinema has no borders. Screening a Nepali movie in a foreign country is a matter of pride for both the filmmakers and citizens.
The Nepali film industry had undergone an extremely difficult time after the coronavirus was reported in the country in January 2020. Film production and cinema operation have been experiencing massive disruptions in Nepal and around the world due to the COVID-19 pandemic.
It seems there will be respite in the field as a Nepali movie Prem Geet 3 will be screened in China.
First round of the talks between the Indian and Chinese distributors were held recently. "We are hopeful about the screening of the movie in China. The teams will sit for a meeting after a few days for a final confirmation," said Prem Puri, actor.
The film will be dubbed into mandarin language for the Chinese audiences.
"The distributors were attracted of the scenes from the Himalayas, characters and costumes of the characters and have shown their interest in screening the movie in China," he added.
The film shooting and production have all been affected by covid-induced cinema closures. The pandemic had completely shuttered the Nepali cinemas. Though they have reopened they are yet to take some time for the country's box office to return to its pre-covid levels.
Madhu Entertainment & Media Ltd, a global media distribution in India that was associated with movies like Bhool Bhulaiya 2, will be distributing the Hindi version of Prem Geet outside Nepal and India.
UFO and Madhu Entertainment have taken over the overseas distribution rights of the movie.
"Some Japanese distributors have also shown their interest in the film. We will be talking with them as well," said Puri.
The filmmakers have already released the poster of the movie, and Nepali movie lovers who enjoyed the first and second Prem Geet are now eagerly waiting for Prem Geet 3.
Unlike the previous two films in the franchise, Prem Geet 3 is a period action drama. Pradeep Khadka has continued his association with the latest franchise.
Directed by late Chhetan Gurung, the movie is produced by Santosh Sen and Subash Kale.
Kristina Gurung, Shiva Shrestha, Sunil Thapa, and Puri among others have starred in Prem Geet 3.
For the second year in a row, China retained its title as the world's largest film market, overtaking North America with 47 billion yuan ($7.4 billion) of box office revenue.
Prem Geet 3 is set to be released in Nepal and India on 23 September.