Nepalis Abroad
Teej in Finland
Minister Bhusal urges all Nepalis abroad to return home
More than 3.5 million Nepalis live outside Nepal - Minister Bhusal has urged all of them to return home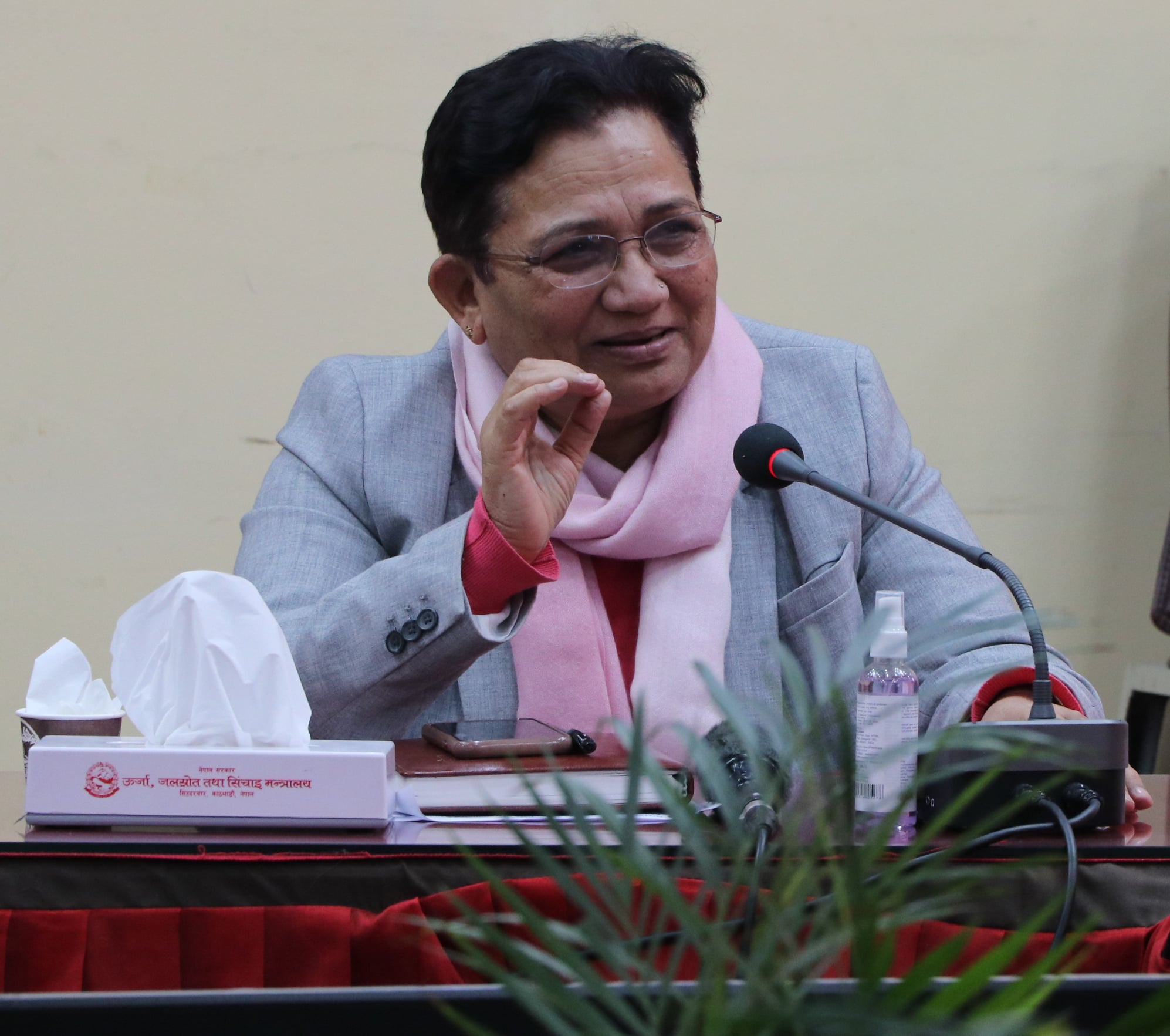 Minister of Energy, Water Resources, and Irrigation Pampha Bhusal, who reached the Finnish capital this weekend, appealed to all non-residential Nepalis living around the world to return home to Nepal.
There - the former rebel leader who now represents CPN-Maoist Centre - was addressing a programme organised by the Nepali community living in Finland, making the Teej festival which falls on August 30.
Minister Bhusal said " Nepalis scattered all over the world seeking employment and education should return back and contribute to the socio-economic development of their country".
"The aim of Nepal now is economic and social development, hence you should return and join the campaign to make the country prosperous," she said.
More than 3.5 million Nepalis live outside Nepal. While a majority of them work in Malaysia, South Korea, Japan and Gulf countries, the remaining live and work in North America, Europe and Australia.
In recent years, the numbers of Nepalis leaving their country for better opportunities have continuously swelled.
While appreciating Nepalis' desire to learn good things in developed countries and use them to build their own country, she said that "just as the Finns progressed in economic prosperity, Nepalis should also work together to make their country economically strong".
"I request all Nepalis to return home to make use of the fertile land, natural resources, and resources of their country," she said.
She also assured that she would take steps to resolve visa problems faced by Nepalis living in Finland and for that she would facilitate establishment of a Nepali consular office in Helsinki.
Finland is home to more than 3,000 Nepalis – students and professionals among them. More than 500 Nepalis living in Finland participated in the programme.
A high-level team led by Minister Bhusal including Secretary at the Ministry of Water Resources and Irrigation Sagar Kumar Rai and other officials had come to Finland to promote Finland-Nepal cooperation on reducing the increasing risk of natural disasters caused by climate change.
(With RSS inputs)