Current Affairs
Nepal-China Relations
Fifteen takeaways for Nepal from the Chinese city of Tsingtao 
Here're 15 takeaways for Nepal from Qingdao, where the Nepali and Chinese Foreign Ministers held bilateral talks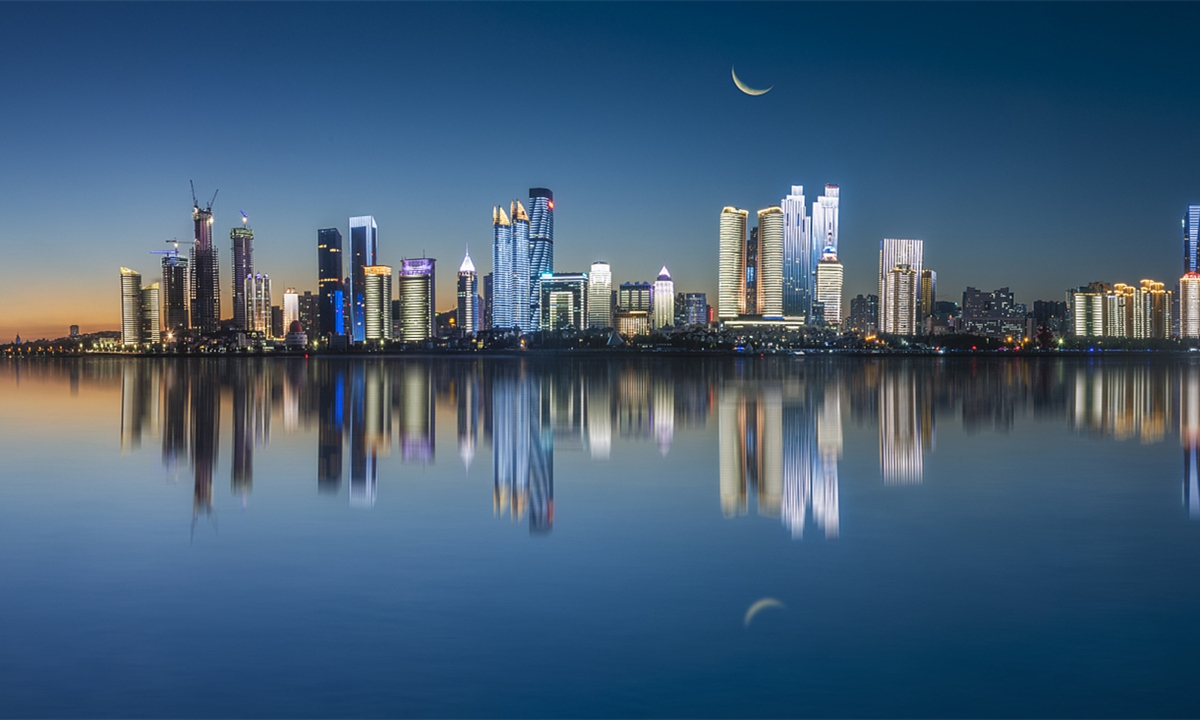 When Nepali leaders visit China, they normally visit Beijing - not Qingdao, a busy financial centre on the east coast overlooking Yellow Sea, and located nearly 1,700 kilometres aerial distance north of Taiwan.
Qingdao translates to "Azure Island"; it is as much famous for its German-style architecture and Tsingtao beer as it is for being a hub for the Belt and Road Initiative (BRI) that seeks to connect Asia with Africa and Europe.
Now it has entered the Nepali lexicon as the Chinese city that hosted a Nepali delegation led by Foreign Minister Narayan Khadka during its three day visit that ended on August 10.
The visit, coincidentally, came at the height of the latest Taiwan straits tension that started after Nancy Pelosi, the speaker of the US House of Representatives, landed in Taipei on August 2 – after which China encircled Taiwan with its navy vessels and fighter jets.
The week-long drill of China's PLA Eastern Theatre is over now. As is the visit of the Nepali delegation which was long overdue, according to officials, who note recent Kathmandu visits of senior Chinese officials in March and July this year, amidst "growing Chinese concerns" over US engagements in Nepal.
Be that as it may, here're 15 takeaways for Nepal from Qingdao, also pronounced Tsingtao, following Nepal-China bilateral talks on Wednesday, August 10: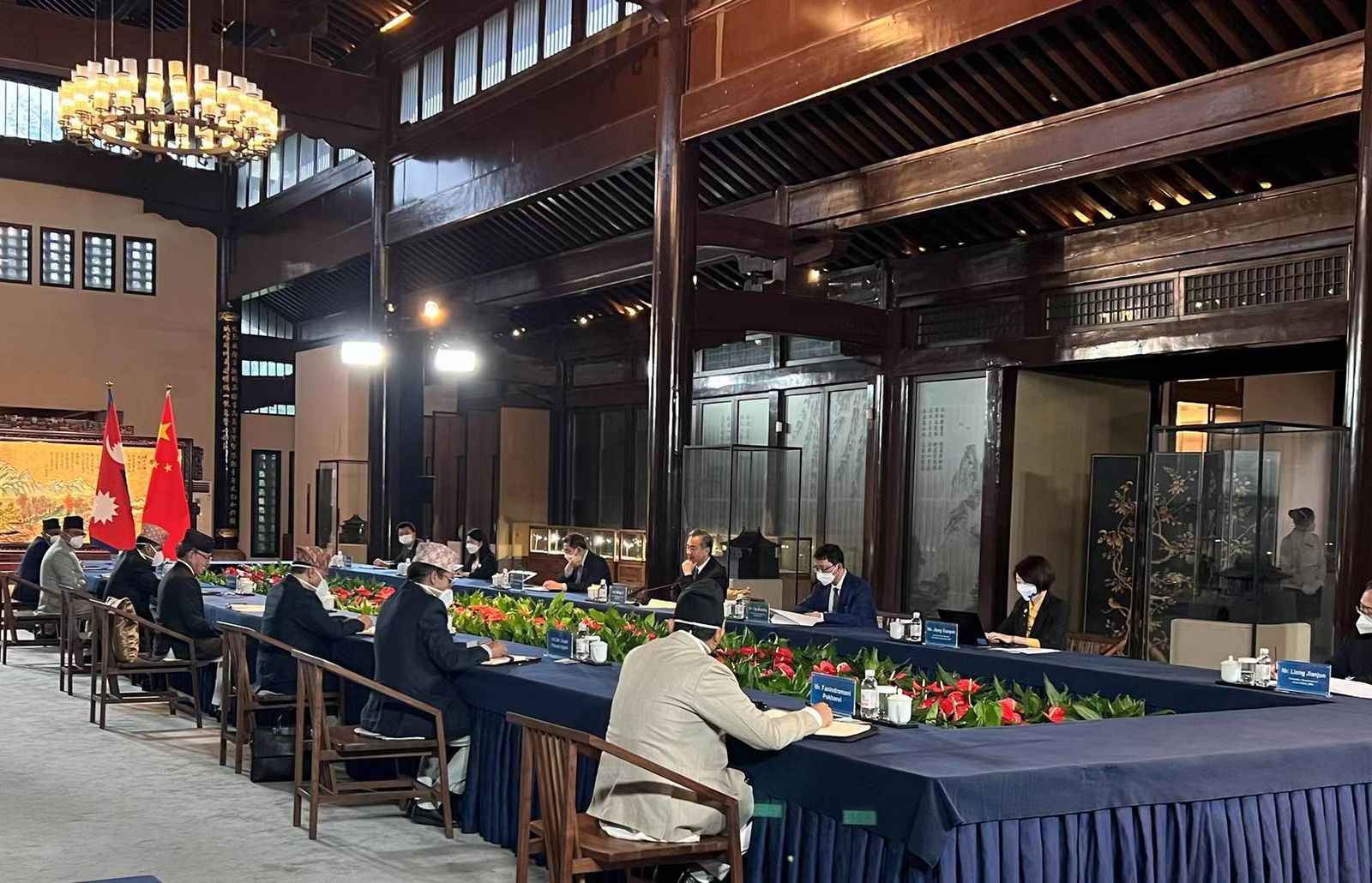 1. The two sides reaffirmed their commitment to respect each other's sovereignty, independence and territorial integrity, while the Nepali side took the opportunity to "reiterate" its "unwavering commitment to One China Policy", according to a press release issued by the Nepali embassy in Beijing.

2. The two sides also pledged to implement "understandings reached during high-level visits in the past". The Chinese side assured that "China will soon start the construction works of the second phase of Kathmandu Ring Road Improvement Project". In the first phase, China constructed the Koteshwor-Kalanki section of the road.

3. Wang Yi also announced that his government will carry out the feasibility study of Kerung-Kathmandu Railway under the grant assistance. The proposed railway line passes through one of the most geographically challenging areas.

4. Furthermore, the Chinese Foreign Minister also pledged "support for pre-feasibility study of Nepal-China cross border transmission line as agreed during his official visit to Nepal in March 2022". Once completed, that will be the first of its kind.

5. He also announced that China would provide 800 million RMB (Rs 15 billion) to Nepal in 2022.

6. The Chinese Foreign Minister pledged assistance to improve Nepal's agriculture sector too. And "upon the request of the Nepali side, the Chinese side assured that it will positively consider providing chemical fertilizer to Nepal and to study the feasibility of establishing a chemical fertilizer factory in Nepal."

7. The Chinese side "agreed to encourage Chinese investment in developing the manufacturing capacity of Nepal and enhance cooperation in the export of Nepali tea and traditional medicinal herbs".

8. Criticised for being the origin of coronavirus, China sticks to zero covid policy - and quarantines most foreign visitors still. In Qingdao, the two sides decided to establish a "joint mechanism for pandemic control in border ports''.

9. In a significant development, the two sides also agreed to "open Rasuwa-Kerung and Tatopani-(Khasa) Jangmu ports for two-way trade and Hilsa-Pulang port for one way trade." That, the statement said, will happen "as soon as the fresh wave of COVID-19 pandemic in Tibet Autonomous Region of China is controlled".

10. Extending support to disaster-hit people in Nepal, the Chinese Foreign Minister Wang also announced 3 million RMB (Rs 6 billion) worth of disaster relief materials. But that came as per Nepal's request, said the statement.
11. Besides announcing 2 million RMB (Rs 4 billion) worth of medical items and logistics for Nepal, the Chinese side also pledged additional COVID-19 vaccines and COVID-19-related medical assistance "as much as Nepal may require".

12. After Nepal's Foreign Minister appreciated China's health aid to Nepal and requested "transfer of new technologies in cancer treatment", his Chinese counterpart announced assistance to set up "Chimeric Antigen Receptor T cells (CAR T cells) manufacturing laboratory in Civil Service Hospital" in Kathmandu so as to "treat blood cancer" and provide training to Nepali health professionals.

13. After the bilateral talks, the Chinese Foreign Minister also announced that the "remaining Nepali students who wish to return to China can proceed for visa procedures, while fulfilling the health protocols, to resume their studies".

14. In a bid to resolve Nepal-China boundary disputes, the statement said, both sides agreed to form a "bilateral technical committee to do necessary preparation" so that the existing mechanism of Nepal-China Joint Boundary Inspection Committee can function.

15. The two leaders also exchanged views on continuing cooperation in various regional and multilateral forums on matters of mutual interests, the statement said.
'Failure'
China is one of Nepal's biggest bilateral donors. It pledged 3.5 billion RMB (nearly Rs 56 billion) grant to Nepal during President Xi Jinping's Kathmandu visit in October 2019. Yet the two sides have failed to conclude bilateral negotiations to finalise projects and utilise the grant.
China-watchers in Kathmandu blame Nepali officialdom for the failure. Says Upendra Gautam, general secretary of China Study Centre, a think tank: "I think we Nepalis are to blame for the failure. Our political leaders and bureaucrats are failing to coordinate among ourselves to make a clear roadmap. This needs to change.
"We in Nepal need to realise that unlike Nepal, China is dealing with too many countries, too many issues."
Including Taiwan, an island nation that China considers its own "breakaway province".
Interestingly, the August 10 statement after Nepal-China bilateral talks, coincides with the release of China's white paper on Taiwan.
A headline in China's state-owned Global Times sums it up thus: "China releases white paper on Taiwan question and reunification, outlines irreversible historical process, stronger capability and rock-solid resolution in new era".