Crime
Plight of Street Children
'Most female street children in Nepal sexually abused'
Among children living in the streets, girls are more prone than boys to face sexual abuse and exploitation.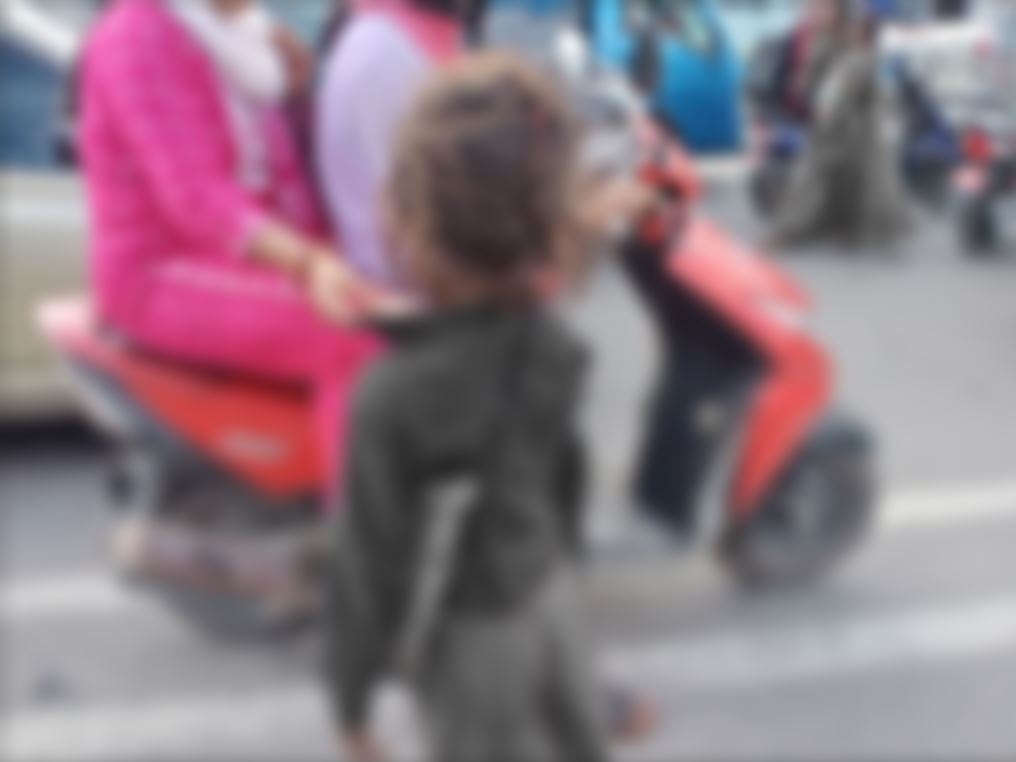 These children, male and female, may be seen sitting, playing, cursing or flirting on the pavements. Some are seen smoking cigarettes or taking turns to sniff glue, while others just sit under the bridges or wander around in groups or alone, occasionally shouting at the strangers and blocking their way. Some stoop to touch the stranger's feet, making habitual hand gestures, clear enough that they are begging for money to eat.
You may have come across such sights in the streets of Kathmandu and Lalitpur. Outside the valley, Pokhara, Bharatpur and other towns of Nepal also play host to such children, forced to live in the streets for a variety of reasons.
Despite governmental and non-governmental efforts to free the urban streets of Nepal from these little guests without guardians and rehabilitate them to where they belong, new street children – abandoned by families, orphaned, or discriminated at homes – continue to end up in the streets every day.
A 2020 United Nations report - Nepal in lockdown: The peacekeeper and the street children - estimated the number of street children in Nepal at 5,000. Of them, around 1,500 are living in the Kathmandu Valley.
According to National Child Rights Council, 80 per cent of the street children are in Kathmandu Valley, while the remaining 20 per cent are in Pokhara, Narayangadh, Damak, Butwal, and Itahari. They often remain deprived of basic facilities such as food, shelter, and education; let alone love and care from parents or relatives.
Sexual crime against children
What's worse? They are vulnerable to sexual abuse and exploitation by mostly older strangers, both local and foreign.
In the fiscal year 2021/22 alone, Nepal Police lodged cases against 230 individuals who were found involved in committing sexual crimes against children in general, also known as pedophilia. It is unclear how many of them were street children.
Activists and child protection officials fear there may be many more incidents that were never reported.
"Almost every girl living in the street could have been sexually abused," according to activists and non-governmental officials working to rescue and rehabilitate street children. They have informed that among the street children, more female than male have been found vulnerable to sexual abuse and exploitation.
Krishna Kumar Thapa, Director of Voice of Children (VOC), a non-governmental organisation working for the welfare of street children, told NepalMinute: "We believe all the female children on our streets, 100 per cent of them, have been sexually abused."
Yet few cases are reported at the police station. Nepal Police operates a special hotline for children in need – that can be accessed by dialling 104, which reports about their problem to National Child Rights Council (NCRC), which deals with child protection issues.
On average, the hotline receives 20-30 calls a day.
Ram Bahadur Chand, information officer of NCRC, also agrees, "Most of the girls living in the streets have been found abused."
Why females? Because, according to Chand, "the society sees female children differently from male children."
Male children vulnerable, too
Like female children, male children living in the streets are abused, too, the VOC's research showed.
Director Thapa said, "85 per cent of the male children living on the streets were abused. We've found out that 67 per cent of them were abused by foreigners."
The VOC has filed legal cases against 40 foreigners till date, but only one foreign national was found guilty by the Kathmandu District Court. The court ordered a 10-year prison term for the foreigner.
And, there are other problems as well. The activists and officials said that the street children, aged 13-15 years, were having sexual relationships with one another and some of them were even contracting HIV and AIDS.
NCRC's information officer Chand said, "Some of the female children are also pushed into prostitution or end up getting trafficked. But, whenever we find them, we rescue them and send them to rehabilitation centres."
Forced to live in the streets
A research paper published by the Centre for Research on Education Health and Social Science (CREHSS), Kathmandu, in 2020 found out that mostly "family-related" problems were the main causes behind children coming to live in the streets.
It said that most children who grow up in a family with an "intolerable environment", or those "mistreated by their parents" wanted to flee their homes. And more than female children, male children were found leaving their houses.
Fleeing from home, they are further deprived of their rights. The Act Relating to Children 2018 broadly mentions that children's basic rights are the right to identity, non- discrimination, non-exploitation, protection, education and development, access to juvenile justice and freedom of expression and information.
Few children in the country may be enjoying all these rights fully, let alone those ending up in the streets.
Rescue and rehab
Aiming to rescue and rehabilitate street children, a campaign was launched by former Prime Minister KP Sharma Oli in 2020. The campaign rescued 574 children from urban streets -- 30 of them were from India.
Officials say such efforts have continued. NCRC official Chand said 135 street children were rescued mostly from urban areas in the current fiscal year. Of them, 113 were male and 22 female children.
Nearly 95 per cent of the rescued children were handed over to the Temporary Service Centre, which works as a rehab centre.
In the current fiscal year 2022/23, the Kathmandu Police has already rescued 264 children –131 girls and 133 boys – till May-end. Subsequently, they were handed over to NCRC, according to the spokesperson of Kathmandu Valley Police, Superintendent of Police Santosh Singh Rathour.
No end in sight
Although efforts are on to rescue and rehabilitate street children, officials say that it is impossible to free streets from these destitute children "because of social problems".
Krishna Kumar Thapa, the VOC director, said, "We can try to prevent the incidents of children having to live on the streets, but we can't completely resolve them. There will always be these kinds of issues in the society. Still, with immediate intervention, the situation can be handled."
He further added, "A few years back there used to be children living on the streets for 5-10 years but now the situation has changed and the children are rescued in a few months or so, which is a big improvement."
To prevent the problem of children living on the streets VOC and other organisations have been training teachers, lawyers, and police officials - in addition to educating children and their parents in vulnerable communities.
Yet, NCRC's information officer Chand said, "Children often run away from their home because of abusive parents, or because there is no one to look after them. If we want to end this, parents should understand the rights of children and they must ensure that the children are getting proper love and care that they deserve."