Kollywood
Will Prem Geet 3 create history
You don't always get a chance to read about or even watch a Nepal-India - or Indo-Nepal – movie, but here's a chance to do so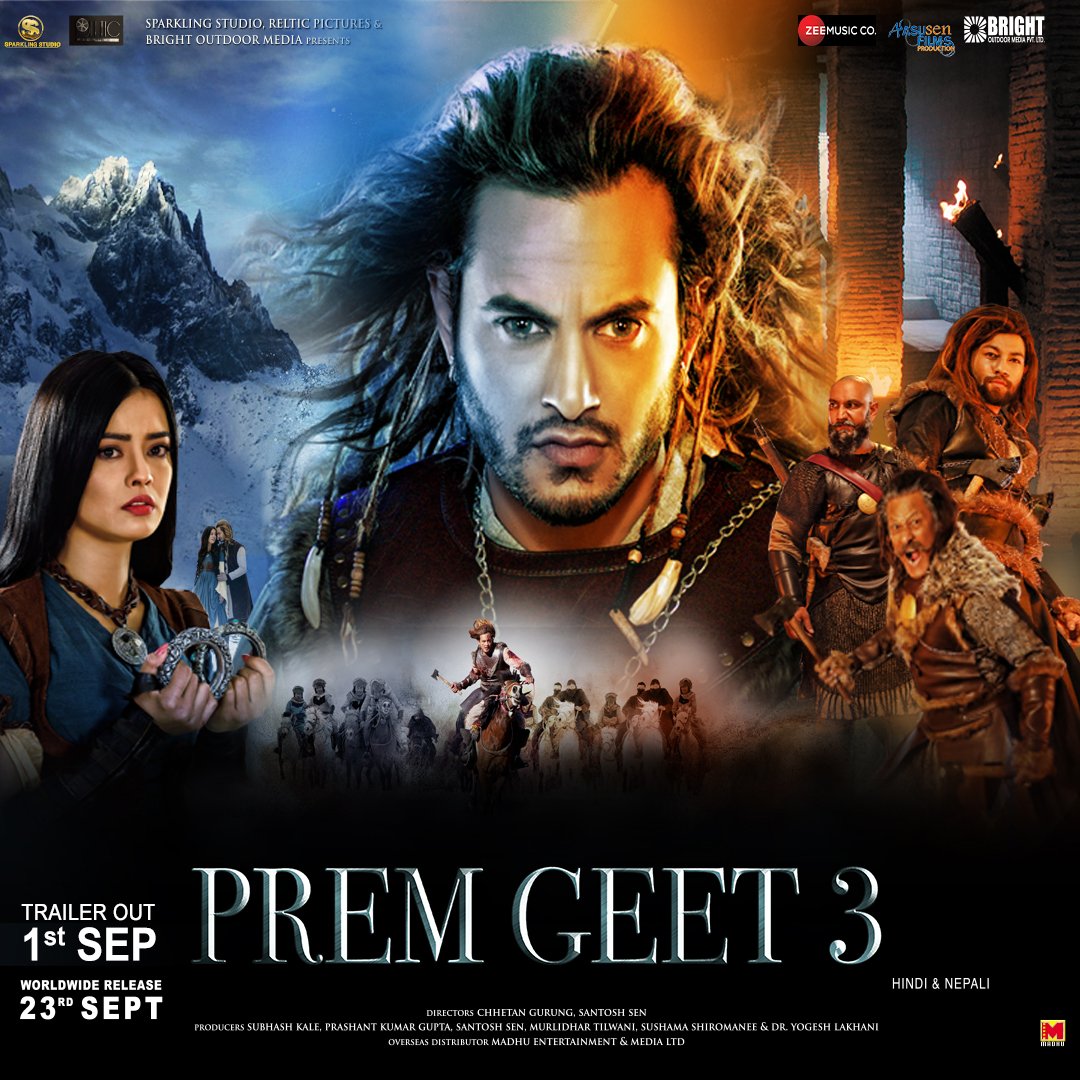 You don't always get a chance to read about or even watch a Nepal-India - or Indo-Nepal – movie. But here's a chance to do so. A new franchise of Prem Geet, dubbed Prem Geet 3, will be released simultaneously in Nepali and Indian theatres on September 23, 2022.
The filmmakers have already released the poster of the movie, and Nepali movie lovers who enjoyed the first and second Prem Geet are now eagerly waiting for Prem Geet 3.
Speaking to NepalMinute, actor Prem Puri said: "We had originally planned to release the movie in some 40-50 countries. But, with the movie being screened and dubbed in Hindi in India, we are now releasing it in around 80-90 countries at once."
Madhu Entertainment & Media Ltd, a global media distribution in India that was associated with movies like Bhool Bhulaiya 2, will be distributing the Hindi version of Prem Geet outside Nepal and India, said Puri.
Talking about how the movie reached such a benchmark including the release in India, Puri added: "It was a really long process. The filming was completed three years ago. We took a 25-minute show-reel and went to Mumbai. While showing it to different studios and members of the film fraternity, they appreciated the movie, especially the content."
Unlike Prem Geet 1 and 2, this part is a completely different story as it is a period drama, say promoters.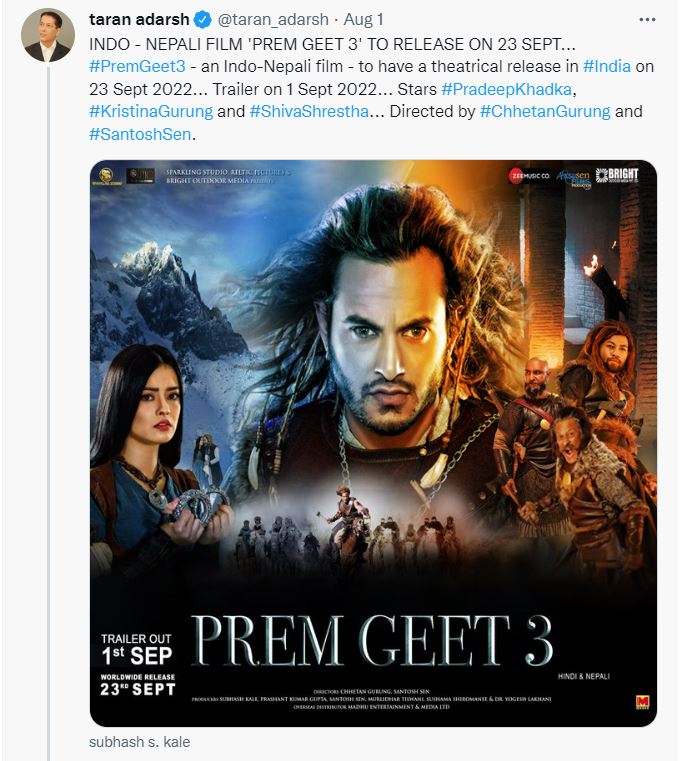 Puri added: "After much post-production work, it was agreed to release the movie in India as well. With so much hard work, we are able to release the movie worldwide now."
Though talks are ongoing to dub the movie in Telugu and English as well, nothing has been finalised yet. The subtitles will however be provided in both these languages.
The movie is set to be released in Nepali and Hindi as of now.
Expressing his happiness, actor Puri said: "Not just for the cast and crew of Prem Geet 3, but this is an achievement for the whole Nepali movie industry. Even in the history of Nepali movies, this will be a proud moment for the country because a Nepali movie has reached an international market and is trying to establish itself internationally."
Puri added: "We are very happy as we have been putting in a lot of effort into it. We had even shot in -25 degrees Celcius high up in Manang. The location, cinematography, content, performance and everything in the movie is good. It is a period drama that goes back to 200-300 years. Therefore, this movie will be able to leave an impact worldwide."
Some of the cast and crew members, including Director-Producer Santosh Sen and Producer Subash Kale, are currently in Mumbai for the post production works.
Writer and Director of the movie, Chhetan Gurung, succumed to liver ailment on Septmber 2020.
Nepali actors Pradeep Khadka, Kristina Gurung, Shiva Shrestha, Sunil Thapa, and Prem Puri among others have starred in Prem Geet 3. The makers have planned to release the theatrical trailer on September 1.