Culture
The Snake God
Nag Panchami Puja amid snake extinction worries (Photo Gallery)
A recent study says "more than one in five reptile species are threatened with extinction"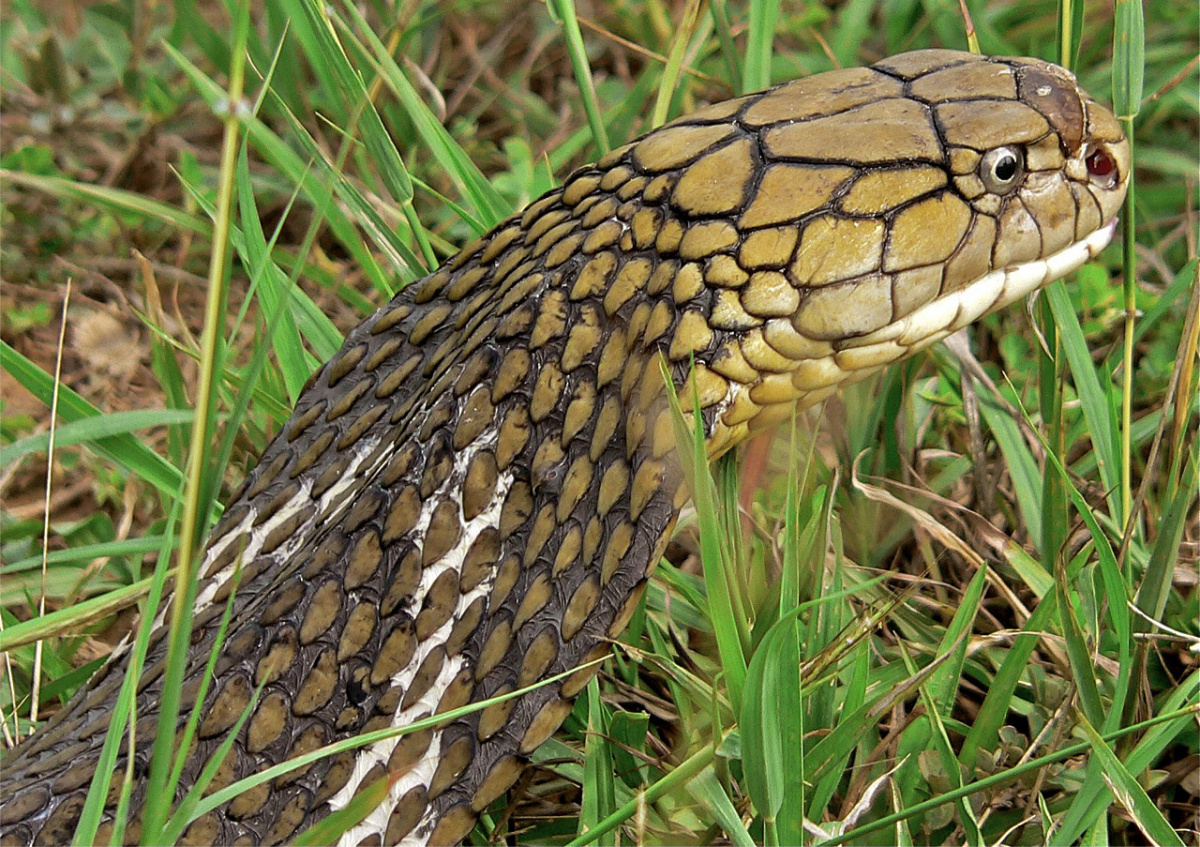 Amid growing concerns over reptiles including snakes facing risk of extinction, Hindus in Nepal and India have observed Naga Panchami, worshipping snakes which are believed to protect the earth.
Devotees offer milk to snakes during this festival, observed on the fifth day of Shrawan Shukla Paksha with waxing moon and, if that's not possible, they worship photos of snakes. In many parts of Nepal, Hindus even plaster such photos right above the main entrance of their homes.
Like Hindus, Buddhist too worship snakes and various manifestations of Nag.
The Nag Panchami ceremonies have happened against the backdrop of a new study report which indicated that "at least 21 percent of reptile species – including snakes - globally are threatened with extinction".
In April, the comprehensive study of world's reptiles revealed that "more than one in five reptile species are threatened with extinction".
The study led byNatureServe, the International Union for Conservation of Nature (IUCN), and Conservation International was published in the journal Nature.
The conclusion was arrived at by a team of researchers from 24 countries who analysed the conservation needs of over 10,000 reptile species – in comparison with mammals, birds and amphibians. Reptiles in that study included turtles, crocodiles, lizards, snakes, and tuatara, "the only living member of a lineage that evolved in the Triassic period approximately 200-250 million years ago".
The study said: "Although reptiles are well known to inhabit arid habitats such as deserts and scrubland, most reptile species occur in forested habitats, where they –and other vertebrate groups – suffer from threats such as logging and conversion of forest to agriculture. The study found that 30 percent of forest-dwelling reptiles are at risk of extinction, compared with 14 percent of reptiles in arid habitats."
It concluded: "The study also highlighted what we stand to lose if we fail to protect reptiles. If each of the 1,829 threatened reptiles became extinct, we would lose a combined 15.6 billion years of evolutionary history—including countless adaptations for living in diverse environments."
Nepal is home to 208 species of mammals, 867 bird, 123 reptiles, 55 or more amphibians, 230 fresh water fish and 651 butterflies, according to Nepal's National Trust for Nature Conservation (NTNC).
Cultural significance
Nag, the serpent god are always associated with water, rain and earth. Eight special snake deities are worshipped on this day including Shesha, Vasuki, Mahapadma, Padma, Takshak, Karkotak, Shankha, and Kulir.
The almighty god Shiva is often seen donning garlands of snakes around his head and neck, while Lord Vishnu or Narayana, sleeps on a bed of Shesh Nag, the biggest of snakes.
In Kathmandu valley, devotees visit different temples, including Naag Pokhari, Naagdaha and Taudaha across Chobhar in the south. They also visit Narayan temples and Shiva temples to offer prayers.
Legends
According to Mahabharata, the longest epic associated with Hindu mythology, King Parikshit dies after being bitten by Takshak Naag. His son Janmajeya became vengeful and started killing all snakes through a Mahayagya (a fire ritual) as a revenge.
Janmajeya invited many sages and priests to perform the ritual. All snakes started falling to the fire except Takshaka. Later, Astika (Mansadevi's son) apologised to Janmajeya and the fire ritual was stopped. Then, all the snakes sacrificed in the fire were resurrected.
Likewise, an evil snake called Kalia Naag was creating havoc in and around the Yamuna River. When Lord Krishna came to know about this, he dived into the toxic water and fought with the snake. He conquered the fight and emerged from the Yamuna river while dancing on the top of its head. The snake's wife begged for mercy and then Krishna told him to leave the place immediately.
Another legend has it that after Kathmandu valley, a huge paleo-lake, was drained, snakes became furious. Afraid of their fury, the inhabitants then started worshipping snakes, offering them special places in temples.
See some photos of Nag Panchami ceremonies in Kathmandu valley Tuesday:
(All Photos: NepalMinute)