Culture
Newar Buddhists celebrate Gunla festival with fun and gaiety (with Photo Gallery)
Newar Buddhists are celebrating a one-month-long Gunla festival with fun and gaiety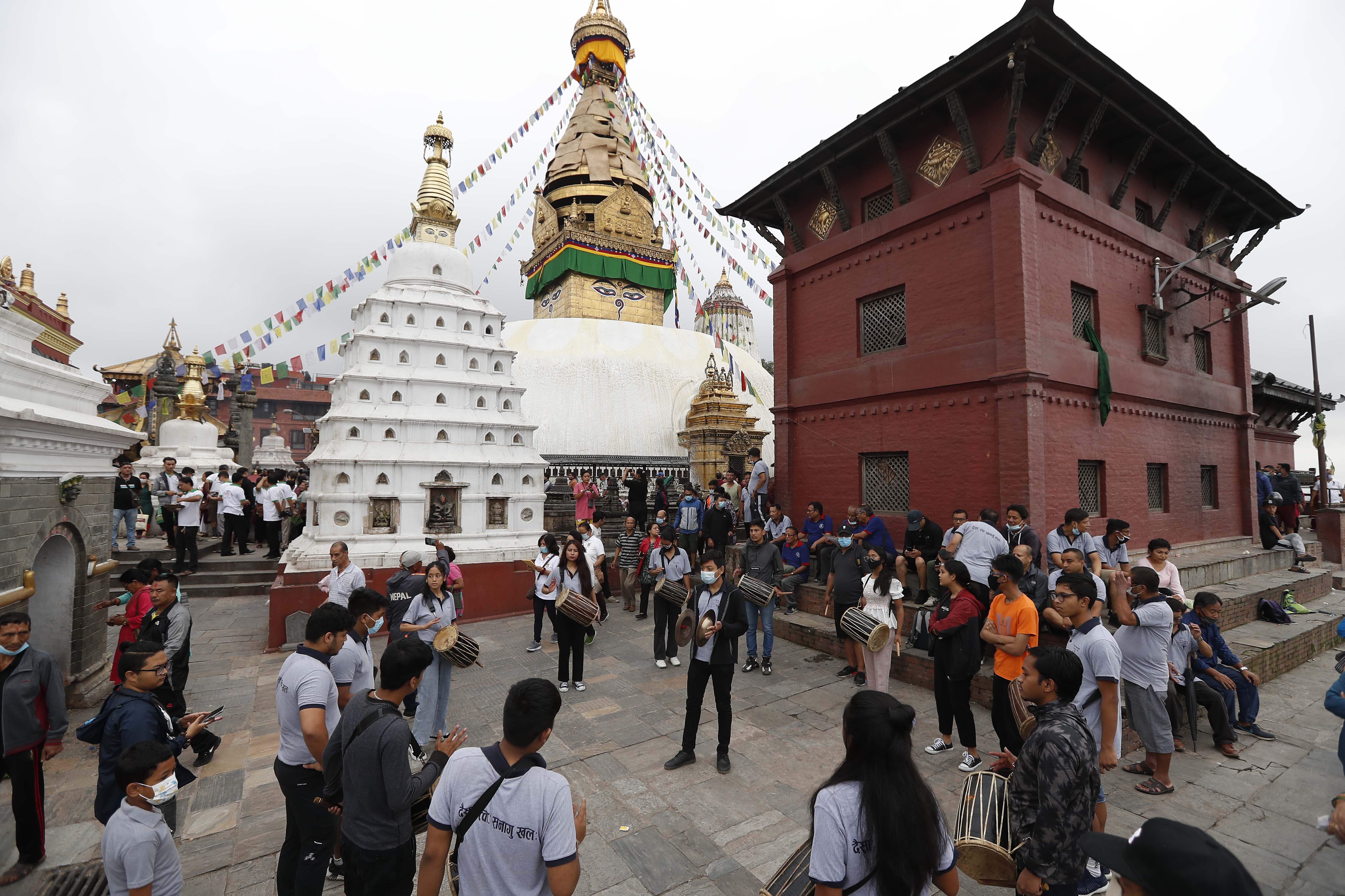 Newar Buddhists on Friday welcomed a month-long Gunla festival, also known as the Gumla, with fun and gaiety.
The festival falls on the 10th month of the Nepal sambat calendar.
The Newar Buddhists recite holy scriptures, observe fast, and visit the Swayambhunath and other Buddhist shrines and Chaityas while playing traditional instruments.
As per the traditional belief, excessive rainfall occurred in the ancient time. That triggered natural disasters such as floods and landslides, devastating the houses made out of mud. This caused havoc in people's lives. Therefore, people started going to Swayambhu temple playing traditional and devotional music.
During the festival, the traditional Gunla Bajan representing various localities are played at the Buddhist temples, including Swayambhunath.
Devotees also make little stupas from black clay using a mould as a part of their devotional activity. This activity is called Dyah Thāyegu.
During the festival, people also remember their dead relatives and pray for the eternal peace of the departed souls.
PHOTO GALLERY: (All photos by NepalMinute)