Infrastructure
KMC bringing biogas plant back from the grave
The repairs are being carried out to bring the plant into operation within a month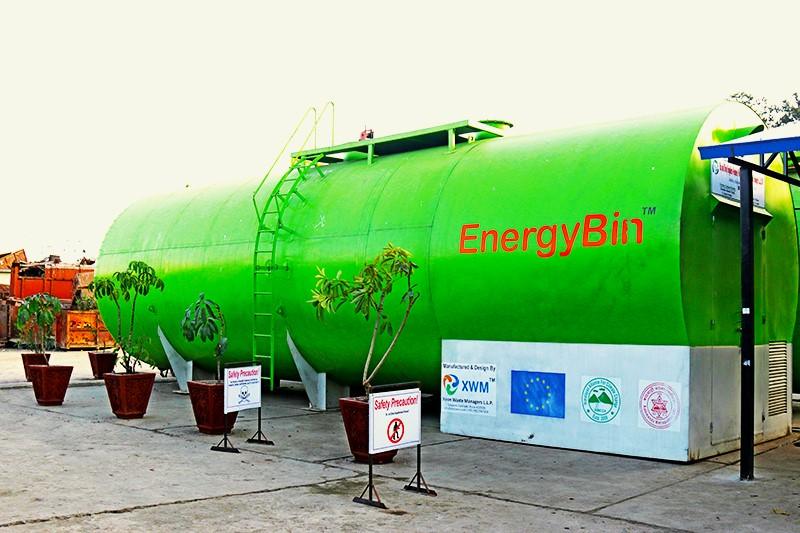 Kathmandu Metropolitan City, which has been facing a severe waste management crisis for the past few years, is trying to bring the defunct biogas plant back online.
Rabin Man Shrestha, the head of the KMC's Environment Department told NepalMinute that the repairs are being carried out to bring the plant into operation within a month.
According to him, the digester is in working condition, the problem is only in a storage container.
"The plant can work fine to produce the gas but we cannot store the produced gas safely, since the balloon-like structure to store the gas has leakages," Shrestha said.
KMC is collaborating with the National Innovation Centre (NIC) led by Nepali scientist Mahabir Pun to conduct the repairs.
But being out of operation for years has brought the system into disrepair and birds and rodents have made multiple holes in the storage container, added Shrestha.
"The whole team is actively searching for the particular spare parts but we haven't yet found it," he said.
As a last resort, the department will import the parts from India where the plant was originally manufactured.
Previously, on June 2022, KMC officials claimed the project was not operational due to a lack of skilled manpower.
But Shrestha thinks it was a "lack of willingness" in the previous administration.
The plant produced gas and subsequently converted it into 14 kW of electricity utilising three metric tons of biodegradable waste on a daily basis when it was operational five years ago. As a bi-product, the plant also produced about 300 kilograms of compost.
The biogas plant was constructed with financial contributions from European Union and KMC. KMC invested Rs18.2 million while the EU invested Rs46 million on the biogas plant which was developed as a pilot project.
Shrestha hopes once the plant comes into operation in a month it will be used as a demonstration system to encourage further development of biogas facilities.
He added: "The electricity is minuscule and will be used internally to run the plant and Teku Waste Processing Facility but the bigger impact can be to researchers who want to study the biogas projects."
Also read: What on earth is garbage separation - as suggested by Mayor Balen Shah