Environment
Kathmandu's Garbage Mess
Balen Shah's biggest challenge: Ending Kathmandu's garbage crisis. Here're possible solutions:
Kathmandu and other municipalities in the valley discharge around 1200 tons of garbage every single day. All the garbage and waste are straightaway trucked to Sisdol every day, with little or no separation.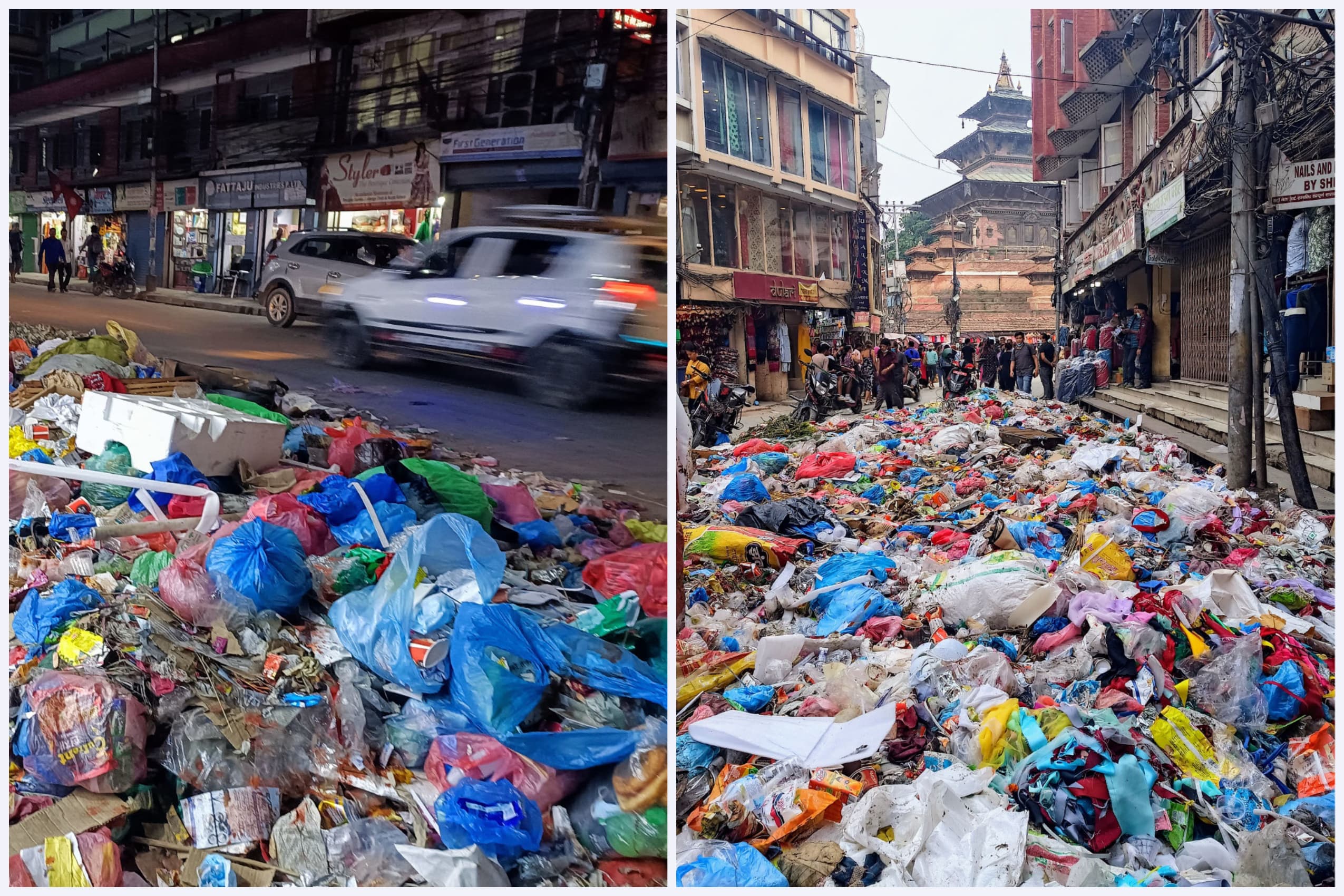 Soon after he got elected as the Mayor of Kathmandu Metropolitan City (KMC), the rapper-turned-politician Balendra Shah, was greeted with messy sights of garbage piles on almost every junction and corner of the city that spread out as far as the eye can see.
As most residents of the valley of almost 5 million people, scattered across 16 municipalities, besides the medieval towns of Kathmandu, Lalitpur and Bhaktapur, know, garbage problem is not new. The valley's residents know it that the city's garbage was never managed scientifically, let alone harnessed to generate biogas or electricity as in developed countries.
Result? Every time the landfill is closed, garbage starts piling on every street or alleyway, and even on the banks of the waterways and rivers flowing down the valley. Years of garbage mismanagement has directly contributed to the pollution the Bagmati and its tributaries, which still carry a lethal mix of solid and liquid waste.
Since the city first started managing garbage with the help of German International Cooperation (GTZ) in 1981, Mulpani landfill site was used to empty the capital's trash. After that site got filled up in the early 2000s, local people started protesting, after which authorities were forced to move the landfill site to Sisdole in Kakani Rural Municipality, near Kathmandu-Nuwakot border, located around 10 kilometers west of the valley.
Kathmandu and other municipalities in the valley discharge around 1200 tons of garbage every single day. All the garbage and waste are straightaway trucked to Sisdol every day, with little or no separation. Experts say more than half the garbage disposed by valley residents can be used to make compost manure, yet the city's officials have never been able to properly recycle, reuse or harness biodegradables to generate biogas or electricity.
So, after nearly two decades of "haphazardly emptying" the trucks filled with garbage and trash, Sisdol landfill got used up completely. Fed up with the foul, stink and liquid waste called leachate seeping into the waterways, people living in and around Sisdol and Banchare Danda, the new landfill, started protesting against KMC's plan to dump Kathmandu's solid waste in their village. An agreement on Friday, June 10, cleared the way to transport tons and tons of garbage to Banchare Danda.
Officials say cities in the Kathmandu valley generate around 1,200 tons of garbage daily -- with Kathmandu disposing nearly half. But the good news, as experts say, is this: nearly 60 per cent of the waste is biodegradable and that could be used to generate biogas or even electricity.
But, experts say, unless practices followed in developing countries are not followed, Banchare Danda will not offer a long-term and sustainable solution to the city's age-old garbage crisis. To end the problem, they suggest, garbage needs to be managed at the household level by separating reusable, recycle-able and biodegradable wastes. That means that every household will need to strictly use three bins to pave the way to accurate reusing, recycling and energy harnessing.
While that might take some time to begin, NepalMinute has researched and gathered a few good examples or best practices of garbage management from Sweden, Singapore and India.



Sweden Model:
Sweden is located in north Europe and is ranked amongst most environment-conscious nations in the world. The Scandinavian country's solid waste management practice is considered exemplary because just one per cent of the total waste disposed ends up in the landfill, according to a 2020 report 'Swedish Waste Management' by Avfall Sverige, the Swedish Waste Management and Recycling Association.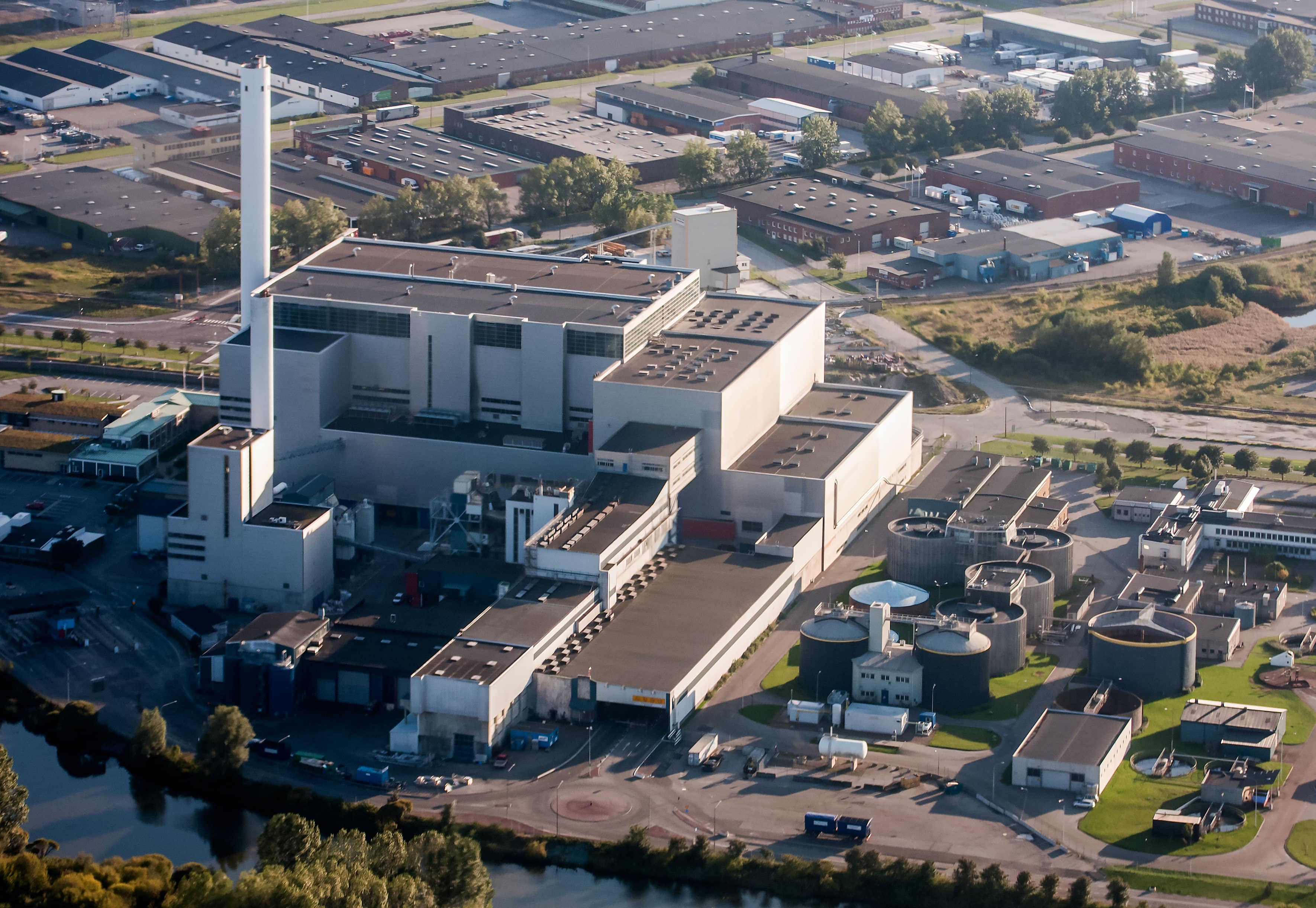 The system is so efficient that the country also imports solid waste from neighboring countries for processing. The system has been effective due to their investments in the Waste-to-Energy (WTE) and recycling strategy. The country currently employs 34 such plants and burn wastes instead of coal or fossil fuels. But one must not be confused that the burning isn't the only solution to Sweden's waste problem. Recycling takes the center stage as well, as 49 per cent of the household waste is recycled and the other 50 per cent is incinerated. The heat is either used to generate electricity or used in heating homes.
Singapore Model:
Singapore's model of garbage management is also considered exemplary. The city state impressively recycles 61 per cent of the total waste and incinerates or burns the remaining 39 per cent, according to Skills Future Singapore, a government agency under Ministry of Education.
The resulting ash is then barged to one and only available landfill. Their data shows incineration is successful in reducing the volume of waste by 90 per cent. Limited by the land resource Singapore is not able to build more WTE plants to cope with the rising waste amounts. Instead, Singapore opted to increase the percentage of the waste recycled to 70 per cent by 2030. The country also plans to aware its citizens about reducing and reusing and also plans to research on more efficient ways of disposal. Even the developed countries are finding it hard to cope with the waste without recycling.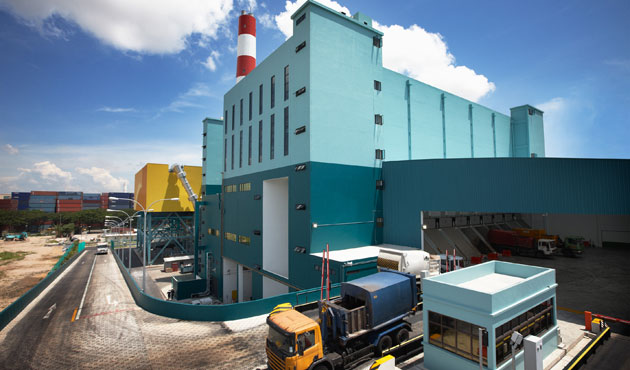 Incineration is not the cleanest way to manage waste as the production of carbon dioxide and other toxic gases as flue gas is inevitable. As many argue, it is the green washing the dirty method of incineration.
India's Kerela Model:
Alappuzha or Alleppey, a coastal town in Kerala which is famous for its breath-taking beauty of lagoons has made a great name for itself for successful waste management other than the natural beauty, as The Hindu newspaper wrote in Feb 2020.
The town of over 170,000 people even won the Centre for Scient and Environment (CSE)'s Clean City Award in 2016. The landfill is now closed because it was not needed after the authorities and communities there started recycling and reusing almost all of the garbage. Their award-winning strategy which is even recognized by the United Nations Environment Program (UNEP) employs the decentralized method of the waste management and known to the world as Alappuzha Model.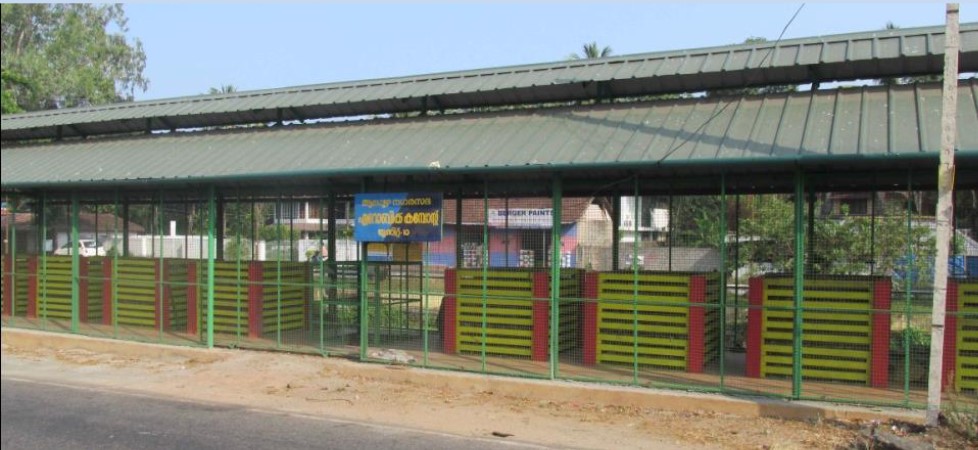 The model shares a similar backstory to Kathmandu, where public outcry and resistance at landfill site is common too. According to UNEP, the core idea inbuilt in this model is the waste sorting or seperation at source as bio-degradables and non-biodegradables and even recycling or reusing waste disposed by various business entities.
This came after a lot of trial and error as many there suggest. The local government boosted the program with public awareness campaigns from schools to communities, alongside distributing compost bins at a subsidized rate. As of 2020, the UNEP says, 30 community level aerobic composting sites had been setup throughout the town, where 1500 households use biogas plants and 10,000 use bio-composters.
Back to Nepal:
Experts suggest cities in Nepal too should follow one of the successful models based heavily on waste sorting and recycling. Kathmandu, even if it can't make the decision to build the incinerators right away limited by the resources, too can learn from the models followed in Kerala, Singapore or Sweden, and start seperating and then recycling and reusing the waste.
In his recent Facebook post, Roshan Raj Shrestha, a Nepali environment expert currently working as the Urban Sanitation Lead at the Bill and Melinda Gates Foundation, Seattle, USA, suggested that Kathmandu should immediately take these steps to manage the garbage crisis:
Encourage public participation in the waste management through various incentives;

Aware-raising programmes aimed at educating the public about the economic benefits of making composts at home;

Involvement of local governments to reap economic benefits out of compost;

Involvement of private sector companies like 'Khaalisisi' to promote the culture and industry of recycling; and

Encouragement to private sector to introduce modern and scientific technology for waste management.
"We have studied and suggested various measures in the past too ... " he told NepalMinute. "But much of Nepal's garbage crisis is a result of governance problem."
Not that attempts to harness biogas or electricity from Kathmandu's garbage were never made. In 2016, the European Union gifted two energy tanks worth Rs 18.2 million to KMC. Then it was announced that the tanks were capable of generating 14 kilo watts of electricity consuming three tones of biodegradable garbage every day.
But after the initial success, the tanks got dumped too. "A lack of skilled technicians and faulty parts" were blamed. But Sarita Rai, the chief of KMC's Environment Section told NepalMinute: "A study is being done to repair and reoperate the tanks."
Her colleague, Nisha Koirala, an environment engineer at KMC adds, "We don't have the spare parts and we don't have the skilled technicians. We need to bring them from abroad."
And that's not all. "Due to the road expansion, the walls of the facility were torn down and the pipelines too were destroyed," she said, adding, "Now we will need to rebuild the whole facility." Currently, Nepali scientist Mahabir Pun and his team is studying how to get it up and running again, she said.
That is sure to take some time.
Meanwhile, a famous statement by noted American environmental activist, Bea Johson, also author of Zero Waste Home, could work wonders: "Refuse what you do not need; reduce what you do need; reuse what you consume; recycle what you cannot refuse, reduce, or reuse; and rot (compost) the rest." If put into practice by every citizen that is.