People
Taplejung Earthquake
4.8 magnitude earthquake rocks Olangchungola
The early morning tremor was a reminder of a bigger tremor that hit the region in recent years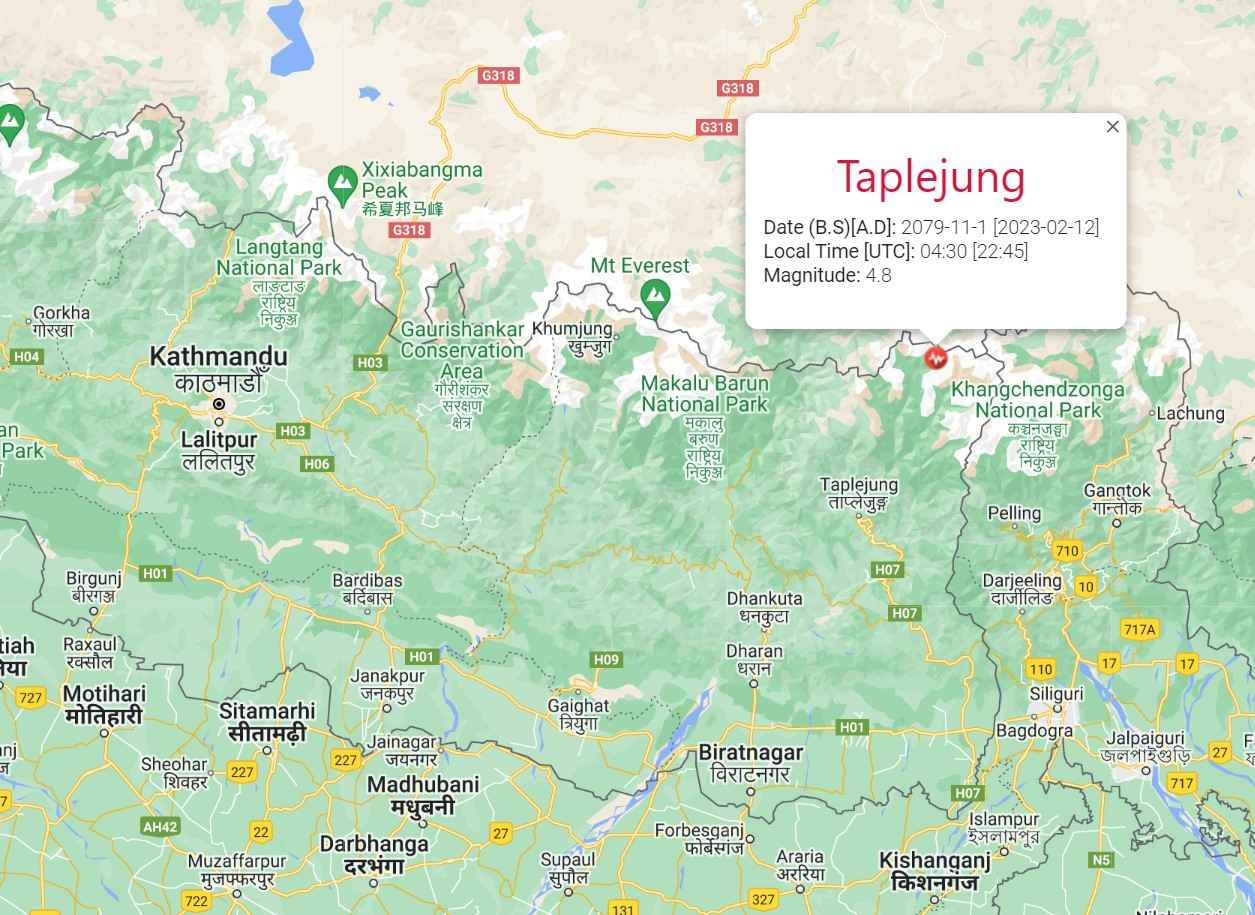 An earthquake occurred this morning with the epicenter at Olangchungola in Faktanglung Rural Municipality-7 of Taplejung.
According to the National Earthquake Monitoring and Research Centre, the earthquake measuring 4.8 on the Richter scale jolted Taplejung at 4.30am Monday morning.
The tremor was felt in Taplejung and its adjoining districts.
Faktanglung-7 ward chair Chheten Lama informed that no damage has been reported so far.
The early morning tremor was a reminder of a bigger tremor that hit the region in recent years, the biggest of which was recorded in September, 2011. The 6.9 Richter Scale earthquake killed nine and destroyed about 30,000 homes in the eastern Nepal.

-With RSS inputs
Also read: Bajura earthquake: One dead, scores of houses destroyed
Also read: What makes Turkey-Syria earthquake similar to 2015 Nepal quake