Science & Technology
Nepal Earthquake
Bajura earthquake: One dead, scores of houses destroyed
Exact scale of the damage caused by the 5.9 magnitude earthquake is still unknown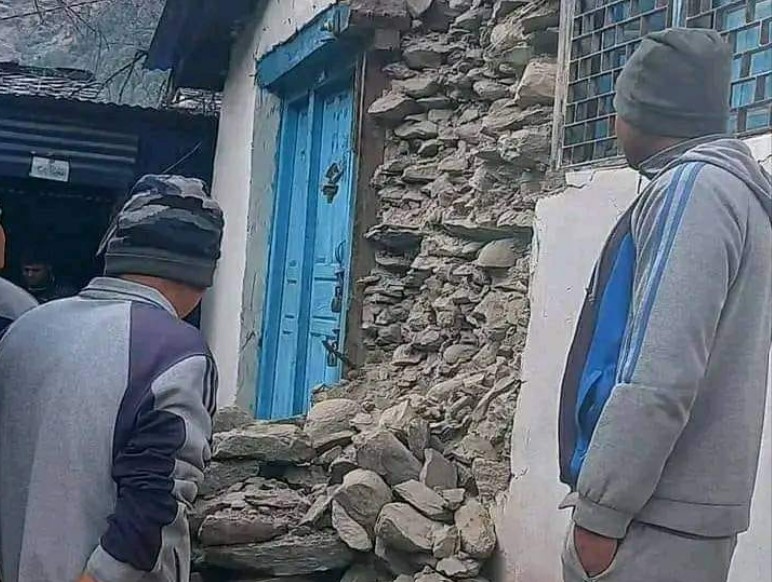 At least one person has died and several injured - with scores of houses damaged - in mid- and far-western regions of Nepal after a 5.9 magnitude earthquake rocked western Nepal and northern India on Tuesday afternoon.
At least one person, identified as a woman of Gaumul, Bajura, who was cutting grass, died after a rock rolling down a hill hit her, media reports quoting police officials said.
Several houses have been destroyed in Bajura and nearby Bajhang districts.
Images of several collapsed houses are being shared on social media.
The earthquake had its epicentre in Maula village in northern Bajura's Himalayan region. The earthquake, which was felt across western Nepal and northern India, including the capital, New Delhi, is feared to have damaged hundreds of mud-and-brick or –stone houses in the hill districts of Sudurpaschim and Karnali province.
Several aftershocks have been recorded in the aftermath.
Details are awaited.
Tuesday's earthquake follows a bigger – 6.6 magnitude – earthquake that rocked Doti and Khaptad region on November 9. Several settlements had been destroyed after that earthquake.
But a seismologist in Kathmandu said the latest earthquake may not be an aftershock of the Nov 9 earthquake.
Earlier, a Nepali Congress lawmaker, Badri Prasad Pandey, drew the government's attention to the disaster. Speaking in the House of Representatives, demanded that the government inform the House about the damage caused by the earthquake.
Also Read: All you need to know about earthquake in western Nepal