Animals & Pets
Pets
Dog breeding growing as a cruel industry in Nepal
If you intend to buy a dog, or a cat, as a birthday gift to your beloved child, take a pause, first; then start here.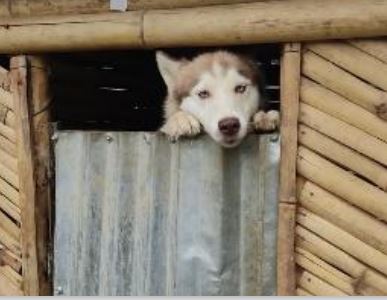 If you intend to buy a dog, or a cat, as a birthday gift to your beloved child, take a pause, first; then start here.
The dog breeding industry in Nepal continues to grow unregulated and thrives on the exploitation of dogs, according to a study carried out by Animal Nepal.
In the absence of laws to regulate the standards of pet breeding, trading, breeders and sellers (84.8 per cent) have been using social media platforms, such as, Instagram, Facebook and TikTok to advertise their business and reach out to potential clients.
The survey on dog welfare in Nepal, the first of its kind to date, is representative of the Valley's dog breeding, selling and buying population, according to a recently released report.
Know your dog breeders
Many of the dog breeders appear to have jumped into the business without a required trading licence. While some dog breeding facilities are known as 'dog farms', many breeders are small-time backyard operations at best.
And, the dog breeders are sellers too. They own small pet shops from where they sell their breeds. So much so, at least six of the breeder-cum-sellers did not even have breeding facility known by a name.
Breeds of business
German shepherd, Labrador, Japanese Spitz, Cocker Spaniel, Pug, Siberian Husky and Boxer breeds are found to most popular breeds in Kathmandu Valley. Husky, Saint Bernard, Tibetan Mastiff and Chowchow are typically meant for much colder temperatures. In the warmer climate of Kathmandu and other large cities of Nepal, they tend to develop health issues, including respiratory problems and skin diseases which are either genetically inherited or linked to unsuitable climate conditions.
There is a growing trend of importing other exotic breeds such as Presa Canario, Samoyed, Persian cats, Alabai, Border Collie, Jack Russell, etc. from Poland, Russia, Serbia, Thailand, India, the Netherlands, China and the United Kingdom, according to the report.
Some disturbing findings:
1.29 per cent of the buyers not provided with a VAT/PAN receipt at the time of purchase
76.7 per cent of breeders and 69.7 percent of sellers have no license to sell live animals
33.3 per cent of breeders and 9.09 per cent of sellers not registered as businesses
30 per cent of the breeders were not familiar with the Five Freedoms of animals
6.7 per cent of breeders mate dogs with incest occurrence of over 25 per cent.
While pregnant or nursing dogs have special dietary needs 76.7 per cent of the breeders did not provide a special diet for pregnant and nursing breeder dogs
16.7 per cent breedders euthanized pups and dogs "if necessary"
36.7 per cent breeders breed dogs for up to 7-8 years
6.7 per cent of breeders mate dogs with incest occurrence of over 25 per cent, ignoring the harmful consequences to breeding dogs in closed gene pools in pursuit of the 'pure bred' appearance
45.5 per cent breeders make their female dogs once they reach 2 years, 15.15 per cent start at 1.5 years old and 39.39 percent start when their female dogs are 1 year or younger
These female dogs are often malnourished, not given proper veterinary care and are often forced to mate with a male by chaining them or tying them to 'rape stands'
93.3 per cent of the breeders separate the puppies from their mother and sell them before 8 weeks of age, disregarding the internationally recognized dog welfare guidelines
For 70 per cent of the breeders, dog breeding is their primary source of income, for 90 per cent financial incentive was the main reason for being a breeder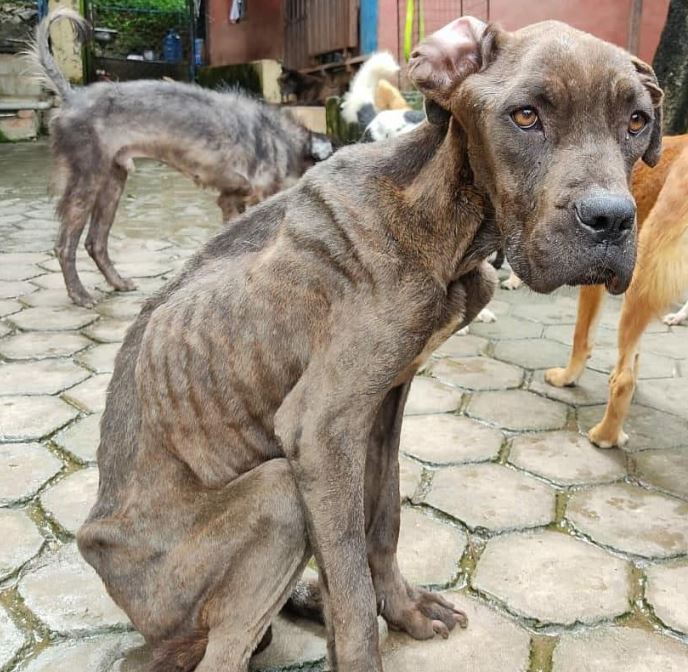 The research interviewed a total of 121 respondents: 33 dog breeders, 26 sellers and 62 buyers. Additional insights were incorporated from focus group discussions and interviews with animal welfare workers, according to the report.
Steps ahead:
The study comes of up with a number of specific recommendations for the key actors, including the breeders, government, welfare organisations and the veterinary community. Key among them are as follows:
Develop a Code of Ethics, setting standards for good practice in breeding according to animal welfare guidelines
Develop and introduce an Animal Welfare Act outlining basic provisions concerning the promotion of animal welfare and preventing cruelty, with regulations specific to the pet breeding industry
Impose strict restrictions on the importing and exporting of dogs for commercial purposes by ensuring the dogs have been screened for genetic health conditions and any other transmissible diseases
Open affordable and accessible veterinary facilities
For full report, Click: Assessment of the dog breeding industry in Kathmandu Valley – a report by Animal Nepal, 2021.