Animals & Pets
Animal's Angel
Pramada Shah: Crusader for animal rights in Nepal
Know Pramada Shah who runs Animal Nepal, a pan-Nepal organisation that fights for the rights of animals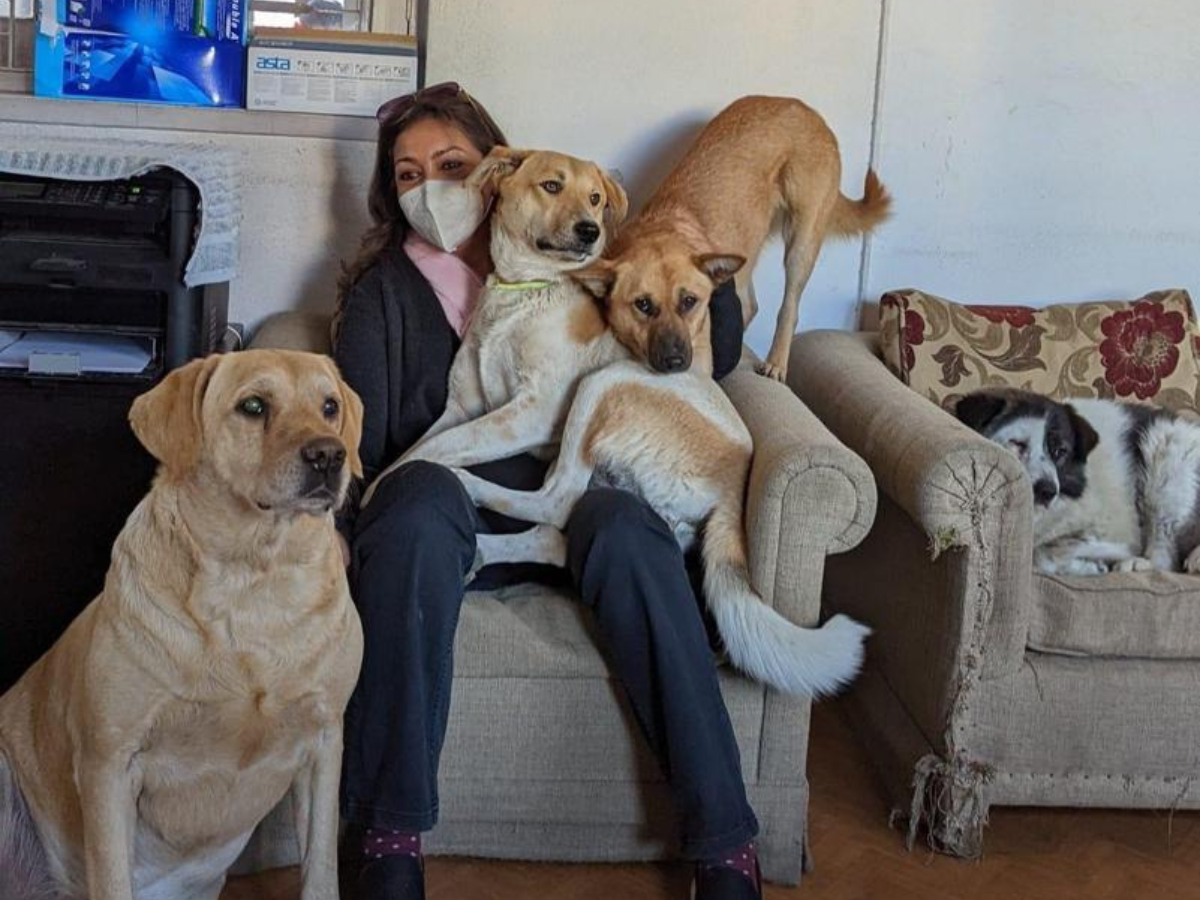 Pramada Shah had grown up in an animal-friendly household surrounded by pets that were loved and nurtured by her entire family.
In her early childhood days, she would walk back home from school and see street dogs abused by boys and men older than herself. Any abuse of dogs in particular pained her. As a child, the only way out to stop such abuse she saw was picking fights with the neighbourhood boys. She would take on anyone, everyone she saw hitting those dogs.
She often wondered why people at her home were so animal-friendly while others were not. "I used to feel bad about it," she told NepalMinute.
That's when she realised that at some point in her life, she would like to help animals.
In 1992, she dropped out of college because she did not enjoy her course of choice. Hence, she moved back to Nepal from India. After that, she joined an NGO and lived in Bajhang for a couple of months. There, she would witness the horrors that women faced in Bajhang and across the country.
After coming back to Kathmandu, Arzu Rana Deuba got Shah and a couple of their friends together and decided to launch a non-governmental organisation to help and support survivors of domestic violence. Next, Saathi was born to fight for domestic violence survivors. Those onboard included Dr. Madhuri Rana Singh, Bandana Rana, Uma Rajya Laxmi Shah, Late Manisha Singh, Sadhana Malla and Chadani Thapa.
After that, Shah co-founded Burns Violence Survivors Nepal (BVS) in 2008, which is an NGO fighting against burn violence. Around the same time, she also co-founded Animal Nepal along with Lucia De Vries.
She explains: "Enough capable people are working for humans. I feel that the animal world needs more people and real animal lovers.".
Animal Nepal, established in 2009, is a pan-Nepal organisation that fights for the rights of animals. Under Shah's leadership, the organisation has established a sanctuary for horses, mules and donkeys in Nepalgunj plus a treatment centre for animals that run a sponsorship programme in Chobhar. Animal shelters have popped up across the country allowing people to adopt pets. Lastly, a team also manages the dog population in Nepal through their special program.
Working Animals & Transport Conditions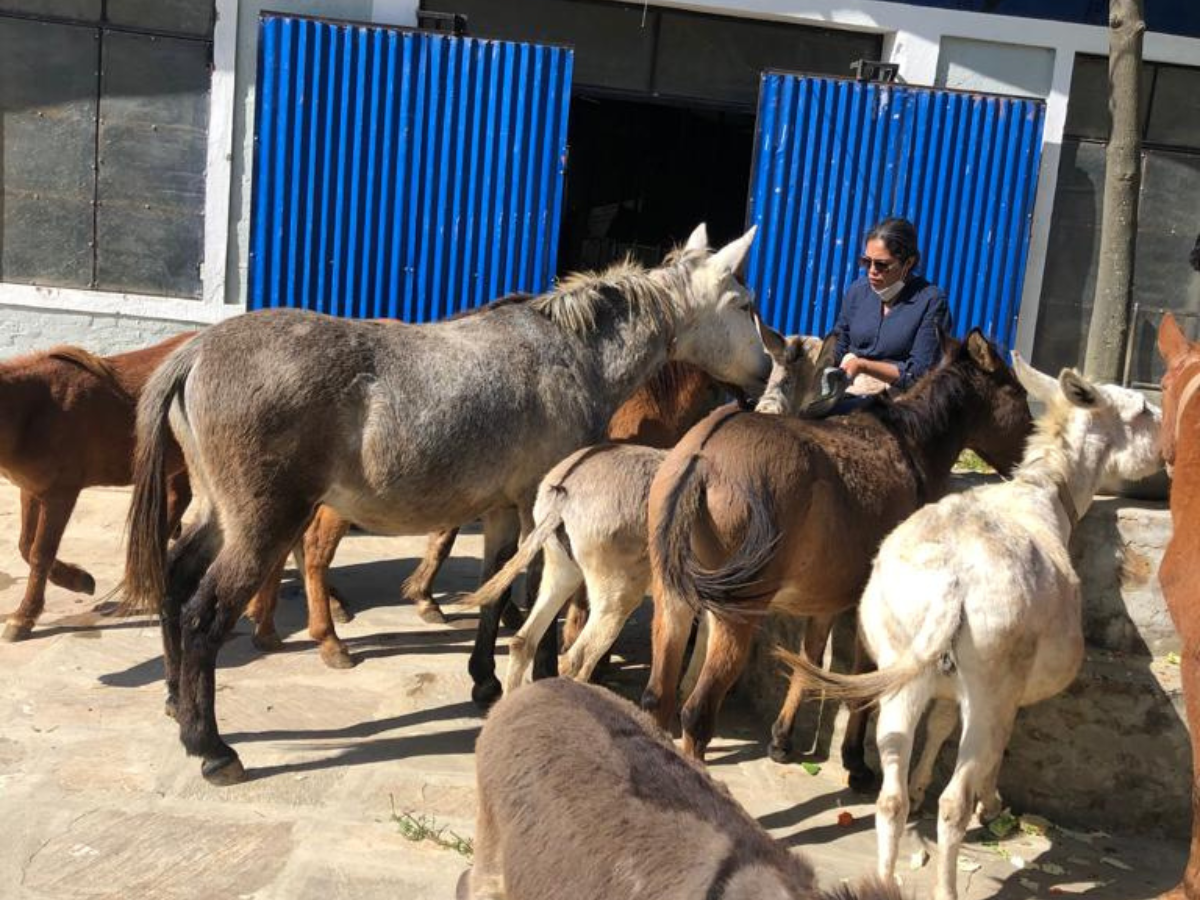 Working animals are domesticated animals that have been trained to perform tasks like physical labour, transportation and more. Shah has been fighting to improve the condition of these working animals.
Around five years back, Shah was part of a team that drafted the Animal Welfare Directive at the request of the government of Nepal. The directive lays down rules for people who are domesticating working animals. It recommends animal feeding duration, the number of working hours, and off-days required, among others.
"In the absence of an animal welfare act, the directive is quite useful," Shah said, explaining the success of its implementation.
Additionally, Shah has also been trying to improve the transport conditions of buffaloes. These animals are moved in trucks from different parts of Nepal to Kathmandu.
"We see them on the highway all the time. The buffaloes are tied up with their noses and tales twisted around," she added, which leads to bleeding and wounding.
Therefore, the organisation with the support of the community is trying to make the "journey a bit more comfortable" for them.
They are working to set up resting centres at various points along the roads. At the centres, the buffalos would be rested, fed and given water.
Improving street dogs' conditions
Under Shah's leadership, Animal Nepal has developed a Humane Dog Population Management Programme that aims to help the street dogs of Nepal.
The first part of it is a mobile clinic that includes technicians who go around the cities treating dogs.
People of the community call Animal Nepal asking for help to treat street dogs. Animal Nepal's team of mobile technicians reaches the location as soon as possible and tries to treat the dog on the spot. However, if it is not possible, the dog is taken back to their treatment centre in Chobhar.
"Once they recover and are fully fit, then they're put back in the same locality that they came from," Shah added.
The second part is the treatment centre that nurses the sick and injured dogs before releasing them back into the community. Depending on the vulnerability, some dogs can also be transferred to adoption centres.
Lastly, they also conduct animal birth control using a method called Catch, Neuter, Vaccinate and Release. The organisation reduces the sufferings of stray dogs by catching them, vaccinating them against rabies, marking them and then releasing them back.
"I believe the government should be having a humane dog population management programme. All the municipalities should be doing that," Shah said.
Greatest Achievement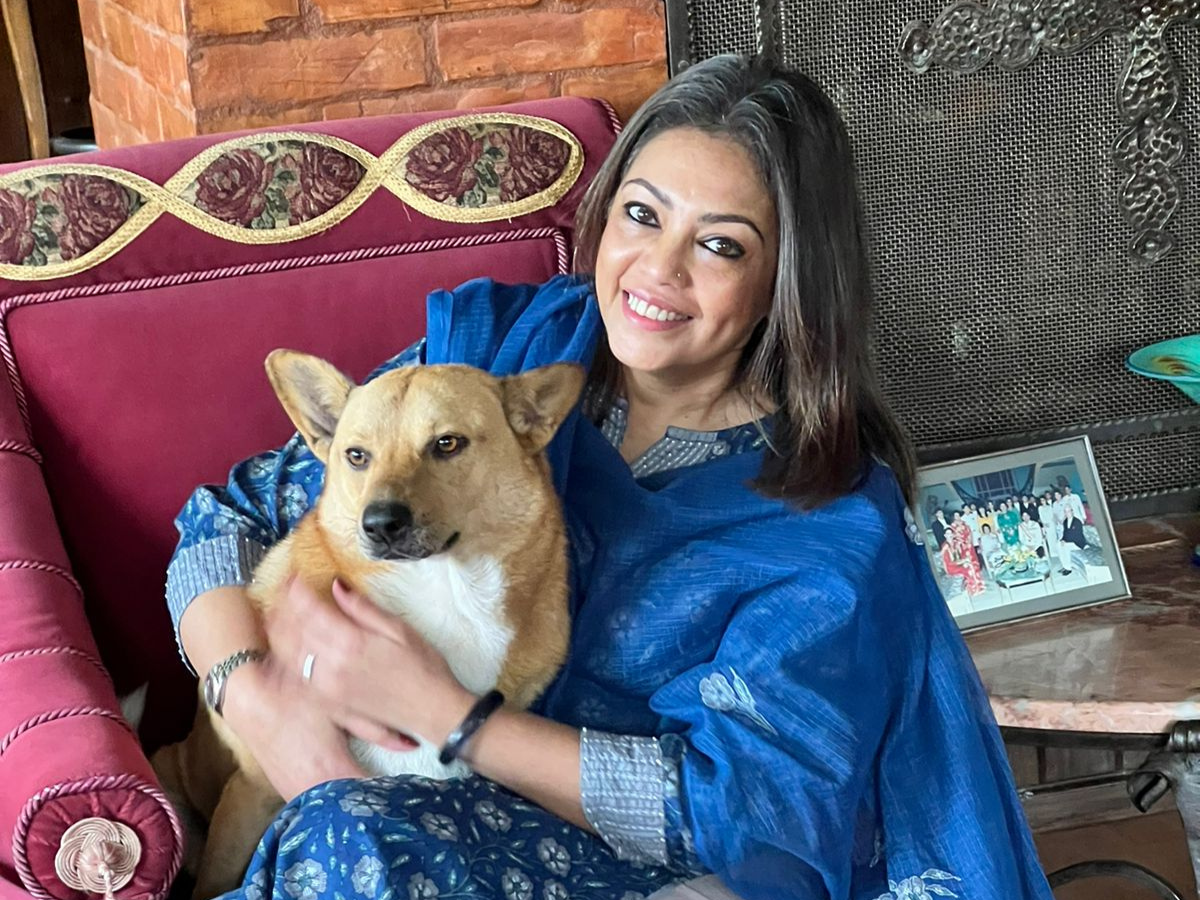 The greatest achievement for Shah has been able "to mainstream the animal welfare issue".
"Whether it's through social media or the mainstream media, we've been continuously talking about animal welfare and rights," she added.
But she believes that education among the locals is still lacking.
"I think there's no excuse for not educating yourself also because you can look up the Internet before getting a dog and what they need," she said.
Shah has no intention of stopping and wakes up each morning with a new vigour to fight for these animals.
"The abuse of animals that I see around me and the fact that changes can be made if you try hard enough motivates me every day," she added.
She says she's trying her personal best to be of any service to the animals. No wonder she, her husband and her son share their home with 12 dogs and one bull.