Crime
BOOKED
MP Chaudhary sent to prison
Nagarik Unmukti Party's Arun Kumar Chaudhary has been absconding since his conviction in a case over a decade ago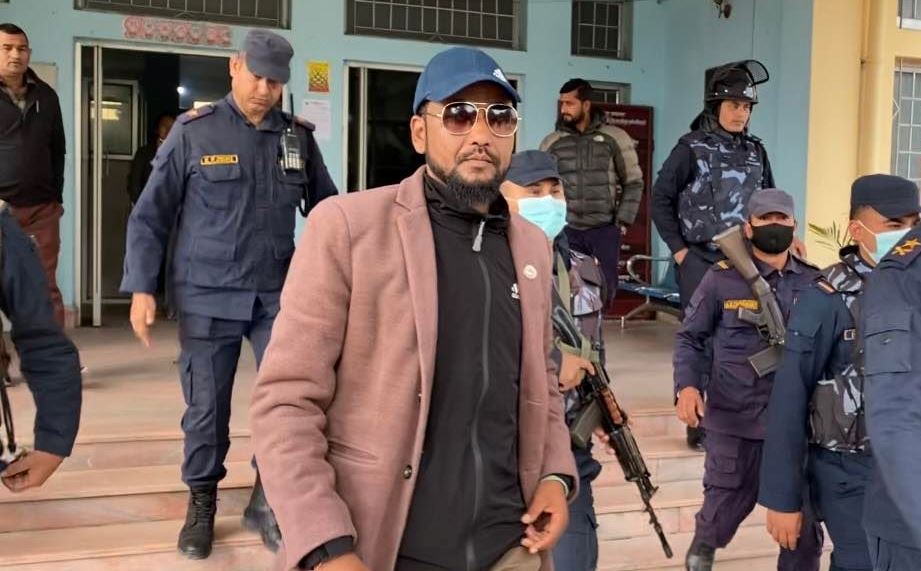 Nagarik Unmukti Party's Arun Kumar Chaudhary, who was elected member of Parliament from Kailali-2, has been sentenced to jail.
Having arrested Chaudhary in Banke on Thursday, the police produced him before the Kailali District Court on Friday morning. The court then sent him to jail for a crime he committed more than 12 years ago.
A case was filed against MP Chaudhary, Pashuram Chaudhary and Bir Bahadur Chaudhary at the Kailali District Court on August 18, 2010, charging them with setting a tractor ablaze.
On April 22, 2013, the court sentenced them to six months imprisonment and a fine of Rs818,423. However, the accused had been absconding for almost a decade.
Following Bir Bahadur Chaudhary's arrest a week ago, MP Chaudhary was revealed to be the second accused.
The Nagarik Unmukti Party has condemned the arrest of MP Chaudhary.
Party President Ranjita Shrestha has claimed that Chaudhary was arrested without following regulations – an incumbent MP can only be arrested after obtaining the Speaker's permission.
The police, on the other hand, maintain that there is no such provision for arresting those accused of criminal offences. They claimed MP Chaudhary was arrested in accordance with the law and brought before the court for the execution of the verdict.
Condemning the arrest in a statement on Thursday, the party had given a 24-hour ultimatum to the government, demanding his release.
According to a statement issued by party spokesperson Damodar Pandit, the government agreed with the Tharu Kalyankarini Sabha on August 19, 2009 to withdraw the case against the then-protestors. "Despite the agreement, the old problem was brought up in a well-planned manner."