Crime
RAPE ACCUSED
Supreme Court set to hear petition seeking Sandeep's custody on Friday
The first hearing is taking place two days after CAN reinstated the rape-accused leg-spinner in the national team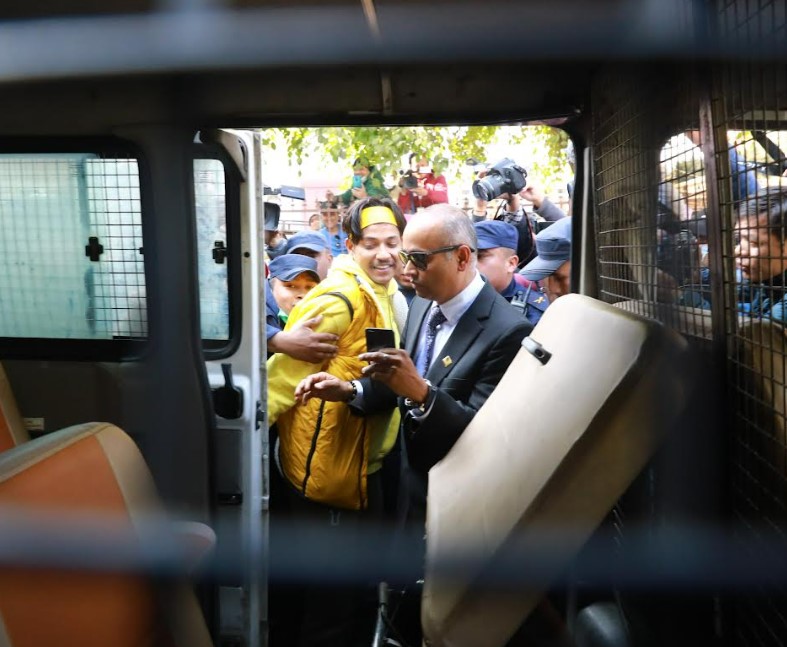 The Supreme Court on Friday begins hearing on the Office of the Attorney General's petition, seeking the annulment of the Patan High Court's decision to release rape-accused cricketer Sandeep Lamichhane on bail pending trial.
The first hearing comes two days after CAN, the game's governing body in Nepal, decided to lift its suspension on the star leg-spinner and reinstate him in the national squad.
The Patan High Court on January 12 ordered his release on Rs2 million bail. Lamichhane came out of prison a day later – two months after the Kathmandu District Court remanded him to judicial custody for an investigation into the rape charge against him.
The OAG filed a petition at the apex court on Tuesday. Sanjeevraj Regmi, the spokesperson for the top government's lawyer's office, said the initial hearing on the petition demanding Lamichhane's custody had been scheduled for Friday.
Regmi told reporters that the OAG had filed the petition because the High Court's order to release Lamichhane on bail goes against the law and the Supreme Court's interpretation of detention in similar cases in the past.
Section 67 of Nepal's Criminal Code says that if the evidence shows that a serious crime was committed in a case with a sentence of more than three years, the accused should be kept in jail during the trial. The crime of raping a minor is punishable by up to 12 years in prison.
On September 6, a 17-year-old girl filed a complaint at the Gaushala Police Circle, accusing Lamichhane of raping her on the night of August 21.
Lamichhane, who was away playing professional cricket league in the West Indies then, was arrested upon his arrival at the Tribhuvan International Airport on October 6.
On October 31, the Kathmandu District Attorney's Office filed a case against the cricketer in the Kathmandu District Court under Section 219 of the Criminal Code Act 2017, demanding a maximum jail term for raping the minor.
In its petition, the OAG questioned the Patan High Court's decision, saying that it was made without considering the victim's complaint against the defendant, which was backed up by evidence gathered in the immediate aftermath of the incident.
Evidence presented by the police before the district court "suggests that the defendant inflicted injury on her back. Despite her frail condition, the victim stuck to her decision," it reads. "This calls for a quashing of the High Court's order."