Kollywood
Film Development
Three months after joining NC, Bhuwan KC begins his new assignment
"I have been in this industry for 40 years now. So I will try my best to solve all the problems related to the industry."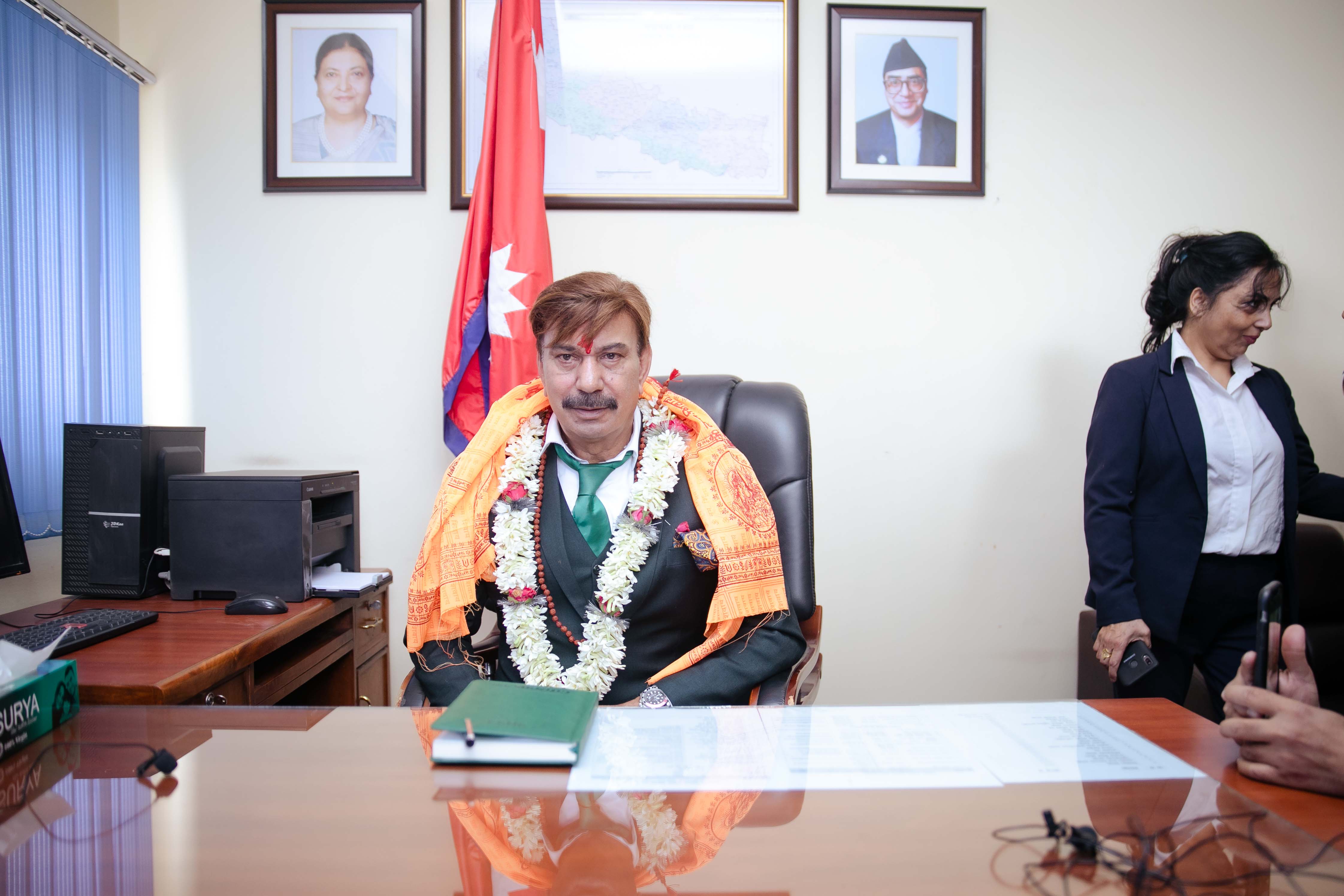 Actor Bhuwan KC has officially assumed work as Chairperson of the Film Development Board of Nepal, a 22-year-old government body responsible for development and promotion of motion pictures in the country.
KC's appointment, by a Cabinet decision on Monday, came nearly three months after he entered Nepali Congress party – which currently leads the five-party coalition government.
Soon after he took office Wednesday, a garlanded KC said he would do his best to solve all the problems facing the Nepali film industry: "I have been in this industry for 40 years now. I have faced many problems myself. So I will try my best to solve all the problems related to the industry."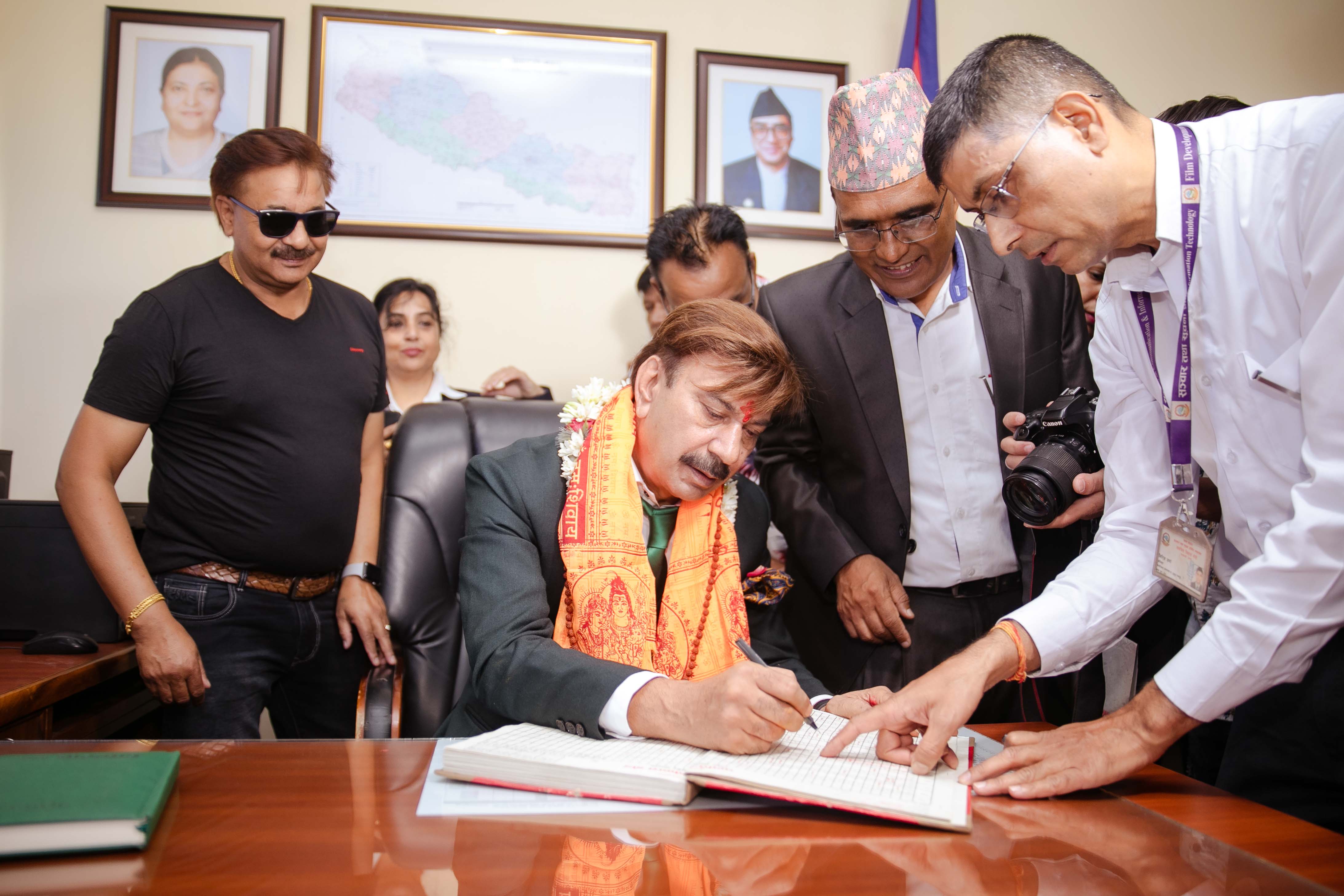 To that effect, he added, he would soon hold a conference, inviting actors, journalists, and Nepali film-lovers, so that problems related to the industry are known and plans be made to resolve them.
Asked to react to the criticisms he faced after joining the ruling Nepali Congress he said, "For the betterment of the film industry I would join any party and do anything."
When KC joined the Nepali congress a few months ago, speculations were rife that he did so to land a key position in the Board.
Actor KC started career in the 1980s starring in movies like Juni, Kusume Rumal and Samjhana. In his career spanning four decades, he's worked in numerous movies, including in ones he himself financed and produced.
He's a household name for Nepali movie lovers – but he remains controversial too. In 2020, as the #MeToo movement started rocking Nepali entertainment sector too, a young budding actress accused him of molesting her in the past. But no legal case was lodged against the actor.