Crime
POLICE PROBE
Police arrest two cricketers over T20 spot-fixing
Adil Ansari and Mehboob Alam have been detained for colluding to rig Nepal T20 League matches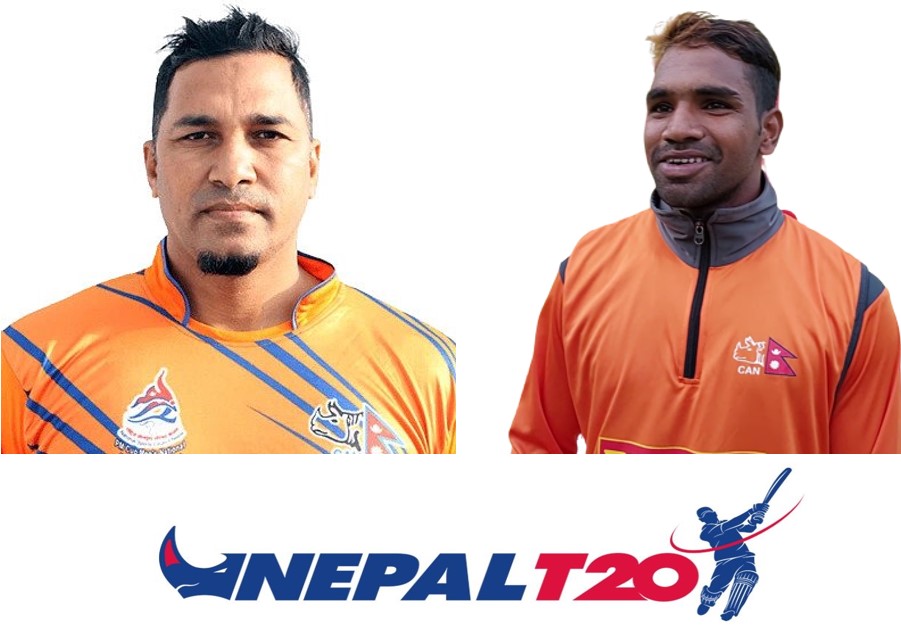 Police have arrested two cricketers on suspicion of match-fixing in the Nepal T20 League that concluded on January 11.
Nepal Police teams have detained national player Adil Ansari and former Nepal international Mehboob Alam, a police source said. Alam was arrested in Morang and Adil in Saptari. The two cricketers are reportedly being transported to Kathmandu at CIB's request.
Alam, a former all-rounder in the Nepali national team, holds a record of claiming 10 wickets in a match. Ansari made his international debut in a game against Papua New Guinea at the Tribhuvan University cricket ground in Kirtipur last March.
According to CIB officials, the duo helped spot-fix Nepal T20 League matches in cohort with Jatin Ahluwalia, the owner of the controversial Indian company Seven3Sports. He slipped into India after reports of match-fixing emerged.
Gyanendra Malla, the captain of Kathmandu Knights, revealed that one of his teammates was offered to fix a match.
"We don't know about other teams, but one of the players in our squad had been approached. We've already reported the matter to the ACU (Anti-Corruption Unit)," said the former Nepali national team skipper.
The Home Ministry instructed the CIB to launch an investigation in the wake of news reports about alleged betting, match-fixing and playing foreign players without a work permit in the six-team franchise cricket tournament that started on December 24.
Additional Inspector General of Police (AIG) Uttamraj Subedi, who had previously said there was no evidence of match-fixing, said on Monday that attempts had been made to fix matches.
"Attempts were made to extort money through betting to fix matches. "However, after rumours began to circulate, they limited their activities to spot fixings," he said.
Although sports betting is illegal in Nepal, cricket observers with knowledge of betting say the volume of illegal bets in the Cricket Association of Nepal's first T20 venture could run into millions of rupees.
The Nepal T20 League has courted controversy since the Cricket Association of Nepal decided to award the right to manage its official cricket tournament to Seven3Sports.
The tournament has been sponsored by 1XBAT, a surrogate advertising to promote 1XBet, an online betting company.
The term 'surrogate advertising' refers to a marketing strategy replicating one product's brand identity to promote another product produced by the same company. Companies advertise their items by masquerading them as another brand.
Seven3Sports has "registration in India to do legal betting".
The International Cricket Council had also launched a separate investigation into the illicit activities to rig matches in Nepal's premier T20 competition.
AIG Subedi, the director at the CIB, said that they had informed the ICC's 'Anti-Corruption Unit' about the latest development.