Culture
Nepali Festivals
All you need to know about Nepal's many New Year celebrations
From First of Baisakh to Nepal Samvat and Lhosar to Maghi, Nepalis celebrate several new year events. Know them all: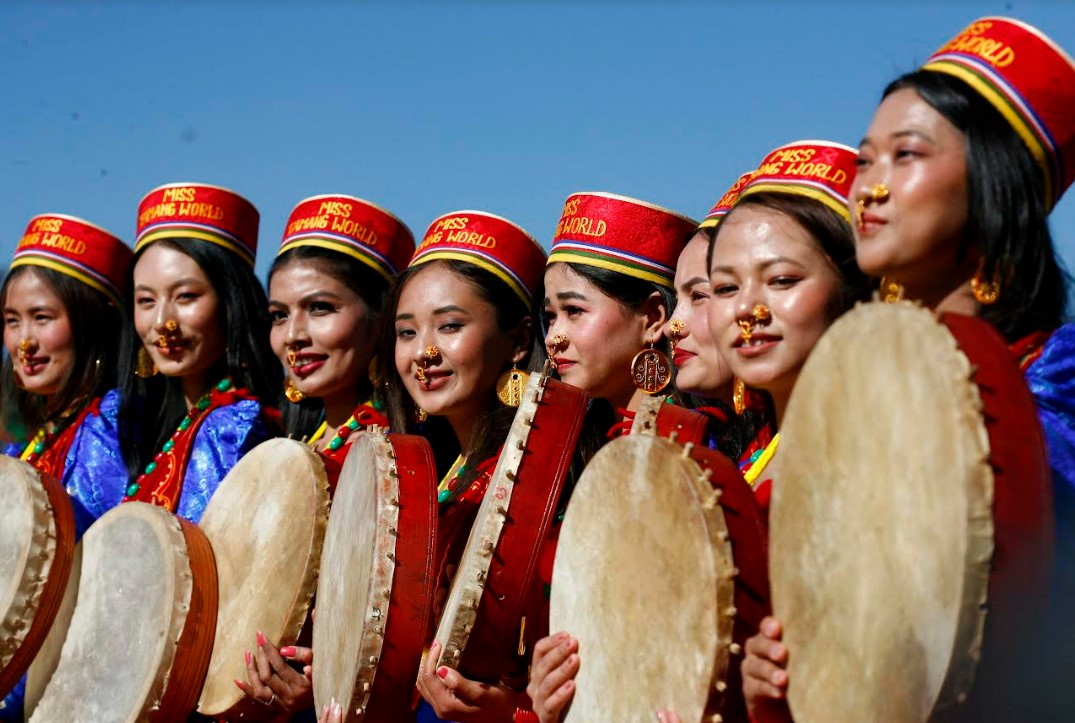 Hordes of Nepalis celebrated yet another new year on Sunday, January 22, marking Sonam Lhosar. The celebrations south of the Himalayas coincided with Chinese lunar new year gatherings on the other side of the mountains.
Nepalis celebrate several new year events. Here's all you need to know about Nepal's many New Year celebrations.
The biggest celebrations take place on April 14, or the first of Baisakh as per Bikram Samvat calendar, which was introduced by a legendary king of ancient India. Legends have it that the ruler of Ujjain introduced BS – also called Vikram Samvat – in 57 BCE.
Every autumn, Nepali people observe another new year. This year, the Nepal Samvat new year 1143 was observed on October 26, 2022, or Kartik 9. The tradition honours the work of philanthropist Sankhadhar Sakhwa who reportedly paid the debts of all Nepali people in 879 BCE. Mostly Newar people of Kathmandu valley celebrate this festival with much fervour and gusto.
Besides Sonam Lhosar, Nepalis observe at least two more Lhosars, welcoming the year of another animal according to their tradition. People of the Gurung community observe Tamu Lhosar or Lhochhar in the middle of the month of Poush. This time around, the festival was observed on December 30, or Poush 15.
On January 1, Nepalis join people from the rest of the world to welcome the international new year of the common era.
On the first of Magh, or January 15, Nepalis observe Makar Shankranti marking the beginning of the northward journey of the sun from the southern hemisphere. The journey means that the days are longer and nights are shorter again. Most Hindus celebrate it as a new beginning. But the Magar people living around the country and the Tharu people living in the southern belt observe it as a new year.
On Sunday, January 22, the Tamang people observed Sonam Lhosar – the second of at least three Lhosars observed in Nepal – welcoming the year of the cat. Often, it coincides with the Chinese lunar new year.
This will be followed by Gyalpo Lhosar, celebrated by the Sherpa and the Tibetan community. It falls on February 21, or Falgun 9. Much as the Tamangs, the Sherpas and the Tibetans too will welcome the year of the cat on that day.
Soon after Nepali New Year celebrations on Baishakh 1, the Rai people, originally from the eastern hills, celebrate Yele Dung festival welcoming their new year. The celebrations happen on the full moon of the Baisakh. This year, it falls on May 5, or Baisakh 22.