Agriculture
Sugarcane Price
Sugarcane minimum support price jumps Rs20 per quintal
Govt has set the minimum support price of sugarcane at Rs540 per quintal with a subsidy of Rs70 for transportation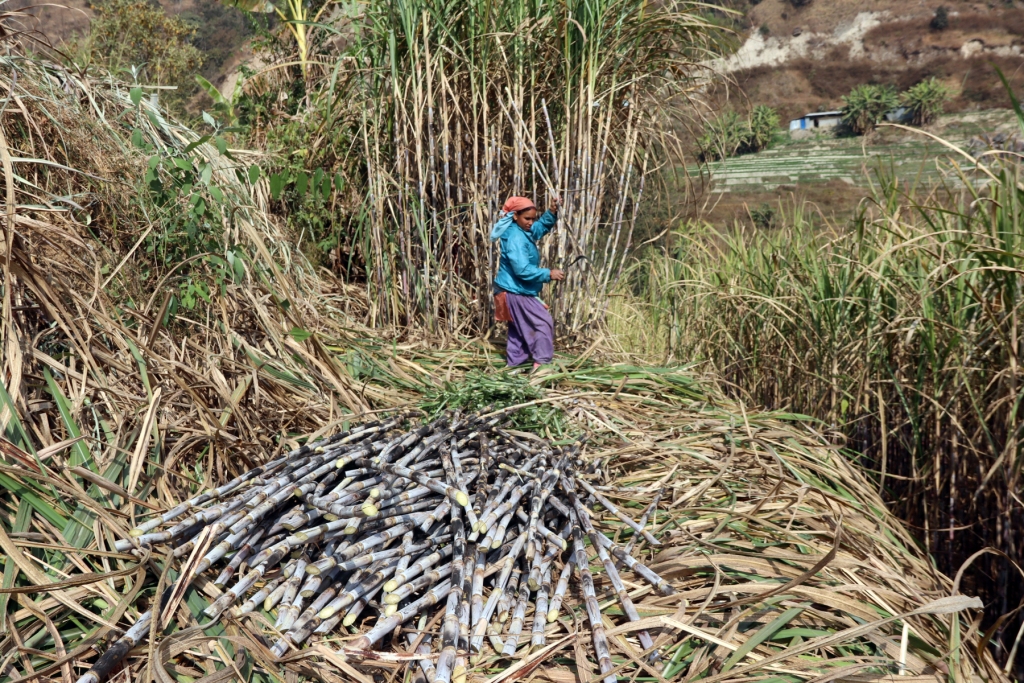 The government has set the minimum support price of sugarcane at Rs610 per quintal for the current fiscal year 2022/23.
A Cabinet meeting on Wednesday determined the minimum farm gate price for sugarcane based on a proposal from the Ministry of Agriculture and Livestock Development and a recommendation from the Ministry of Industry, Commerce, and Supplies.
Deputy Prime Minister and Finance Minister Bishnu Paudel said that the government has decided to set the price of sugarcane at Rs540 per quintal and the government will give a subsidy of Rs70 for transportation.
This price is Rs20 per quintal higher than the last year's price.
Last year, the government fixed the price of sugarcane at Rs520 per quintal, while the subsidy amount for transportation was fixed at Rs70, making the total price Rs590 per quintal.
The government has fixed the minimum retail price of sugarcane based on the cost of production, transportation, profit margin and subsidy provided by the government to the sugarcane farmers.
The Ministry of Agriculture and Livestock Development had held several discussions with farmers and the sugar factory to determine the price of sugarcane.
Ministry officials said that the minimum support price was set in a scientific way by looking at the costs of production, transportation, and profit.
Last year, about 3.16 million tonnes of sugarcane was cultivated on 64,354 hectares in Nepal, the Ministry of Agriculture and Livestock Development records show.
According to a survey conducted by the Department of Industry, the average Nepali consumes 4-6kg of sugar annually.
Based on that consumption, the average annual demand for sugar in Nepal is 230,000 tonnes, of which 65 per cent will be used for domestic consumption and 35 per cent for industrial consumption.
Based on this figure, the annual sugar consumption in Nepal is estimated at 230,000 tonnes, with 65 per cent being used for household purposes and the rest for industrial use.
Even though the current sugar industries produce 463,950 tonnes of sugar each year, the ministry said that most of them need to work at full capacity.
Nepal's domestic production can meet the needs of about 71 per cent of consumers.