Culture
Maghe Shakranti
Sankranti rush: Buyers flock to yam vendors (Photo gallery)
It marks the beginning of spring after cold harsh winter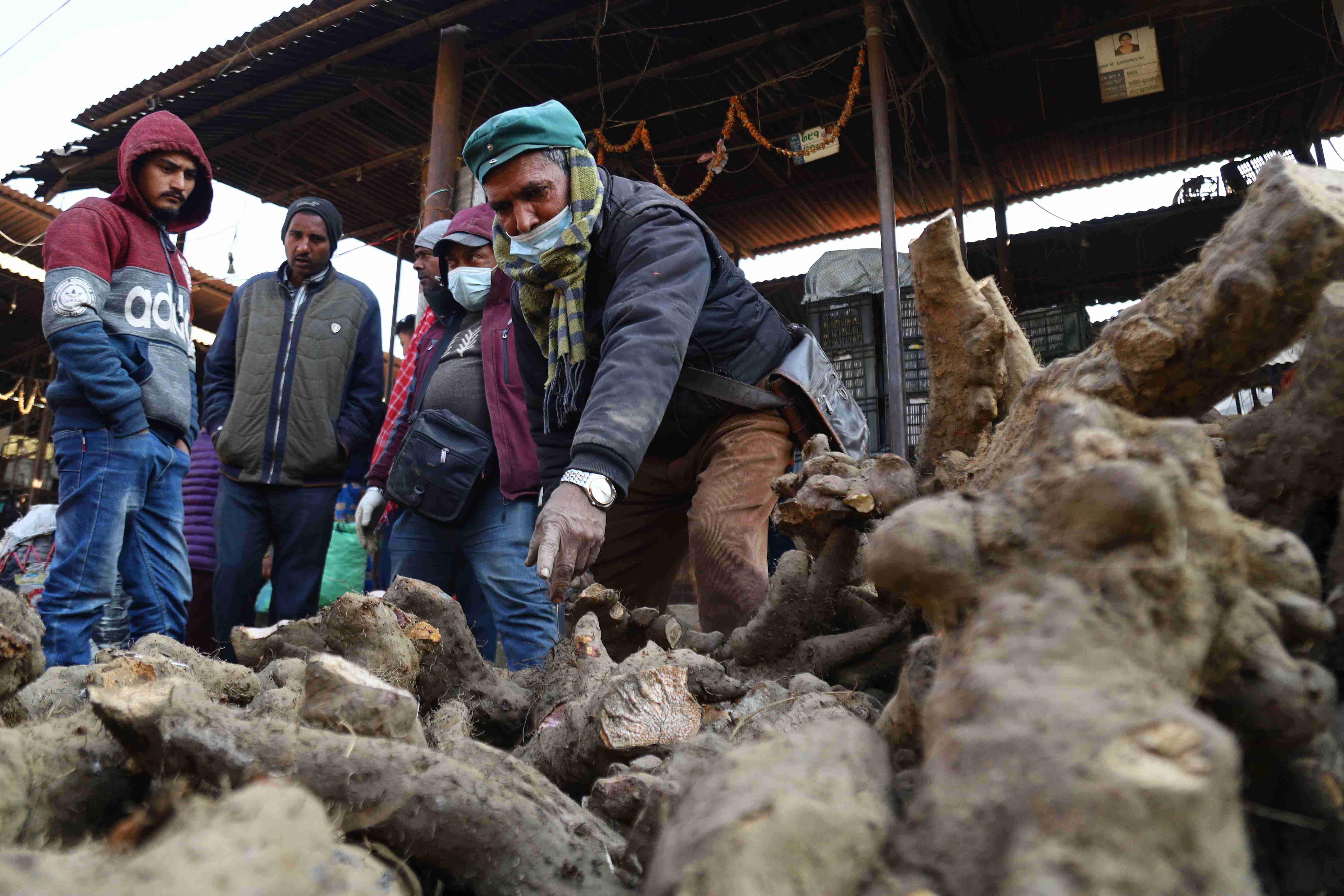 People rush to purchase yams, sugarcane, sweet potatoes, and chaku with Maghe Sankranti only two days away.
Maghe Sankranti is celebrated by consuming yams, sweet potatoes, chaku (made from jaggery, sugarcane juice, ghee, and nuts), khichdi (rice and lentils cooked together), and kandamool (edible roots).
Legend has it that the end of the long winter nights is celebrated on Maghe Sankranti. This celebration is held to honour the beginning of a fresh harvest and to provide a break from the bitter cold. People believe that these wintertime treats provide warmth.
Hindus celebrate it with great pomp on January 15, which is Magh 1 (according to the Nepali Calendar).
It signifies the beginning of spring, following a long, cold winter. Technically, it is the winter solstice, which occurs on December 21-23 in the modern era. The winter solstice is the day with the fewest hours of daylight.
NepalMinute's lensman captured some of those moments in camera: