Agriculture
Agricultural Production
Dang produces enough cereals to feed residents in district, and then some
The district records 294,074 metric tonnes of agriculture produce from 75,991 hectares of farmland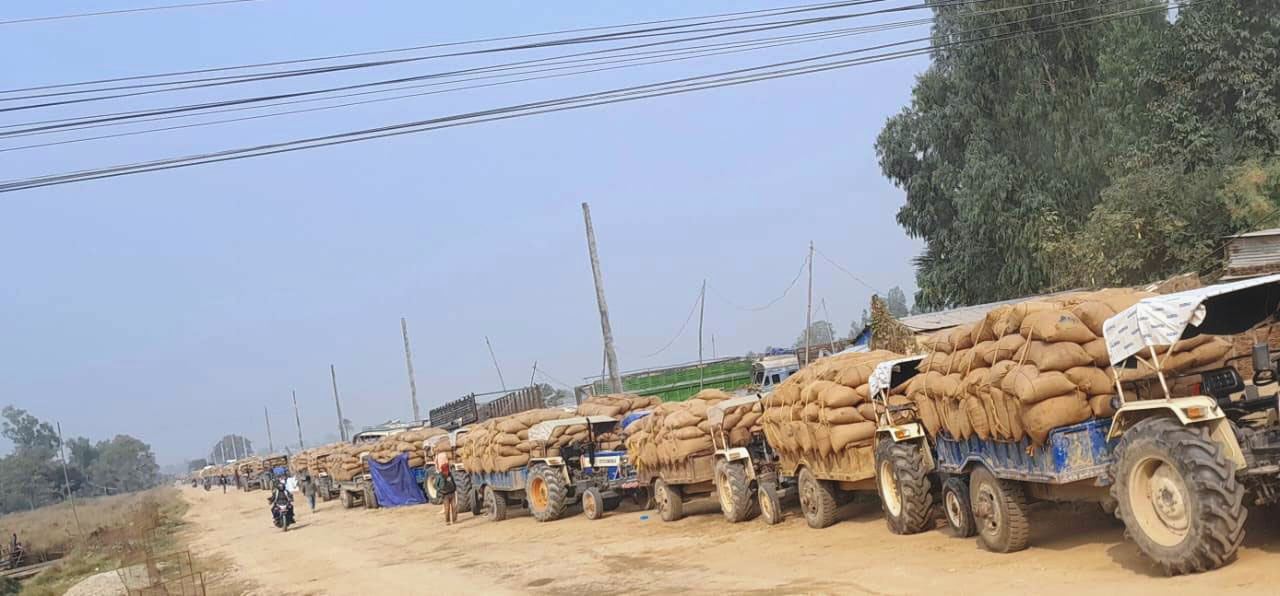 Dang has become self-sufficient in food grains. According to the statistics, the food grains produced in the district meet the needs of the local residents, and there is also a food surplus.
According to the Agriculture Knowledge Centre, Dang, a total of 75,991 hectares of land in the district is being used for farming, yielding 294,074 metric tonnes of agricultural produce.
Prithivi Raj Lamichhane, an agriculture economic expert for the centre, said that the crops produced in the district are proportionate to the number of people in the district. "The problem lies in the lack of the consumption of the locally produced goods such as wheat, maize, millet and barely among others," he added.
Although there is a bumper production of maize in the district, most residents prefer rice over maize, said Lamichhane. The district recorded 33,540 metric tonnes of surplus grains in the fiscal year 2021/22.
A person requires around 201 kilograms of processed food grains in a year on average, said Lamichhane, adding that the district requires 135,932 metric tonnes of food annually. In contrast, the availability of food grains stands at 169,472 metric tonnes.
The population of the district stood at 676,277 in 2021.
Paddy is cultivated across 39,400 hectares of land in the district, which yields 173,360 metric tonnes, said the centre.
- RSS