Corporate News
INTEGRATED TRANSACTIONS
Global IME begins integrated transactions after another merger 
The Global IME consolidates its position as the largest bank in Nepal after Bank of Kathmandu merger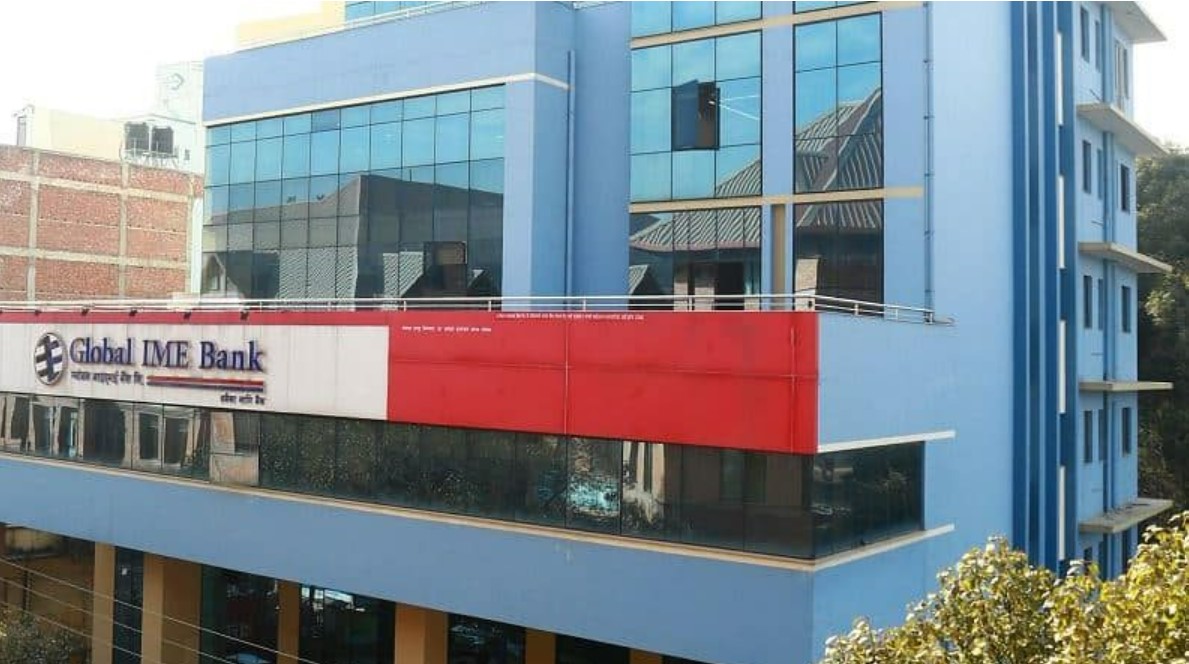 ​​​​​​The Global IME Bank began its integrated transaction on Monday after merging with the Bank of Kathmandu Limited.
Prime Minister Pushpa Kamal Dahal inaugurated the joint transaction of the company at a programme organisted here.
PM Dahal said at the event that it would be easier to invest in big projects if banks and other financial institutions merged and worked together.
"Such mergers would boost financial efficiency and minimise unhealthy competition," he said, calling BFIs economic foundations.
Dahal said his administration would prioritise sustainable economic development and rebuilding the economy. "The economy will be boosted by the balanced implementation of financial, industrial and monetary policies," he said.
Governor of Nepal Rastra Bank Maha Prasad Adhikari asserted that the merger policy would make the financial system more secure.
Due to the rise of banks and financial institutions in the country and unhealthy competition, the NRB adopted a merger and acquisition strategy a decade ago, Adhikari said.
According to him, 247 institutions have been merged and 68 institutions have been established.
Fourteen banks have gone into mergers this year, he added. "When it is a big bank, it should regulate itself."
The NRB has created regulatory provisions to assist BFI mergers and acquisitions. The NRB passed a merger bylaw in 2011 and revised it in 2012.
The monetary policy of 2015/16 encouraged mergers and acquisitions by requiring A, B, and C class financial institutions to quadruple their paid-up capital. Consequently, BFIs dropped.
Financial institutions should have Rs800 million, commercial banks Rs8 billion, and development banks Rs2.50 billion. These policies aimed to minimise the number of BFIs and improve their finances.
Shekhar Golchha, president of the Federation of Nepalese Chambers of Commerce and Industry, said the government and NRB should address three concerns to enhance the country's economy.
"First, increase government spending. Second, monetary policy should be restrictive but flexible given investment risks. Third, the private sector needs an investment-friendly environment," said Golchha.
CNI President Vishnu Kumar Agrawal asked for a mid-term review of monetary policy to cut interest rates and facilitate liquidity. He said reducing bank interest rates will boost the morale of industrialists and businessmen.
Chandra Prasad Dhakal, chairman of Global IME Bank, said the bank merged and acquired 21 banks and financial institutions to become the largest in the country and bring about innovative and qualitative reforms in the banking and financial sector.
"Global Bank is now the first bank in Nepal in terms of capital, deposits, loans and branch network in most of the financial indicators", said Dhakal.
With the start of integrated business with Bank of Kathmandu, Global IME Bank has a total capital fund Rs57 billion, deposits of Rs410 billion, loans of Rs400 billion, assets of Rs500 billion and a network of 1,100 branches. The bank has three foreign liaison offices in Nepal.