Football
POKHARA GOLD CUP
Sankata successfully defend Pokhara Gold Cup title
Skipper Sunil Bal's decisive goal in the extra time sees Sankata score a 3-2 win over Bhutanese Youth SC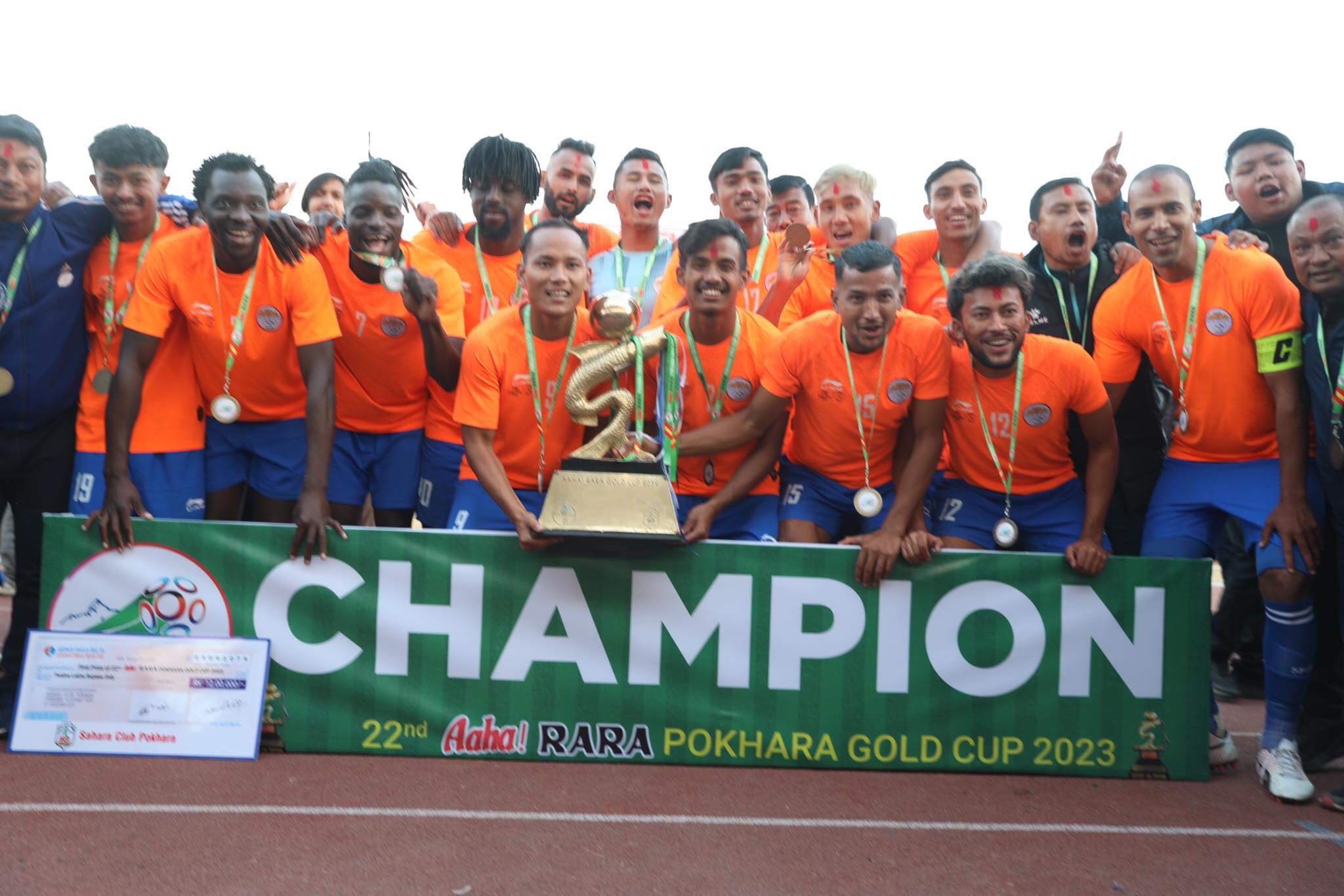 Sankata Boys Sports Club successfully defended the Pokhara Gold Cup, overcoming the challenge of spirited Bhutanese Youth Sports Club 3-2 in the final at the Pokhara Stadium on Saturday.
Sankata captain Sunil Bal scored the decisive goal 27 minutes into the extra time after the teams were tied 2-2 in the regulation period.
Sankata, defending the title they won in 2020, settled early and took an early lead through Suraj Thakuri in the seventh minute.
Mesuke Olemou doubled their lead in the 34th minute to take his tournament tally to four fours.
Bhutanese Youth SC were two goals down but not out yet, as they staged a strong comeback — and in quick time.
René Santin reduced the deficit to 2-1 in the 37th minute and Willis Giffith levelled the scores on the stroke of half-time.
Member Secretary of National Sports Council Tankalal Ghising and President of All Nepal Football Association Pankaj Nembang gave away trophies, medallions and cash prizes at the presentation following the final match.
Sankata collected the winners' cheque for Rs1.2 million with the trophy. They made it to the final with convincing victories over two departmental sides. They defeated Tribhuvan Army Club 3-1 in the quarters and dispatched Armed Police Force 4-1 in the semi-finals.
Bhutanese Youth received Rs600,000 for their spirited efforts in the tournament. The visitors, awarded a bye to the quarter-finals, defeated six-time champions Manang Marsyangdi 1-0 to enter the semi-finals where they saw off Church Boys United by the same margin.
Bal, the captain of Sankata, was named the tournament's best player and won an electric scooter from TailG.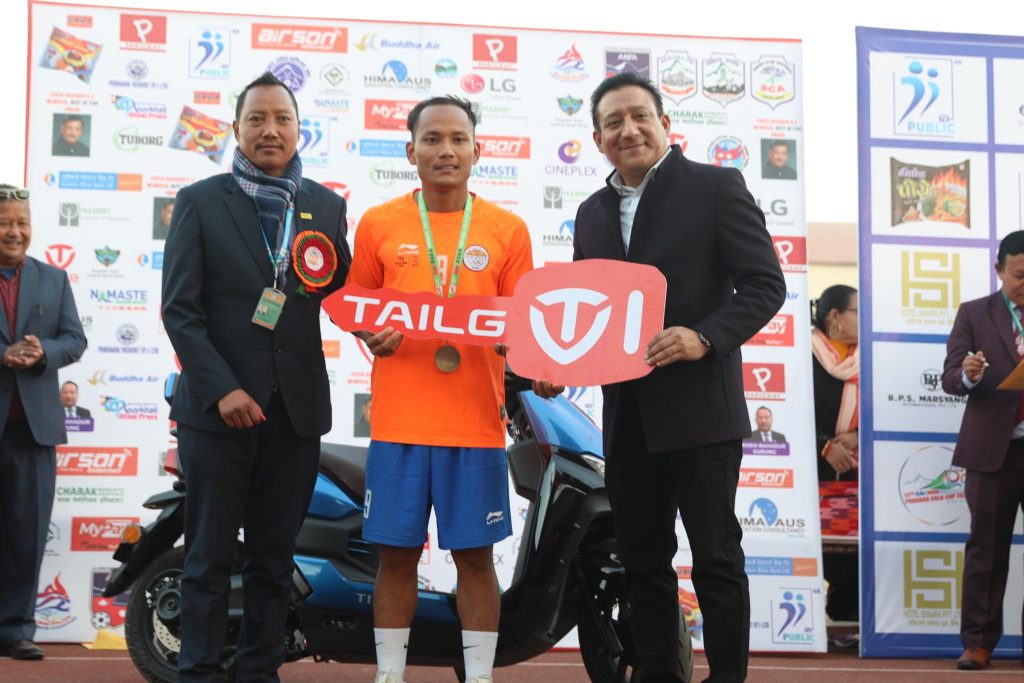 The organisers, Sahara Club Pokhara, also gave away six other awards, each carrying a purse of Rs25,000.
Bhutanese Youth's Hector Ortega won the tournament's best defender award. However, Sankata walked away with most of the awards: Stephen Binong (best forward), Tikendra Thapa (best goal goalkeeper), Ayush Ghalan (best midfielder), Mesuke Olemou (top scorer) and Salyan Khadgi (best coach).
Dharan FC received the fair play team award with Rs10,000.