Culture
Swasthani Bratakatha
Paush full-moon marks the start of Swasthani Bratakatha (Photo Gallery)
The Hindu festival coincides with Madhav Narayan worship and Magh Snan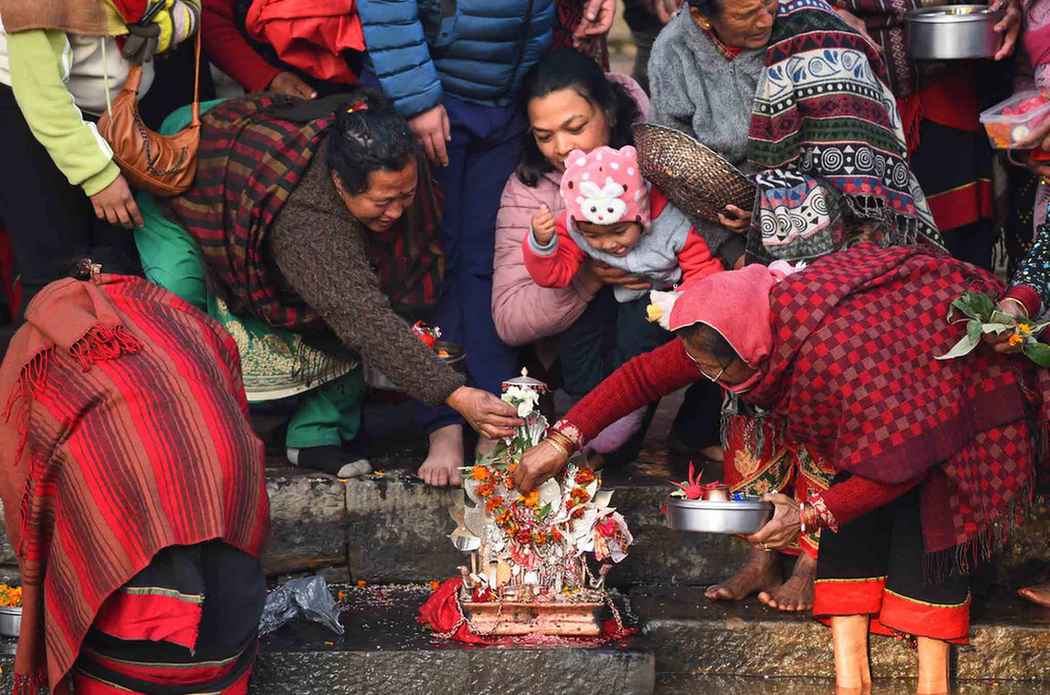 Nepali Hindus are preparing to observe Swasthani Bratakatha for a month beginning Friday night, marking Paush Shukla Purnima or the full-moon of the month of Paush.
The reading of Swasthani epic will continue for a month until Magh Shukla Purnima or the full-moon of Magh.
Swasthani has been described as an indigenous Nepali Hindu goddess with limitless powers.
This full-moon also marks the start of the month-long Madhav Narayan festival in the town of Bhaktapur. It also marks the beginning of Magh Snan which will see devout Hindus taking a holy dip in the nearby rivers every morning.
The Swasthani Bratakatha is a Hindu epic believed to have originated in Nepal and written in Nepal Bhasha, or Newari language, around 1573 by Jayanta Dev. The epic became popular across Nepal after it was translated into Nepali.
The epic is set around different locales of Kathmandu valley, including Sankhu, Naala, Bhaktapur and Kathmandu. The stories, narrated by God Kumar to Agatshya-Muni the sage, revolve around the origin of the earth and the human civilisation.
They also touch upon the life and times of Lord Shiva or Mahadeva and his marriage with Satee Devi and Parvati. In its second half, the eastern suburb of Kathmandu, Sankhu, takes the centre-stage with dramatic stories of Nabaraj, Chandrawati, Shiva Sharma and Goma Brahmani unfolding.
In the end, the power of goddess Swasthani prevails as the epic lays emphasis on the need to follow strict rituals and fast while offering prayers and worships to mother Swasthani. After all, it says, she was the power to fulfil everyone's good wishes.