Football
POKHARA GOLD CUP
Prajapati powers Bhutanese Youth into Pokhara Gold Cup final
Bhutanese Youth SC beat Church Boys 1-0 to become the first foreign team ever to make it to the tournament final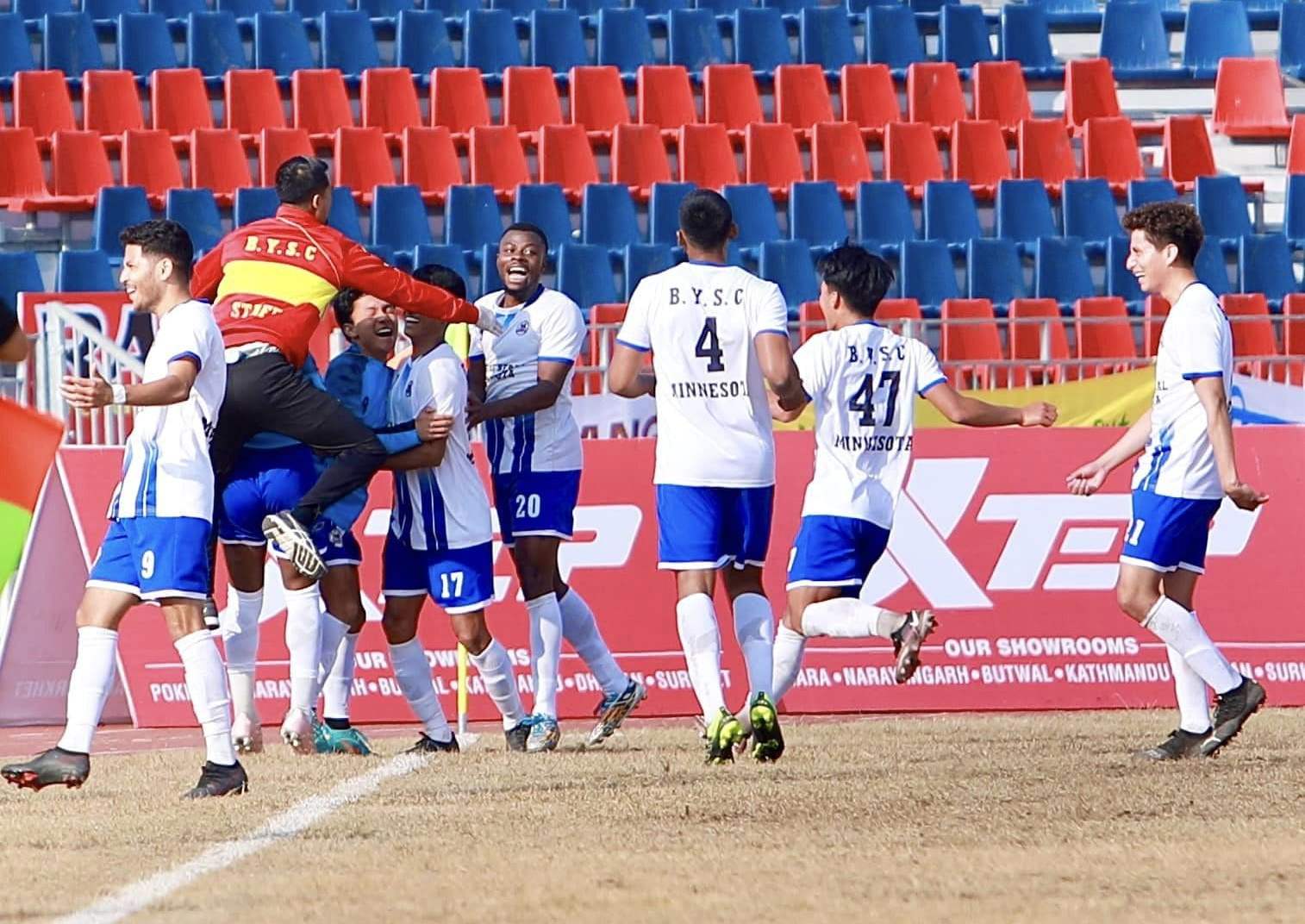 Bhutanese Youth Sports Club became the first foreign side to enter the final of Pokhara Gold Cup after a 1-0 victory over Church Boys United in their semi-final match at the Pokhara Stadium on Thursday.
Rojin Prajapati scored the decisive goal for the visitors in the first half injury time.
The visitors meet Sankata Club in the tournament final on Saturday. The title winners will pocket Rs1.2 million and the runners-up will get Rs600,000. On Wednesday, Sankata got the better of holders Armed Police Force 4-1 in the other semi-final.
Prabin Basnet centred a cross into the box to picked out unmarked Prajapati who headed home to give his side a half time lead.
Church Boys tried desperately for an equaliser at the start of the second half but were frustrated by Bhutanese Youth defenders.
Church Boys ended the match with 10 men after Asish Chaudhary collected his second yellow card in the 83rd minute.
Church Boys, making their maiden appearance in the tournament, played aggressively coming into the last four. They overcame the challenge of six-time champions Nepal Police Club 2-1 to enter the quarter-finals.
The booked a place in the semi-finals with a 3-1 win over A Division League champions Machindra Club.
The Bhutanese side, who had a bye in the quarter-finals, defeated six-time champions Manang Marsyangdi.