Culture
Festive Nepal
Maghe Sankranti preparations (Photos)
Tokha got its name from Newari words 'tu' and 'khyah', meaning sugarcane field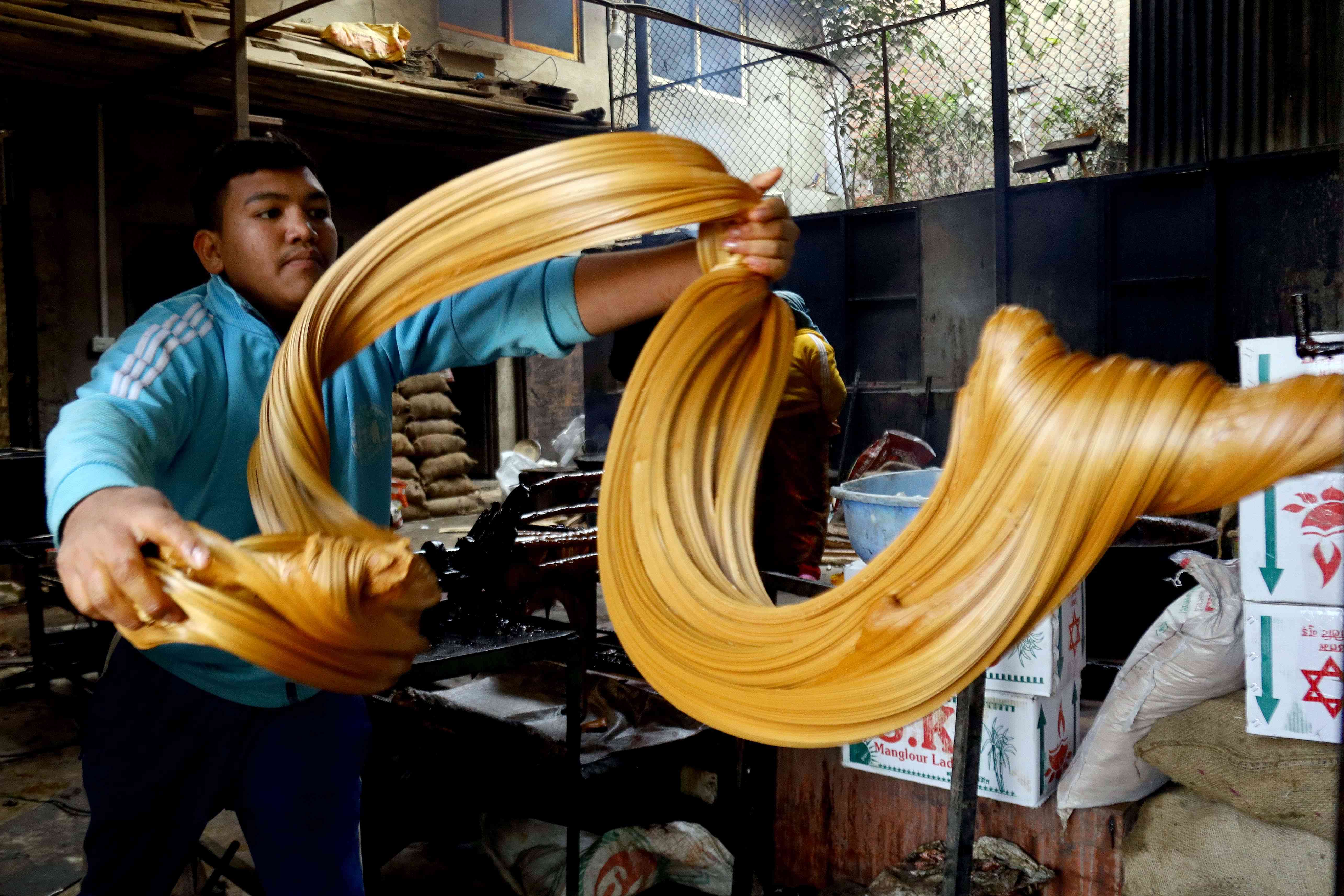 With the Maghe Sankranti around the corner, people in Tokha are busy making chaku and its derivatives.
The town, the northern region of Kathmandu, got its name from Newari words 'tu' and 'khyah', meaning sugarcane field. Tokha is famous for sugarcane cultivation.
Chaku, a delicacy made of jaggery, sugarcane juice, ghee, and nuts, is produced in Tokha and delivered to Asan, Indrachowk, Bhaktapur, Patan, Kirtipur, among other places in Kathmandu Valley, as well as cities outside the capital for sale ahead of Maghe Sankranti.
The festival is observed across the country on the first day of Nepali month of Magh. It falls on January 15 this year.
It marks the beginning of spring after cold harsh winter. Technically, it marks the winter solstice which in modern day falls on December 21-23. Winter solstice is the shortest day of the year and receives the least amount of daylight.
As well as a wide variety of chaku, Tokha also produces other delicacies for the festival, such as laddoos made of white and black sesame seeds.
Chaku produced in Tokha costs around Rs135 per kilo. Chaku is believed to have qualities that enhance immunity and help the children and elderly in keeping them warm in the winter.
NepalMinute lensman has captured chaku makers in action: