Crime
Men Too
Tales of male acid attack victims
While acid attacks are common among women in Nepal, a considerable number of men also suffer from such assaults
Ram Raja Thapa, a Nuwakot native, was living with his wife and four-month-old child in a rented room in Balaju. Thapa, who worked as a driver for a living, had a tranquil existence until one fateful night.
On March 8, 2020, after spending a long day at work, Thapa decided to turn in early for the night.
"Around midnight, I felt as if someone threw water on my face. I opened my eyes, and I felt they were burning. I screamed," the 27-year-old recalls.
He was taken to the hospital by his brother-in-law. The acid burnt one side of his head, an ear, and both eyes.
But who did this to him? "I am embarrassed to call her my wife. But yes, she only did it," Thapa told NepalMinute. The reason why she attacked him is still unknown.
Thapa's story is like that of any other acid attack survivor. But the only difference is that he is a male. And, that difference – yes, the fact that he was a male – has played a major role in his recovery, Thapa claimed.
Even though acid attacks on women are common in Nepal, many men have also been hurt in this way.
Statistics on the number of acid attacks in Nepal are hard to come by. But according to Ujjwal Bikram Thapa, Nepal's most prominent burns and acid violence activist, 70 per cent of women are acid attack survivors and 30 per cent are men.
On the other hand, Burn Violence Survivors (BVS) Nepal has noticed that seven of the 37 acid attack survivors the organisation supported between 2010 and 2022 were men.
Nevertheless, men are also victimised by this horrific crime. Male acid attack survivors do not receive proper care at hospitals because of the society-wide belief that only women are attacked.
Societal perception
Nepali society perceives acid attacks as a gender crime. But this is harming the male victims, according to Ujjwal Thapa.
He believes that the voice of the media shapes public perceptions and that the Nepali media should cover stories of male acid attack survivors.
"While men are the most damaged acid survivors in Nepal, none seems to cover it. But even if a spot of acid touches a girl, it is so badly covered that the truth is fabricated," he added.
Pratiksha Giri, executive director at BVS Nepal, agrees with Ujjwal Thapa to some extent.
"Since it is women who are mostly exposed to multifaceted issues of violence, to some extent, it does support the idea that very few cases of men being subjected to violence are highlighted in the media," she added.
However, she also believes that Nepal's "patriarchal social structure" has also played a role in highlighting women's acid attack stories. "Violence against a man goes against the stereotypes revolving around gender roles," she said.
Hospital stays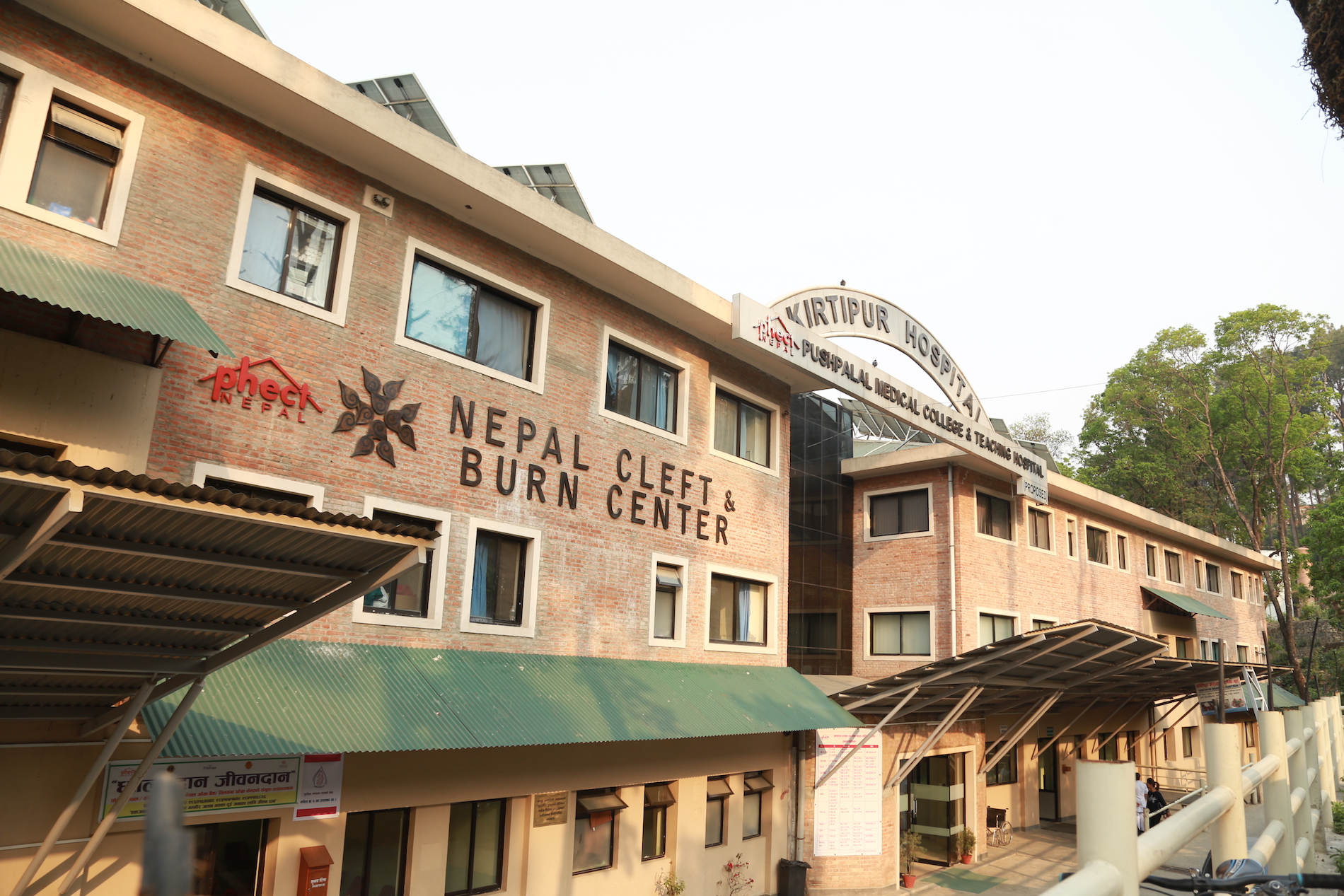 Ram Raja Thapa spent over six months at Teaching Hospital undergoing treatment for his head, ear and eyes. However, he believes that he did not receive the same care as other women in his condition.
"The hospital care favours women more because of the perception that a man can bear more pain," he said.
Additionally, he noticed that women were given cabins for their comfort. However, men were given only wards.
On the other hand, Birman Maharjan, another acid victim faced no such problems while undergoing treatment at Kirtipur Hospital.
On May 7, 2018, Maharjan, a single father residing in Chitwan, was attacked by his neighbour, Sujit Kumar Bishwakarma.
Both individuals spent the night drinking, and Maharjan shared his Wi-Fi password with Bishwakarma. However, the latter used the connection to watch inappropriate videos while Maharjan and his child were in the same room. Maharjan threw him out of his room and decided to go off to sleep.
"Around 1am, we heard someone banging on the door. I had just fallen asleep and my son went to open the door," he recalls.
The son tried to open the door but could not reach the top latch. Maharjan took over and opened the door not realising Bishwakarma stood there with acid in a bottle.
"Thankfully, I opened the door and not my son; otherwise, he would have been burnt. From there, I went to the hospital," Maharjan said.
Finance and compensation
Thapa and Maharjan have not received any financial assistance from NGOs or the government.
During his stay at the hospital, Thapa noticed that NGOs and government ministers would visit women acid attack victims to offer financial aid and help.
"I was in the hospital for 6–7 months. But no NGO or minister came to my aid," he said. An NGO or minister provides donations to victims that help them with treatment and recovery.
Ujjwal Thapa was at the hospital when Ram Raja Thapa was brought in. Thapa called people to come and help him, but no one turned up.
Maharjan was in the same situation.
The law says that people attacked with acid are entitled to compensation from the government and free medical care. However, both the male victims have not received them despite multiple reminders.
"We did speak to them at the office and they asked for documents. But that's it. We never received the money," Ujjwal Thapa told NepalMinute.
Ram Raja Thapa has undergone nine surgeries on his eyes to date. While recovering, his eyes do not fully shut, even while sleeping. He needs two or three more surgeries in the upcoming months.
The surgery will be done as soon as he receives donations from Good Samaritans or the government pays compensation.
On the other hand, Maharjan has been struggling to pay back his loans and shop in Chitwan.
"The government has not given me money. Besides, I'm facing issues over my shop. I also need to settle my bank loans," he said.