Culture
Tamur Lhosar
Tamu Lhosar being observed (Photo gallery)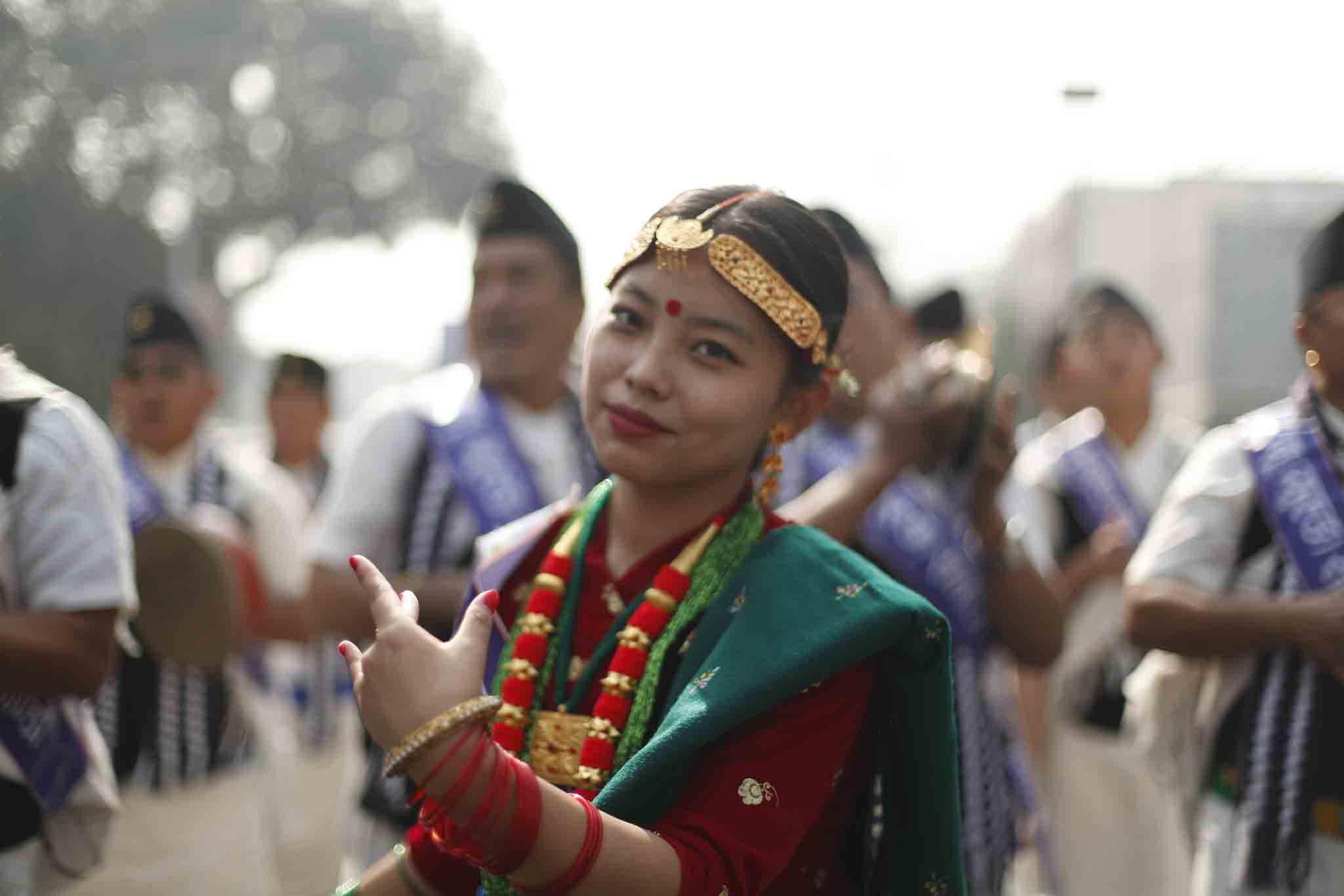 The Gurung community across the country is celebrating Tamu Lhosar with much fanfare on Friday.
It marks the start of a new year based on the lunar calendar, a dating system that's based on the monthly cycle of the moon's phases. Tamu means Gurung community while Lhosar means New Year.
The festival also relates to sun rays. On Poush 15, the sun first rises in Gurung-majority districts Lamjung, Gorkha, Tanahun, Syangja, Manang, Kaski, and Parbat.
A rally was organised in the capital to mark the Tamu Lhosar, a rally has been taken out in the capital on Friday with various tableaus. People from the Gurung community participated in the rally in traditional costumes.
The government has also declared a public holiday to mark the occasion.
Glimpses of Tamu Lhosar celebrations: