Football
FRIENDLY GAME
Spanish football team in Pokhara for friendlies
Polideportivo Cacereño play Gandaki XI tomorrow and Kathmandu XI on Thursday at the Pokhara Stadium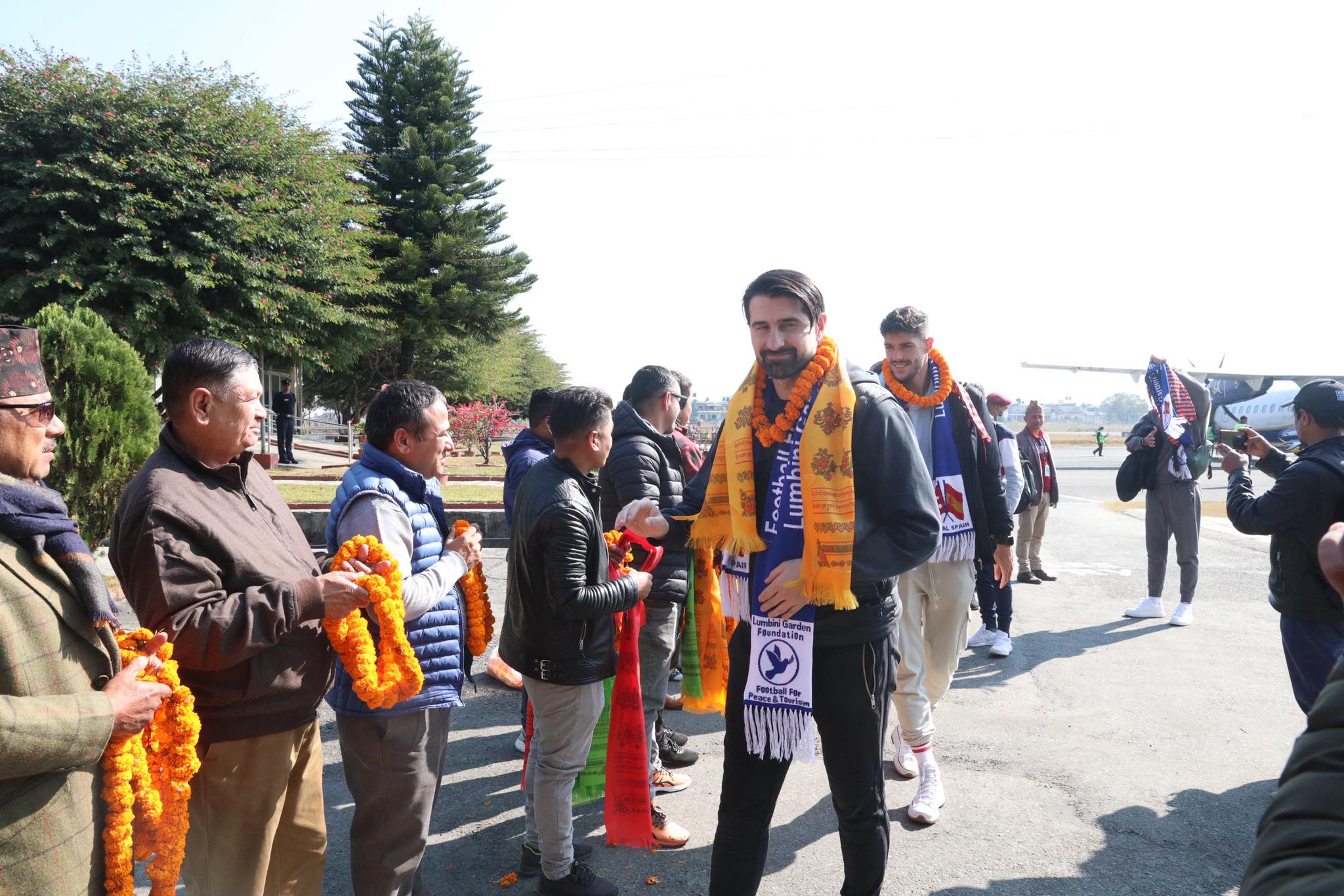 Spanish side Club Polideportivo Cacereño have reached Pokhara for two friendly games with Nepali teams in the lake city.
The Spanish side meet Gandaki XI on Wednesday and Kathmandu XI a day later at the Pokhara Stadium, according to the organisers Lumbini Garden Foundation.
The 50-member Spanish squad, which left Madrid on Monday, landed at the Tribhuvan International Airport on Tuesday morning. The team left for Pokhara directly from the TIA.
Kaski District Football Association President Ujwal Ranjit, Gandaki XI captain Gurung and coach Rajendra Tamang welcomed the visitors on their arrival at the Pokhara airport on Tuesday.
Gandaki XI and Kathmandu XI will be led by former Nepali national team captains Anil Gurung and Biraj Maharjan, respectively.
Cacereño are using the two games on the Nepal tour as a warm-up for their campaign in the upcoming knock-out tournament in Spain.
The Caceres-based outfit, which compete in the fourth tier of Spanish league, defeated Cordoba 3-0 in the opening round of the Copa del Rey last month to secure a high-profile meeting with Spanish giants Real Madrid in the round of 32 on January 4.