Culture
Pilgrims' Progress
Pilgrims flock to Janakpurdham marking holy month of Shrawan
Janakpurdham in southern Nepal too sees a surge in pilgrims marking the holy month of Shrawan .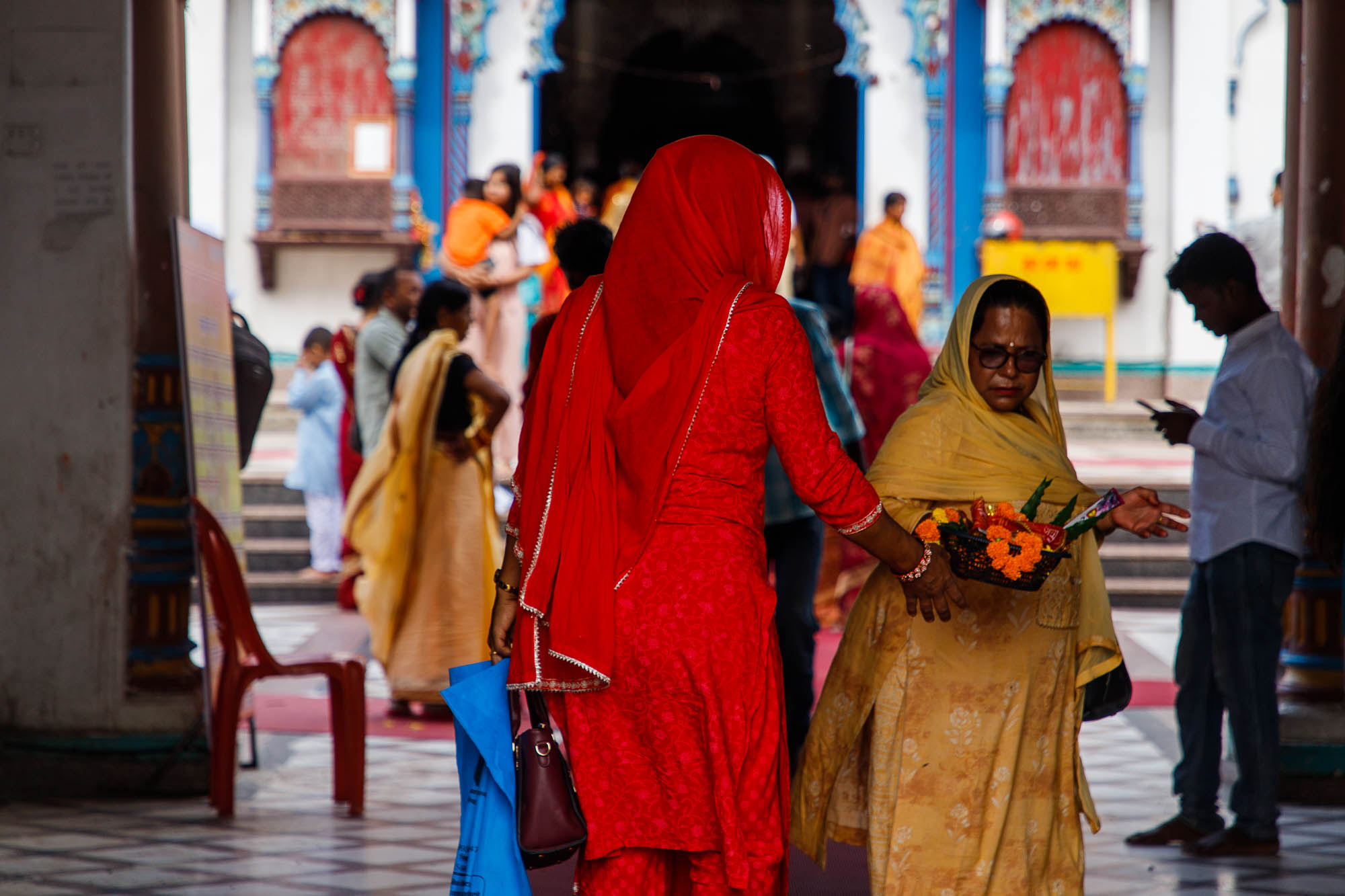 Hindu pilgrims from Nepal and India have started flocking to the famous Ram and Janaki temples situated in the heart of Janapurdham, a sub-metropolis in Madhesh Province in southern Nepal, which is famous for numerous Hindu temples and sacred ponds.
The inflow of pilgrims - and tourists alike - have gone up significantly after the start of the holy month of Shrawan (mid-July to mid-August) when devout Hindus walk barefoot and offer prayers to Lord Shiva and other deities – particularly on Mondays.
Janakpurdham is the ancient capital of Mithila ruled by King Janak, a highly-respected wise man. His daughter, Janaki, later named Sita, was married to Prince Rama from Ayodhya in India.
The ancient city is famous for its Ram and Janaki temples, reportedly built in 1911 by Queen Vrisha Bhanu of Tikamgarh in India. Because the temples were built at a cost of Rs 900,000 – or Nau Lakha – the temples are also called 'Nau Lakha Mandir' by local Hindus.
The main shrine of Ram Janaki Mandir - boasting nearly 70 temples - is famous for its unique architecture and character found nowhere else in the subcontinent. Because of its authentic and unique character, officials have taken steps to get it enlisted as a UNESCO World Heritage site.
But UNESCO has yet to decide on the proposal.
Janakpurdham's popularity got a sudden fillip after May 2018 when India's Hindu nationalist Prime Minister Narendra Modi began his Nepal trip from the ancient city, laying groundwork for a direct bus service connecting Janakpurdham with Ayodhya in India.
The ancient city is also famous for its sacred ponds named after characters and objects dating back to the Ramayana era. An evening Aarati in one of the ponds, Ganga Sagar, has started attracting pilgrims of late.

See some photos of Janakpurdham captured this weekend: (All photos: NepalMinute)