Volleyball
KAVA U-23
Nepali U-23 team leave for Int'l Men's Volleyball Championship
Nepal play Bangladesh in their opening match of the competition that also features Sri Lanka and Kyrgyzstan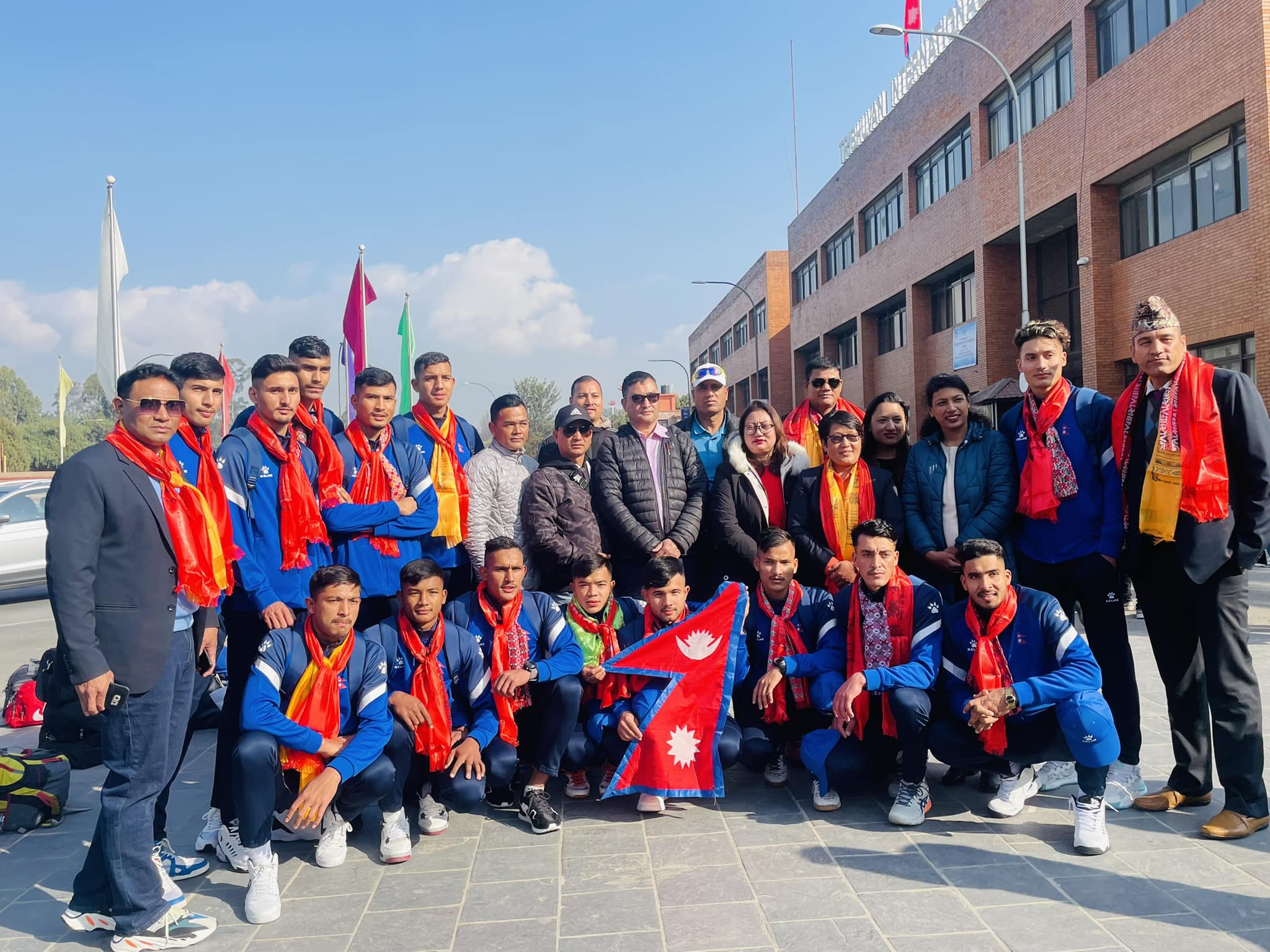 A Nepali volleyball team left for Bangladesh on Tuesday to participate in the U-23 International Men's Volleyball Championship.
The four-team competition takes place in the Bangladeshi capital Dhaka from December 22-26. Kyrgyzstan and Sri Lanka are other teams in the fray.
Nepal open their campaign with a match against hosts Bangladesh on Thursday. The team finishing first in the league will face the fourth-placed side in the first semi-final, with the other semi-final featuring second- and third-placed teams.
Nepal team, managed by head coach Jagdish Prasad Bhatta, play their second match against Sri Lanka on December 23, and meet Kyrgyzstan in their last outing the following day.
Nepali team
Dhiroj Basnet (Capt), Rabi KC, Santosh Khattri, Arjun Nepali, Rup Bahadur Gurau, Bishnu Basnet, Santosh Mahata, Safal BK, Manish Manandhar, Hemanta Malla, Dev Prakash Joshi, Samrat Bhandari, Gaurab Pandey and Bhim Raj Gurung.