Culture
GUTHI LAWS
Ministry sets up committee to draft Guthi Act
The absence of a Guthi has led to poor oversight of several of the old festivals and rituals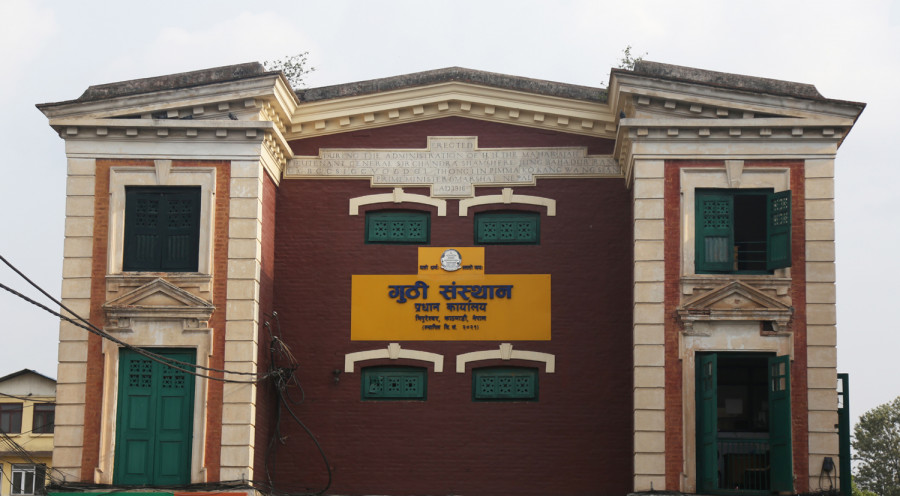 The Ministry of Land Management, Cooperatives and Poverty Alleviation has formed a committee to draft a law related to Guthi.
The ministry has set up a seven-member committee under the coordination of Padmaniddhi Soti, joint secretary at the ministry and head of the land management division.
According to the ministerial level decision, Guthi experts Chunda Bajracharya and Pavitra Bajracharya, Ministry of Law Branch Deputy Secretary Gunaraj Shrestha, Land Administration Branch Chief Deputy Secretary Kazi Bahadur Bista and Guthi Sansthan's Legal Officer Janak Pokharel have been appointed as members of the committee.
A committee was formed to draft a new Act following the Supreme Court ruling on January 24, 2008 repealed the Guthi Act. Having prepared the draft, the committee is preparing to finalise it and prepare a report this week to submit to the minister.
Several of the old festivals and rituals are not properly supervised due to a lack of Guthi. Even those having Guthis need reorganisation for improved performance. The topic is said to have been covered in the proposed draft.
The Guthi Sansthan has been unable to fill the vacant positions due to the absence of the Guthi Act. Forced to work with fewer than half of the authorised employees, the institution has struggled to complete tasks on time.
- RSS