Agriculture
PERPETUAL PROBLEM
Paddy farmers sit in queue overnight to sell their harvest
Hundreds of farmers have swarmed FMTCL depots in Kailali as the state-owned enterprise starts purchasing paddy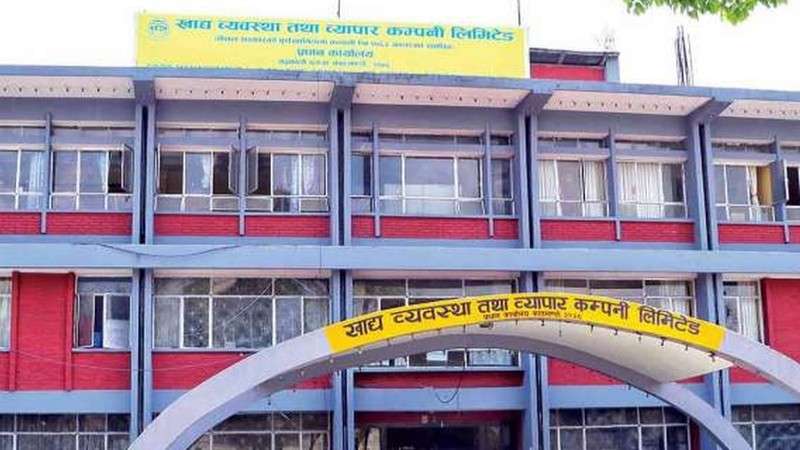 Paddy farmer Garbhu Choudhary of Suvarnapur, Janaki Rural Municipality-3 of Kailali, reached the Food Management and Trading Company Limited (FMTCL) godown on Tuesday morning to sell his harvest.
Garbhu reached the depot with his harvest from 16 bighas of land as the state-owned enterprise started purchasing paddy long after it fixed the minimum support price.

He stayed in the line overnight, waiting for his turn. But that did not come even on Wednesday. "I brought in the paddy on two bullock carts. The line is very long," he said, "It's very difficult to sell the harvest of Asoj."

Hikmat Bahadur Chaudhary of Janaki Rural Municipality-7 also faced the same ordeal. He had to wait outside the FMTCL depot for two nights to sell his harvest. He cultivated paddy in ​​12 bighas and 10 kattas, but had sold 10 quintals elsewhere. He said he sold rice cheaply to cover house expenses and purchase fertiliser for winter cultivation.

"We had to sell paddy at Rs2,400 per quintal in the market to cover the household expenses. I brought the rest of the rice to the FMTCL depot for sale," said Hikmat, who was waiting in a queue for his turn out in the cold, eating the food he had brought along from home.

Similarly, Ram Charan Chaudhary of Tikapur Municipality-1 reached Tikapur godown with his paddy stock on a tractor only on Wednesday.
There were 178 farmers ahead of him in the line. It would take at least three days before he could sell his paddy.

"We must stand in a long queue overnight under the open sky in this cold." Ram Charan "It would have been much easier had the authorities arranged forklifts at purchasing depots."

Surendra Chaudhary of Bhajani Municipality-8 could sell paddy only two days after reaching the depot located in Tikapur Municipality-7.

Farmers have swarmed the FMTCL depot since it started purchasing paddy. "We had to wait for food for two months. Even now, it is good to sell paddy", Chaudhary said. Farmers hoping to get two or four rupees more are now scrambling to sell their staple.

Harikumar Chaudhary of Bhajani Municipality-8 took his rice stock on a bullock cart to the depot but could not sell it. The FMTCL refused to buy his rice, saying grains had been dampened by flood during the rainy season.

Like Harikumar, many farmers returned home disappointed after the FMTCL refused to purchase paddy, citing poor grain quality.
The FMTCL has been buying fresh thick paddy free from dampness, straw pieces, and husks from five areas in the district: FMTCL branch at Ward 1, Satti of Ward 7, Mohanpur godown of Dhangadhi Sub-Metropolitan City, Bhajani Municipality and Joshipur Rural Municipality.
The FMTCL has fixed the minimum price of coarse rice at Rs2,967 per quintal and medium rice at Rs 3,128 per quintal.
Even though the support price of paddy was fixed in October, the procurement process started more than two months later due to bureaucratic red tape.
Ingela Basnet, head of the FMTCL Far West Office, said the central office had permitted them to purchase 40,000 quintals of paddy in Kailali this year.