Football
FOOTBALL FEVER
Mayor Balen leads his team to football field (Photo Gallery)
The metro chief, who has led his team on many a demolition drive across the city, was on a receiving end in the match as his team lost by a tennis-like score of 6-1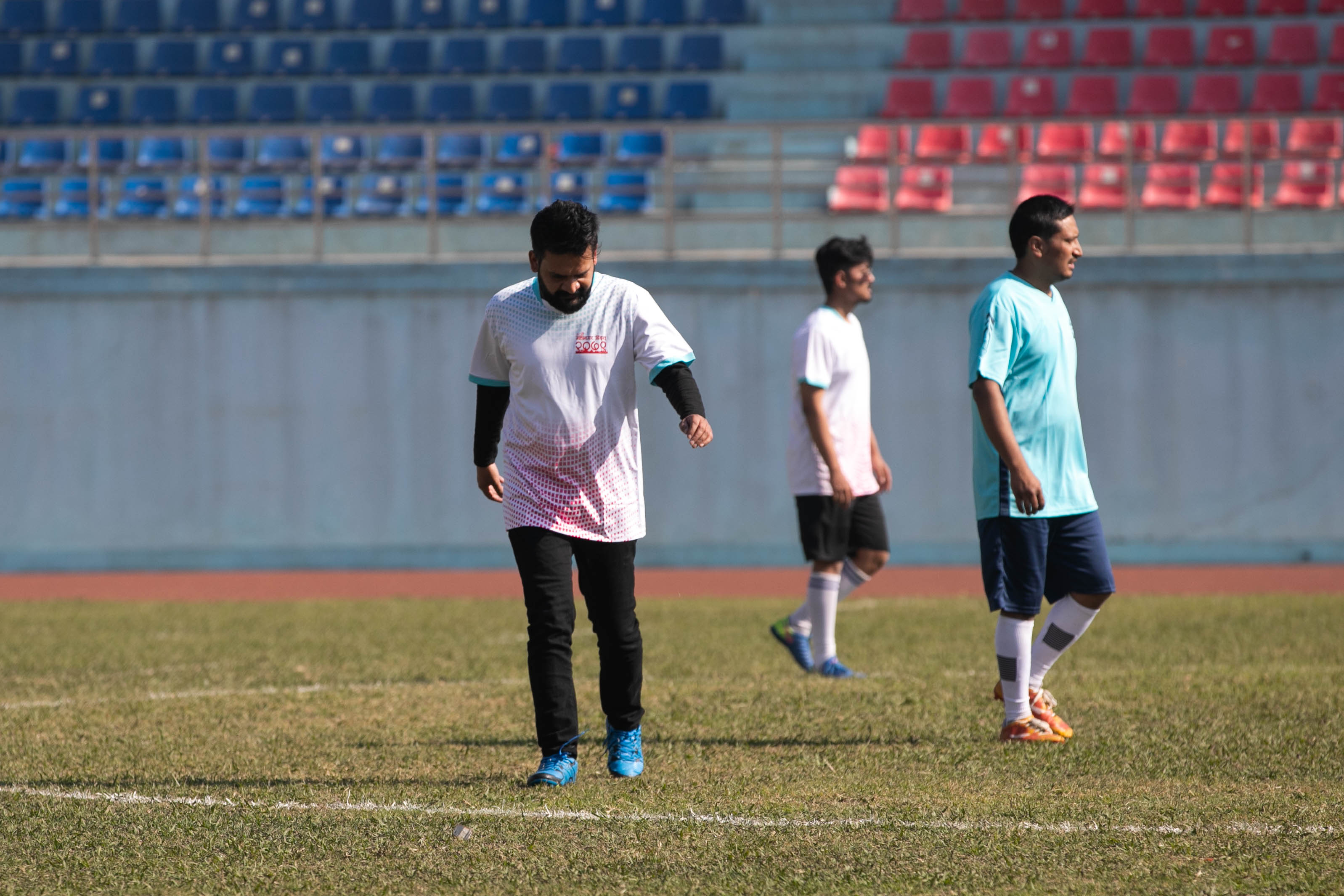 As the World Cup is nearing its December 18 climax, everyone seems to be gripped by football fever. Officials and staff of the Kathmandu Metropolitan City were no exception.
They decided to mark the metropolis' 28th anniversary by organising a friendly football match between Mayor XI and Chief Administrative Officer (CAO) XI at Dashrath Stadium on Monday.
Mayor Balen Shah, who is often seen in a jacket and formal trousers while leading his team on working days, switched that to a sporty look for the match.
Balen, in a white half-shirt over a black full-sleeve, and black trousers with a pair of blue football cleats, led Mayor XI to the field against CAO XI in a light blue shirt and black shorts.
The metro chief, who has led his team on many a demolition drive across the city, was on a receiving end this time around, though. The tennis-like score of 6-1 in favour of CAO XI might have left many spectators in the stands wondering if they were witnessing a game of football.
Also on hand was Deputy Mayor Sunita Dangol who cheered on Mayor XI. But that could not inspire Mayor XI as the CAO XI showed more industry on the field to complete a convincing win.
Glimpses from football friendly: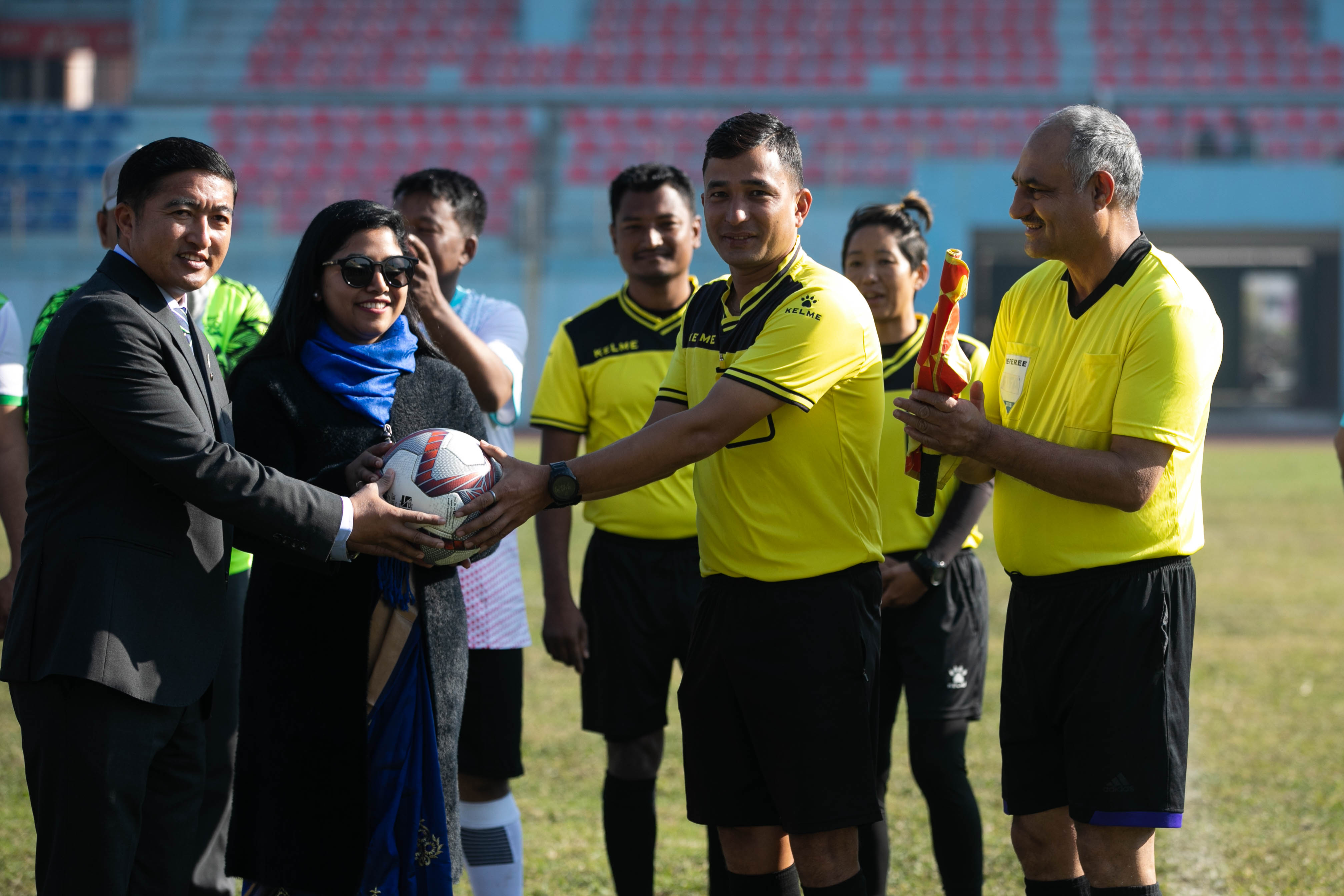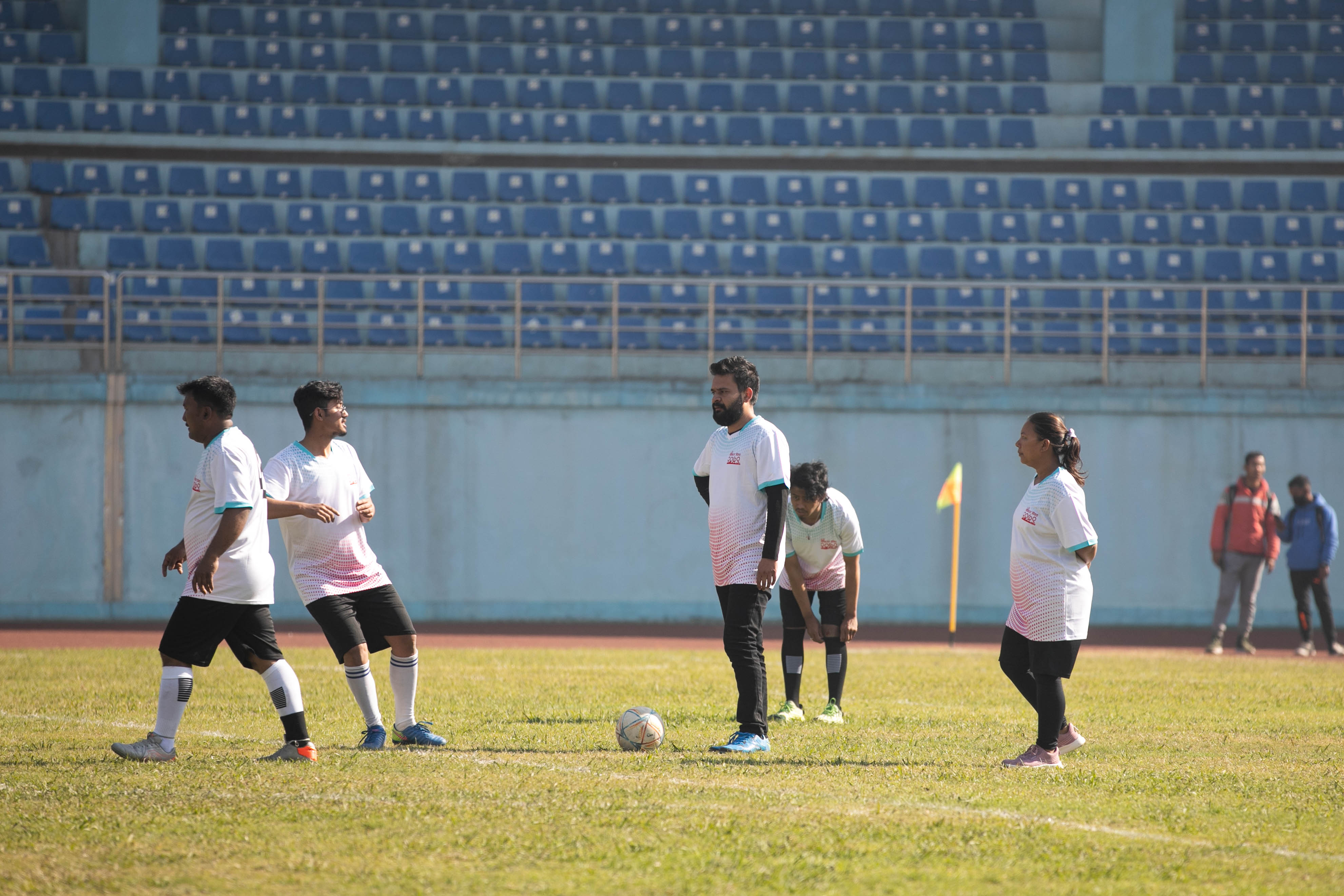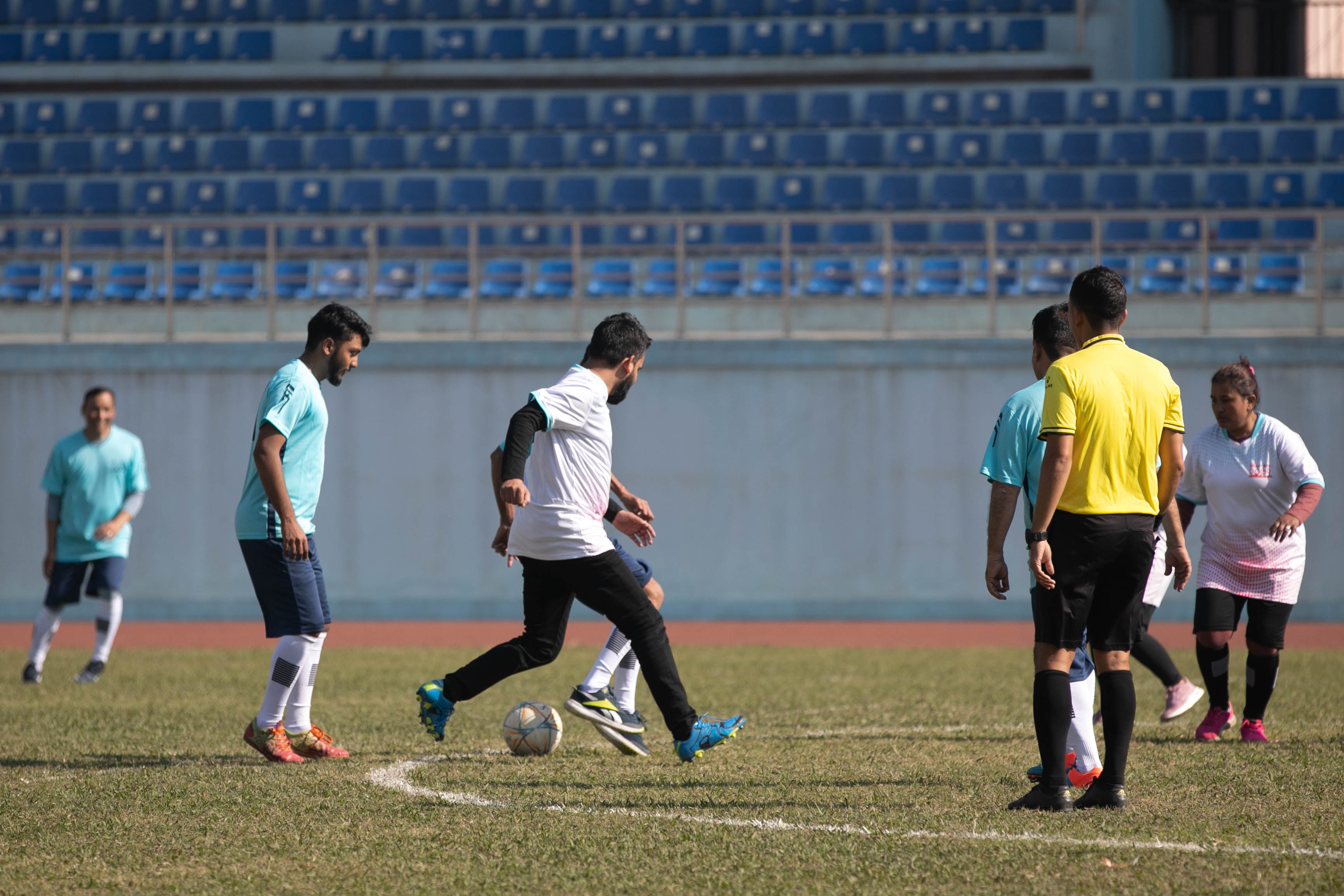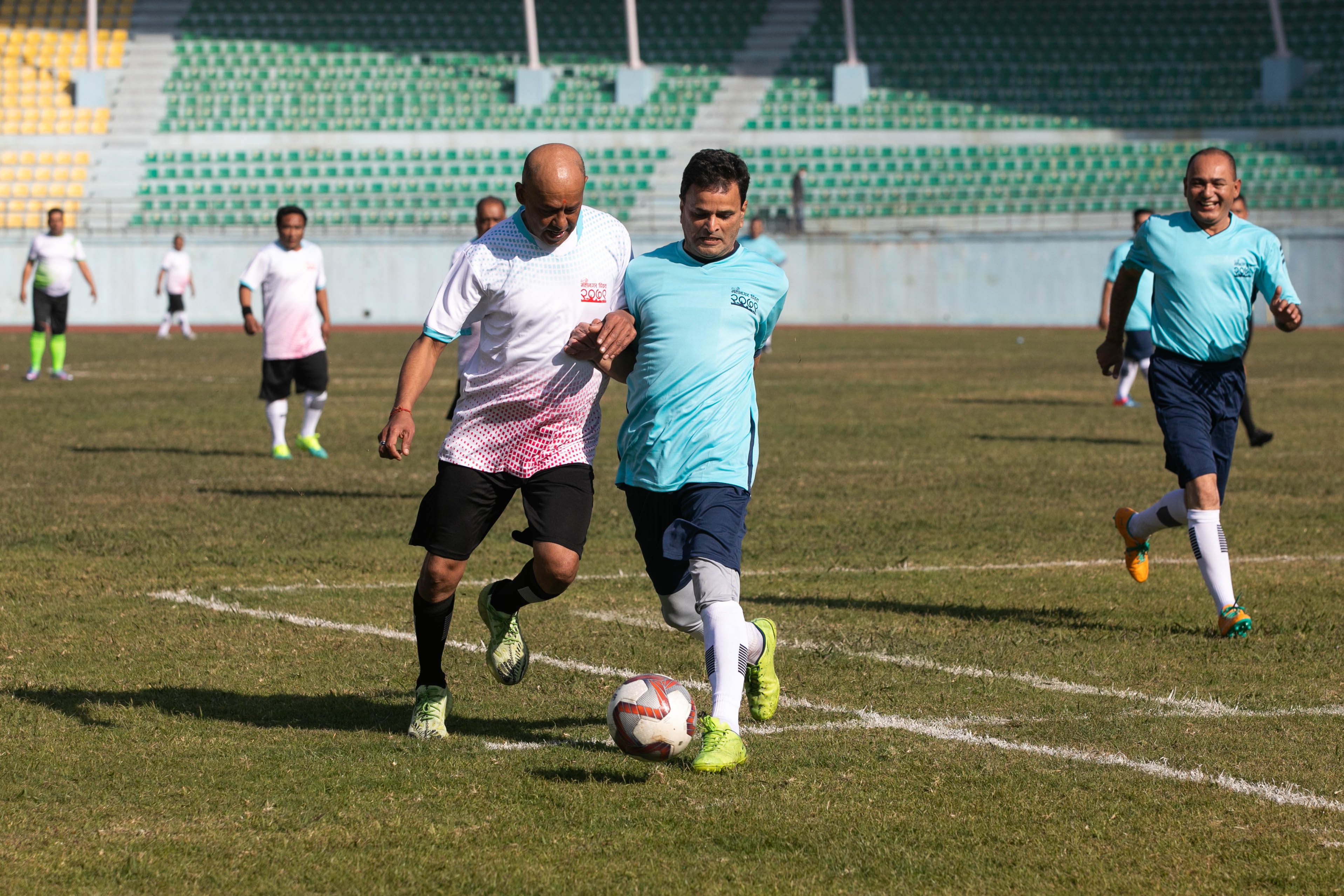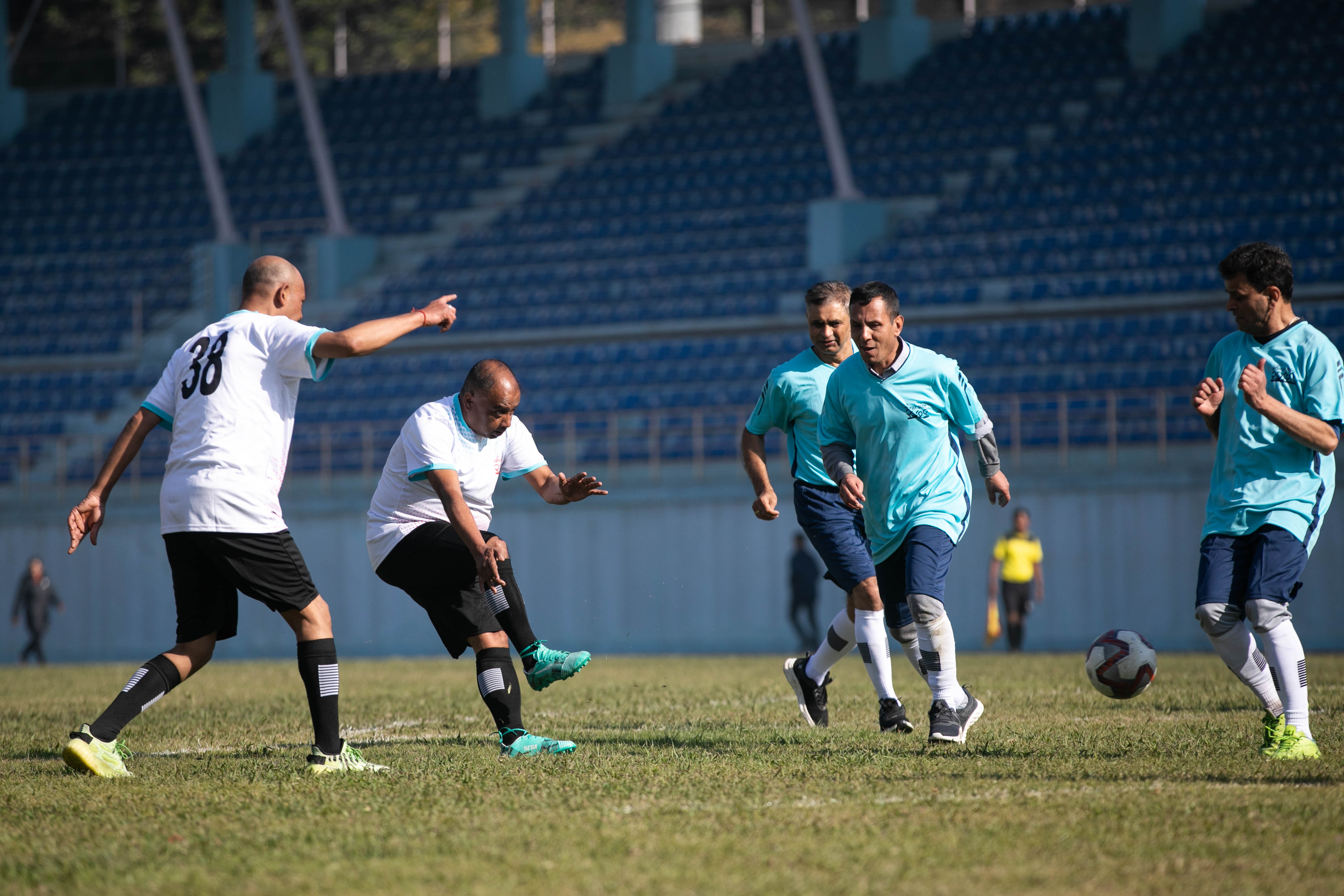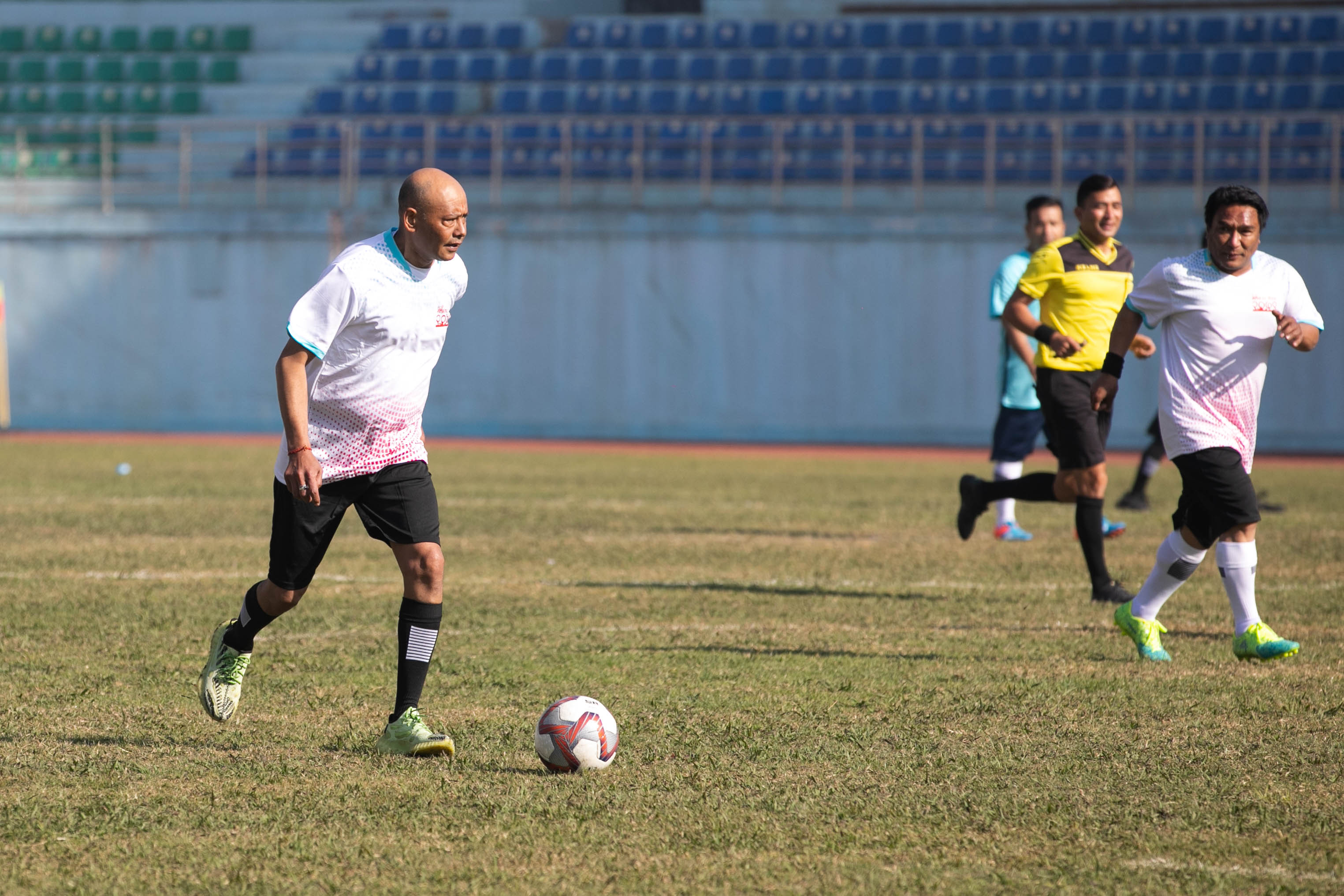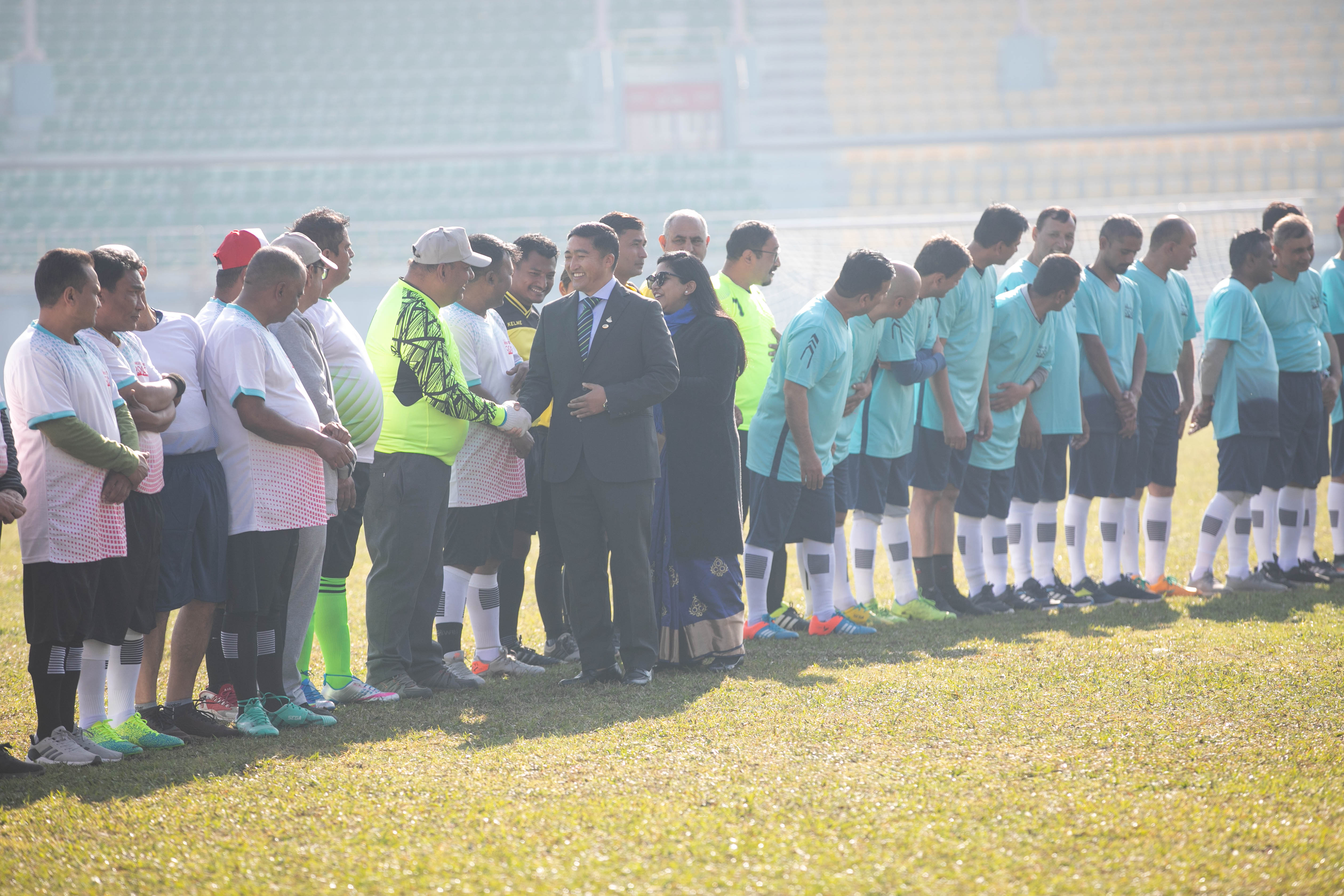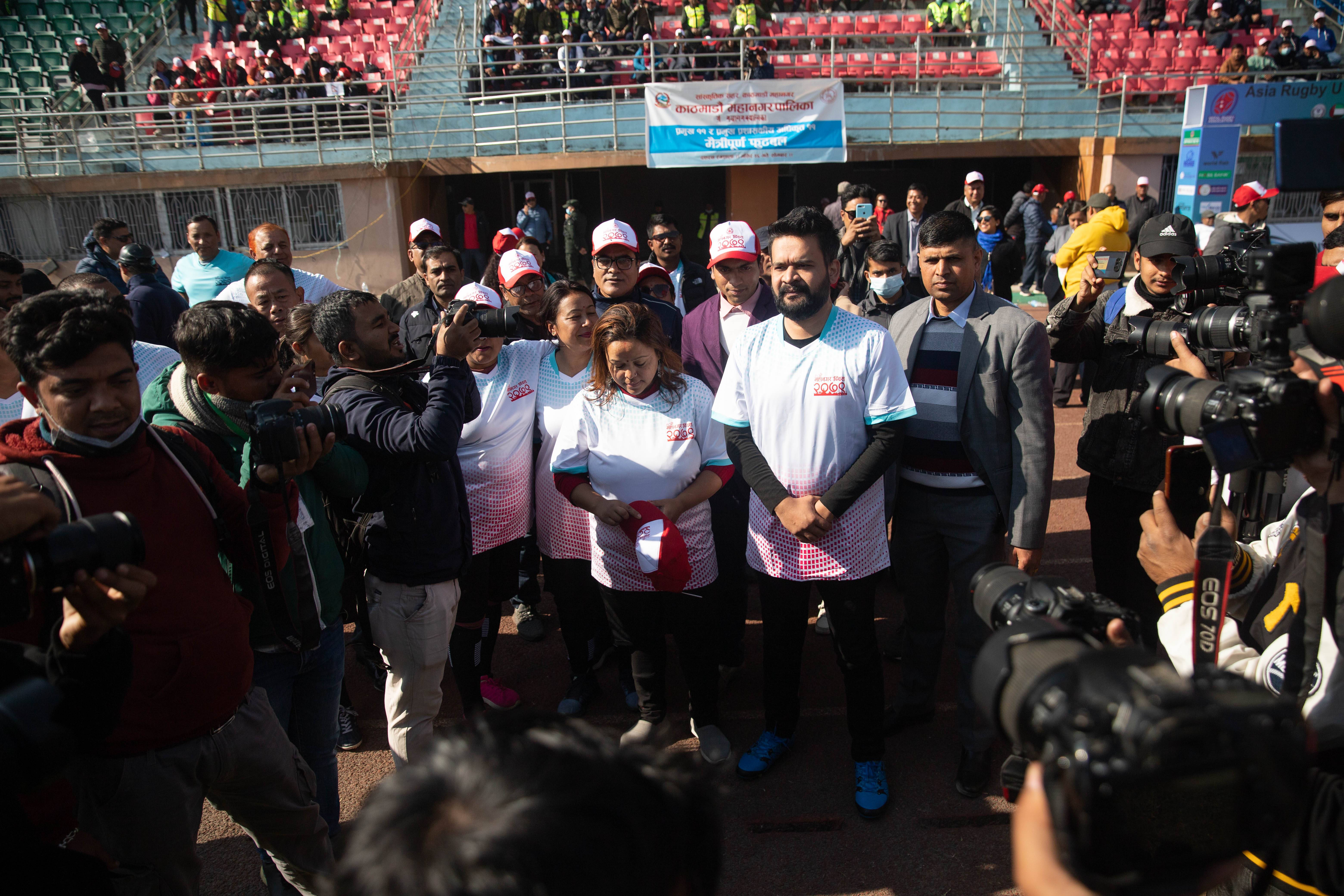 All photos: NepalMinute