Culture
UDHAULI
Sakela Udhauli sweeps through Kirant-Rai settlements
The playing of the Dholjhyamta drums and cymbals can be heard resonating in the Kirant villages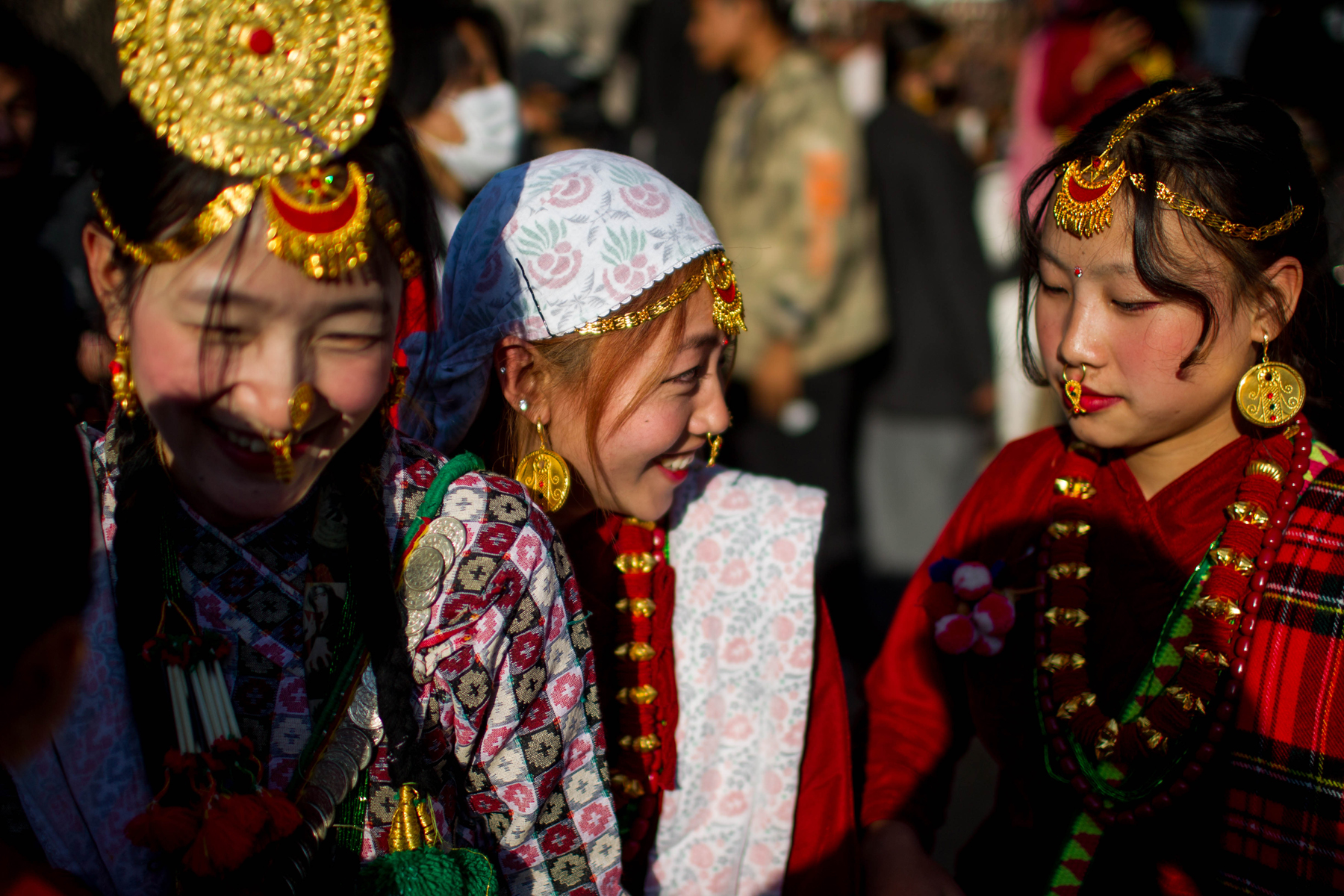 The Sakela Udhauli festival spirit is sweeping the Kirant communities in the country's east. The Kirant community's main celebration is celebrated for 15 days with dance and singing beginning on the full moon day in the lunar month of Mangsir.
Throughout this period, the playing of the Dholjhyamta drums and cymbals can be heard resonating in the Kirant villages. Revellers can be seen dancing to the pulsating drum beats and cymbals, along with traditional movements. This year's celebration began on Thursday with fanfare and related ceremonies.
The Sakela Udhauli festival is celebrated in the eastern hilly districts of Khotang, Bhojpur, and Udayapur, as well as cities such as Dharan, Itahari, Gaighat, Katari, Morang, and the federal capital Kathmandu, according to Param Rai, President of the Kirant Rai Yayokhkha Katari town committee.
The primary event is a performance by participants who create a circle in front of the Sakela temple. The heavenly and the human, as well as myth and reality, are believed to be mirrored in the performance, which is a fusion of art and work in a celebration of life.
During Udhauli, the Kirants honour their ancestors and deities in order to teach us about civilisation. "Sakela is an artistic performance." It symbolises the Kirat indigenous people's history, culture, civilisation, identity, and philosophical life. It is carried out in several sillis (steps). "These sillis are imitations of the forefathers' chores," said Shuvaraj Rai, a Kirant cultural specialist. The Kirants are animists who worship nature, and this celebration honours the human-nature link.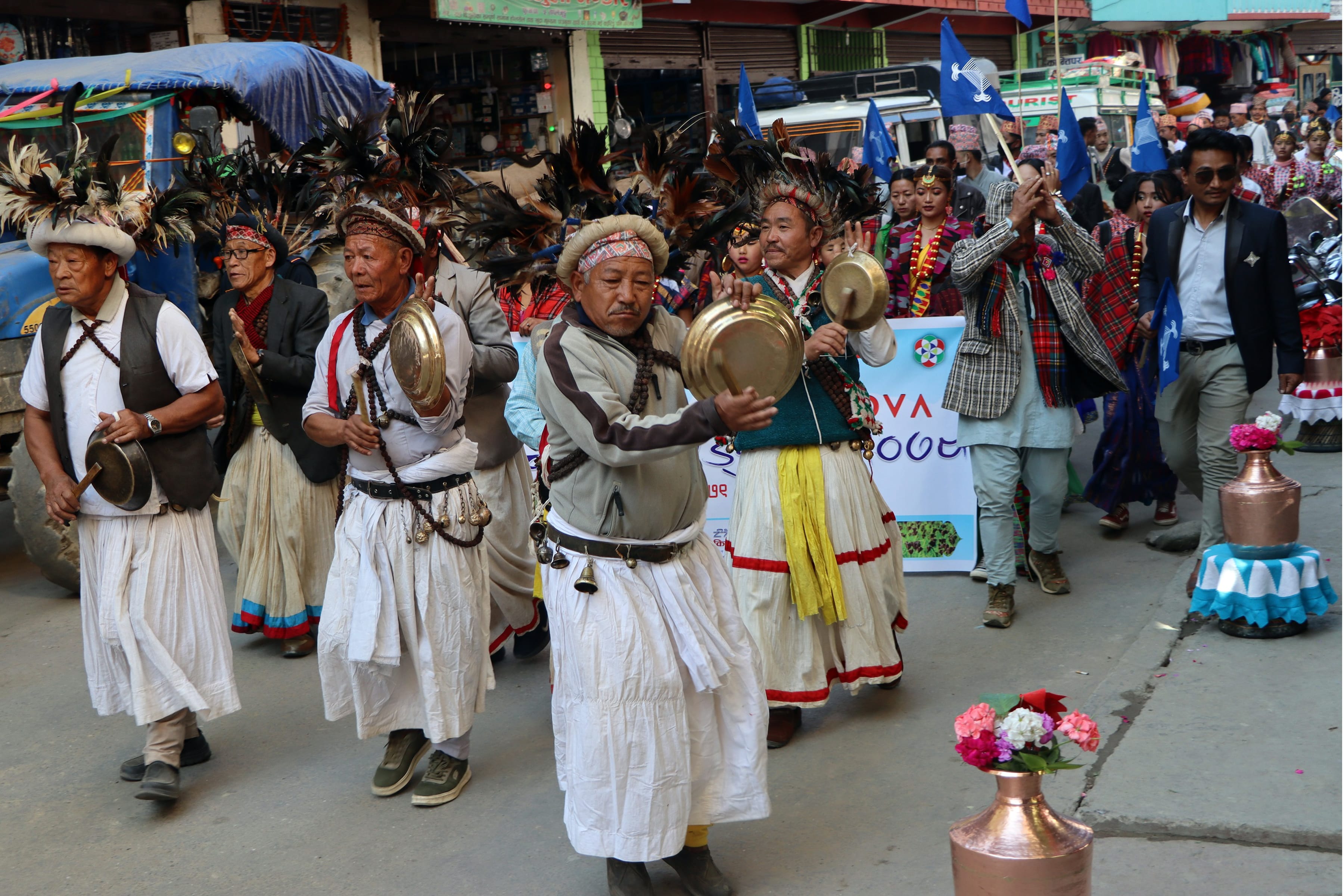 The dancers imitate tasks such as felling trees, ploughing fields, spreading seeds, and gathering crops. Sakela implies admiration for the stream that irrigates the land. Because our forefathers were agrarians, they conducted Sakela twice a year to express their thanks. The first event is Ubhauli, which takes place in April.
"During Ubhauli, we worship the motherland and the universe to safeguard the crops from calamities, and in December, we worship our forefathers to teach us civilisation," Prof Kumar Singh Rai explained.
The participants emulate the motions of birds, animals, nature, and their Kirant ancestors' work.
- RSS