Corporate News
Easy loan
Nabil Bank launches foneLoan to issue loan 'here and now' 
Needy customers can borrow cash up to Rs200,000; service targets women and youths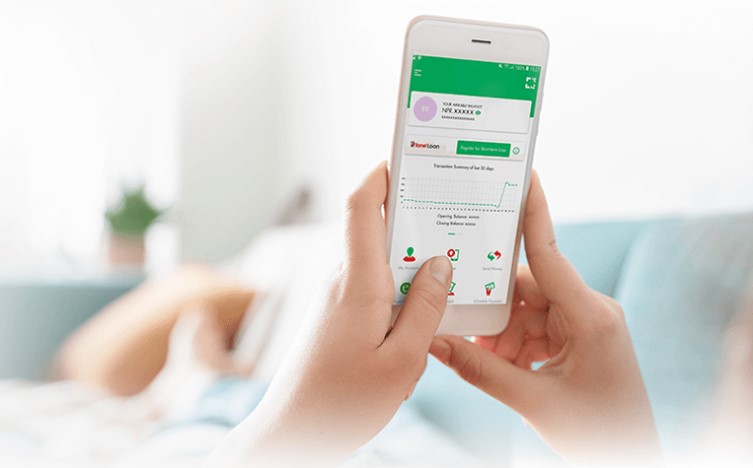 Are you a Nabil Bank account holder and listed with the bank as a QR code merchant? And, do you need cash worth six digits the next moment?

That's no problem, according to Narayan Bhattarai, a cosmetics shop owner from, Devinagar Butwal, "Nabil, one of Nepal's most innovative commercial banks, offers a hassle-free solution within minutes."

The 30-year-old needed Rs50,000 urgently around mid-October. But there was no one to help him out. "I had heard of foneLoan, a loan service offered by Nabil Bank," Bhattarai said. "I applied for the loan through Nabil Smartbank, which is Nabil's mobile banking app."

To his surprise, he got Rs50,000 transferred into his account within a few minutes. "No one needs to panic if they are in cash emergencies. They can just turn to foneLoan and they get what they want within minutes."

Nabil Bank launched this lending facility in August 2022 in collaboration with the United Nations Capital Development Fund to facilitate small and medium enterprises run by women and youths.
Bhattarai said: "The loan is beneficial to those who need money for a short term. You don't need to run around asking your friends or relatives, who will hardly oblige anyway."

To meet the needs of such entrepreneurs Nabil Bank has started giving the foneLoan service. The service is the first of its kind in Nepal.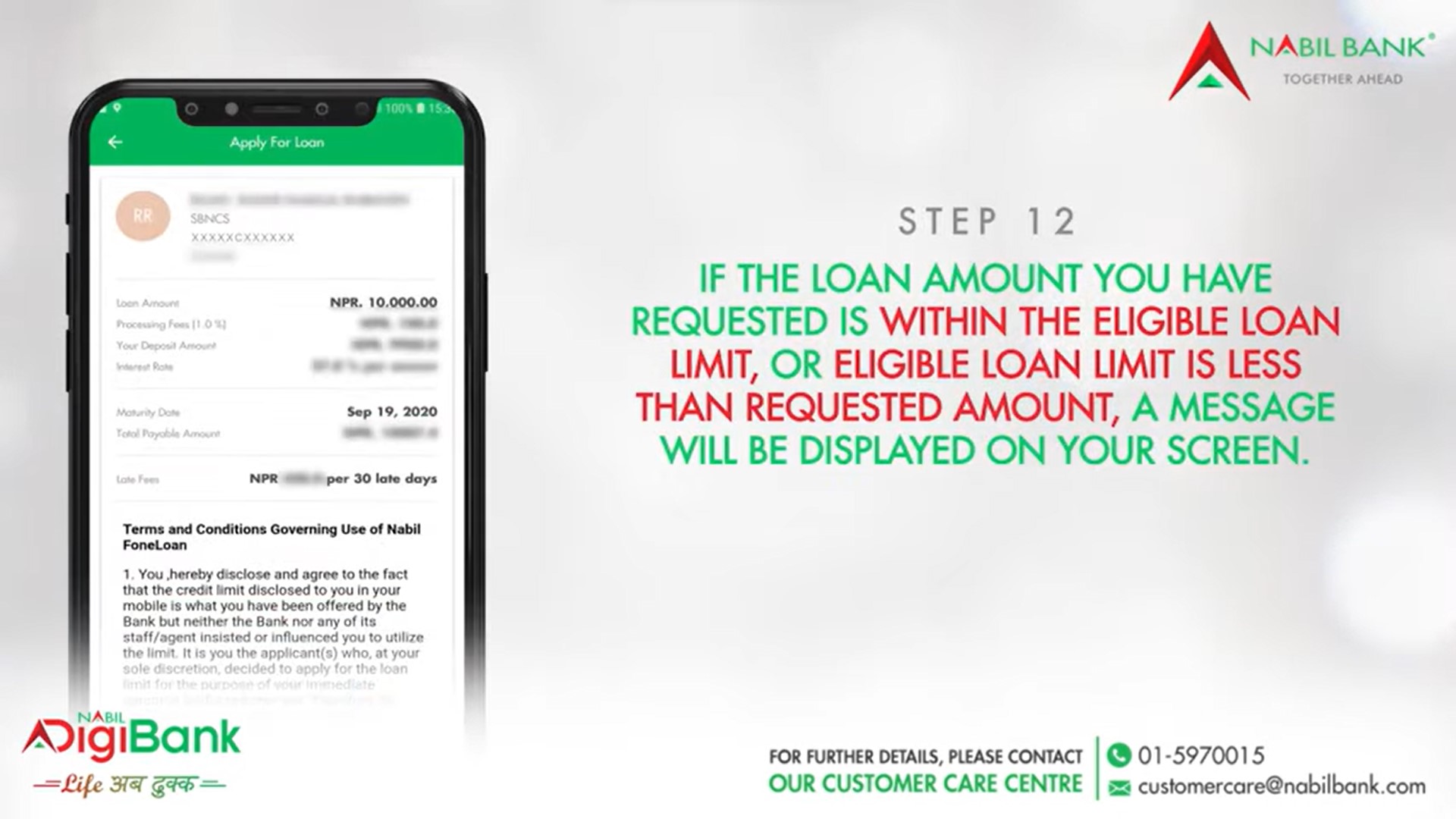 FoneLoan enables you to get a loan from your smartphone on the go.
"FoneLoan is an innovative digital lending service that provides small short-term loans through Nabil Smartbank — Nabil bank's mobile banking app, Chief Executive Officer Gyanendra Prasad Dhungana said. "The bank provides a loan that starts from Rs500 to Rs200,000."

Dhungana added: "FoneLoan enables you to get a loan from your smartphone on the go. It helps people to get loans from the bank's mobile banking app without mortgaging any collateral, or a bank visit or paper works for that matter."
Potential borrowers
Those who are listed with the bank as QR merchants are eligible for the loan, which allows a payback period of up to one year. The eligible QR merchants, who have applied for the loan receive notification of the approved loan amount through the mobile app, practically in no time.
Those who need the loan need to have active savings accounts with the bank with regular transactions. Also, the applicant must be a registered user of the bank's mobile app. The amount of the loan is determined automatically by an analytical study of the customer's banking transaction history.

The prospective client should have conducted a minimum of digital transactions worth Rs10,000 within the past six months or must have at least one transaction every two weeks or so.
Dhungana said: "There is no requirement of any collateral. Anyone can apply for small loans amounts up to Rs200,000. While Nabil Bank offers a payback period of up to one year, borrowers can clear the loan in advance. They won't have to pay a dime extra for paying in advance, before the timeline."

Dipak Kumar Shrestha, one of the businessmen in Nepal who imports shoes, bags and other ladies' items got a loan of Rs92,000 instantly when he needed it. He said: "This is an easy method to get an instant loan. But the loan amount is a bit too small. If the bank would raise the loan amount to Rs500,000 and also increase the payback period it would be helpful for the merchants to run their business."

Dhungana added: "After the onset of coronavirus in the first quarter of 2020, people started shifting to digital transactions. This year, Nabil bank came up with a solution giving much-needed instant cash to small investors. Part of the reason was also to leap in the direction of digitalised economy."
Benefits
The scheme makes transactions easy. It helps in meeting an instant demand for money for the merchants. This is time-saving, saves paper and is hassle-free.

The CEO said: "There are multiple benefits to the customers and clients of Nabil bank who apply for quick foneLoans – the entire lending process happens through mobile banking. The customer does not need to visit the bank. There is no paperwork and no hassle of the conventional credit application process. All process of a loan application, approval and disbursement is done instantly within a few minutes."

Customers looking to clear their FoneLoan payments early also have the option of prepaying their FoneLoan directly from their apps. The bank takes no prepayment and allows instant clearance of loans provided that the customers have adequate funds in their accounts.

The bank has targeted women and youth to benefit from the service. Dhungana added: "This is to empower women. There are a lot of women running businesses in villages and they need cash to start or to scale up the business. This service will be beneficial for them. It will encourage them to use digital banking and expand their business. This product aims to reach a larger population. Also, the objective behind this service is helping in digitalisation of banking transactions."