Agriculture
Restoration
Restoration of Siddi canal brings cheer to Bahundangi folks
The canal water has been used to irrigate 1,700 hectares of land in Mechinagar 1,2,3 and 4 wards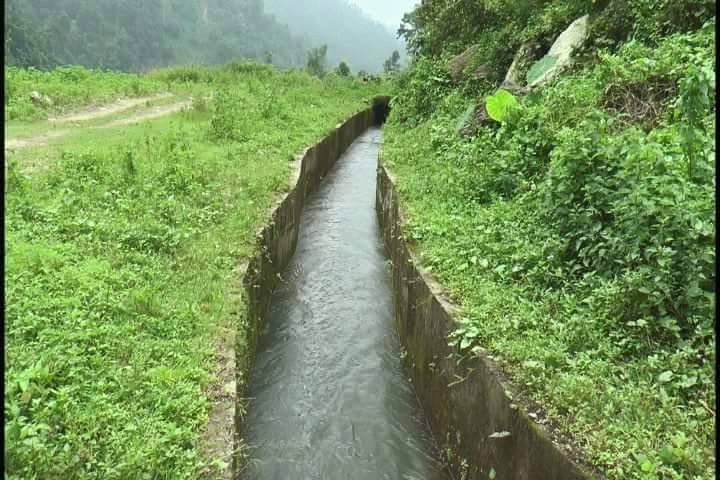 Folks of four wards of Mechinagar Municipality in Jhapa have turned cheerful when water started flowing through the Siddi canal after a long time.
A landslide, triggered by torrential rains, had buried the source and other sections of the canal last year.
The canal, which was buried in a landslide a year ago, was brought back into operation on the initiative of the Irrigation Division Office and Siddi Canal Irrigation Water Users' Committee.
Bahundangi farmers' happiness knew no bounds as they got to channel water from the canal to irrigate their farmland.
The canal water has been used to irrigate 1,700 hectares of land in Mechinagar 1,2,3 and 4 wards. The canal starts from the bottom of Ambe ridge located in Rong Rural Municipality-6 of Ilam.
The canal has always been at risk since its source ordinates in a tough geographical location of the mountainous area, said committee Chair Nilakantha Tiwari.
With RSS inputs