Corporate News
Laxmi Intercontinental, Nabil Bank ink deal to extend easy credit facility for Hyundai cars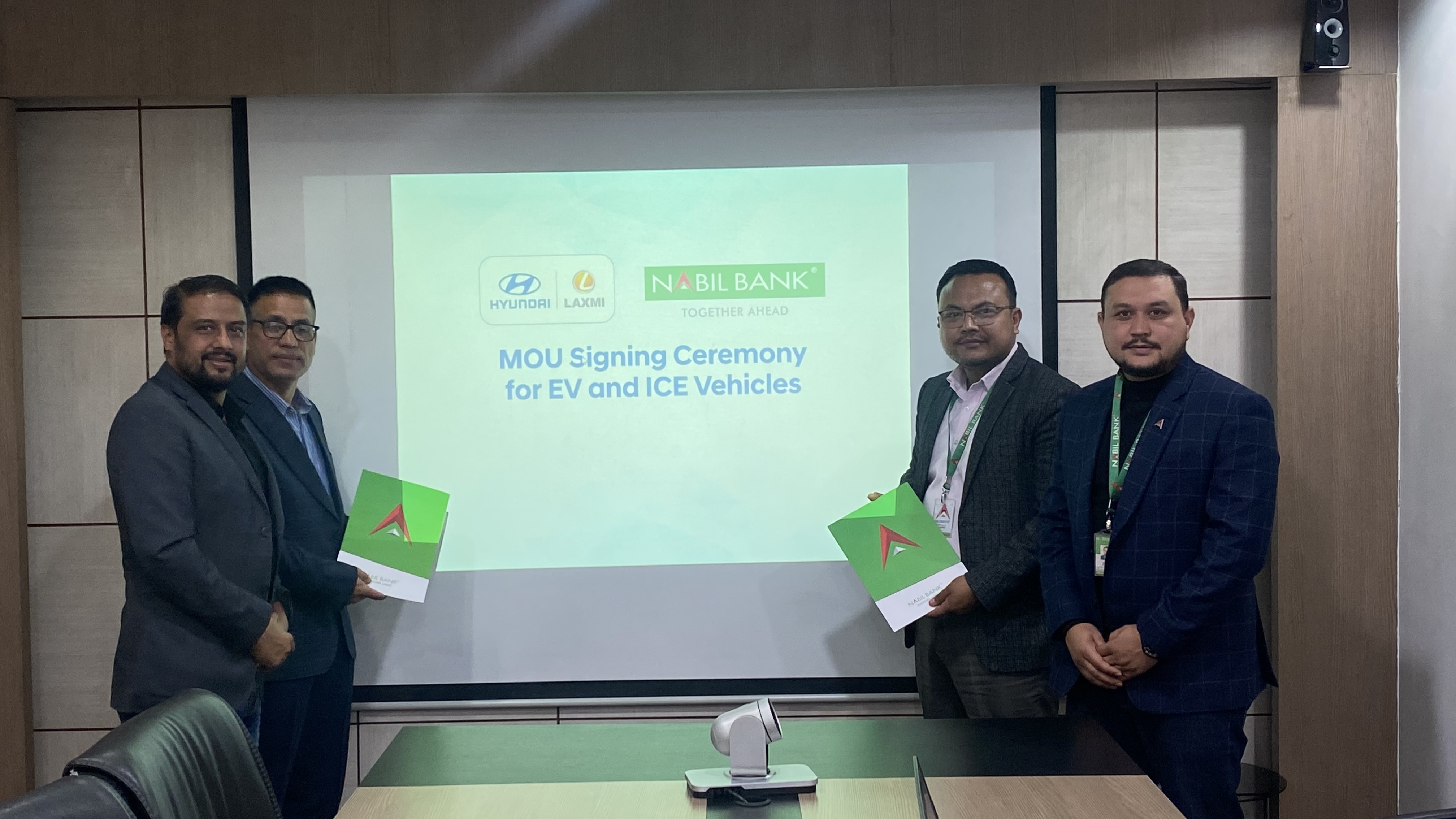 Laxmi Intercontinental, the sole authorised distributor of Hyundai vehicles in Nepal, has signed an agreement with Nabil Bank Limited to expand financing options for its Electric Vehicles (EVs) and Internal Combustion Engines (ICEs) vehicles.
Sujit Kumar Shakya, senior deputy CEO of Nabil Bank, and Indra Prasad Sapkota, general manager of Laxmi Intercontinental, signed the memorandum of understanding.
The deal means customers can now finance their Hyundai vehicle, EV, or ICE through Nabil Bank at a 12.99 per cent interest rate, the company said in a statement. Once the bank has verified all of the required documents, the loan will be approved in three working days with a seven-year term.
The loan financing percentage for EVs is 80 per cent in the case of individuals and 70 per cent for firms. Likewise, for ICE vehicles up to 50 per cent financing in the case of individuals and 70per cent for firms.
"Customers can take advantage of this offer by visiting any Nabil Bank branch or any of Hyundai's 17 showrooms across the country. Customers can easily obtain their preferred vehicle with this agreement," the statement said.
The company aims to make vehicle ownership simpler for everyone with the help of this MOU with one of Nepal's largest banks.