Crime
Police bust a 10-person gang involved in house robbery
The assailants were arrested from Dolakha and different parts of Kathmandu valley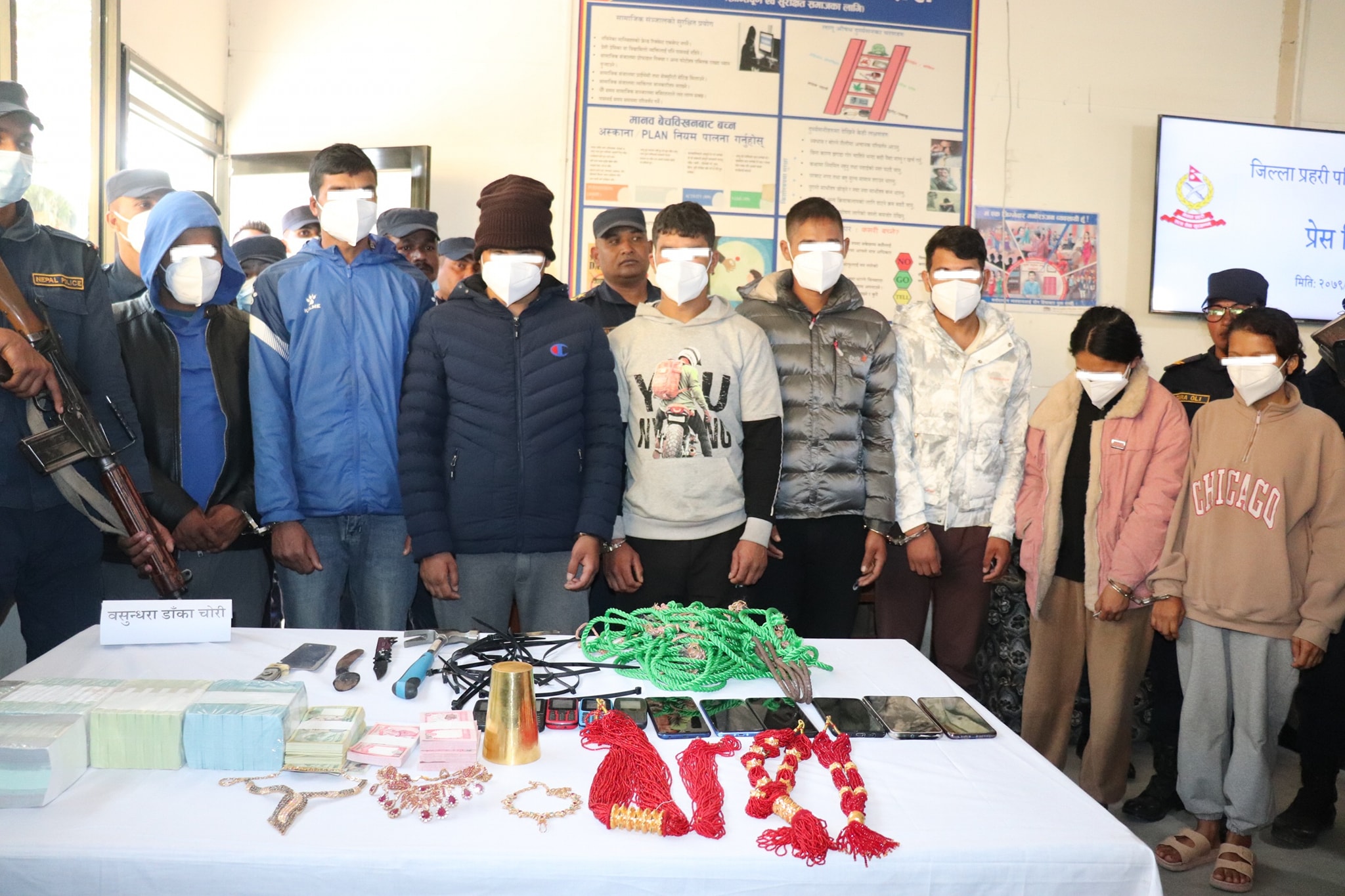 Nepal Police have arrested all members of a gang in connection with a house robbery in Kathmandu. The incident saw the gang members brutally attack members of the affected family before assailants made off with cash and jewellery.
According to Kathmandu District Police Rang, on November 14, the armed gang members went to the house of Madhur Bikram Khanal in Bashundhara and took his wife, along with the other family members, hostage inside the house before fleeing with the cash and jewellery.
"They hit the Khanal's family members with sharp weapons like hammers and rods seriously injuring them and took the valuable items like cash, gold, and diamonds with them," police said.
Days later, a police team dispatched from the District Police Rang Kathmandu and Metropolitan Police Circle, Maharajgunj, arrested them from Dolakha and different parts of the Kathmandu valley.
Those arrested are Bishal Shahi, 20, of Humla; Tilak Bahadur Shahi, 24, Dhan Bahadur Shahi, 29, Parwa Raj Singh, 32, Ganga Bahadur Shahi, 23, Netra Bahadur Shahi, 26, and Pancha Bahadur Singh, 27, of Kalikot; Suwarna Magar, 24, of Ramechhap; and Kabita Budha, 19, Dipika Malla Shahi, 21, of Surkhet.
Police said further investigation is being conducted under the Criminal Code, section 20 of 2074 after obtaining 10 days' remand from Kathmandu District Court.