Crime
Robbery
Police arrest gang members involved in gold robbery
The gang members had robbed the jewellery factory in Naradevi on November 15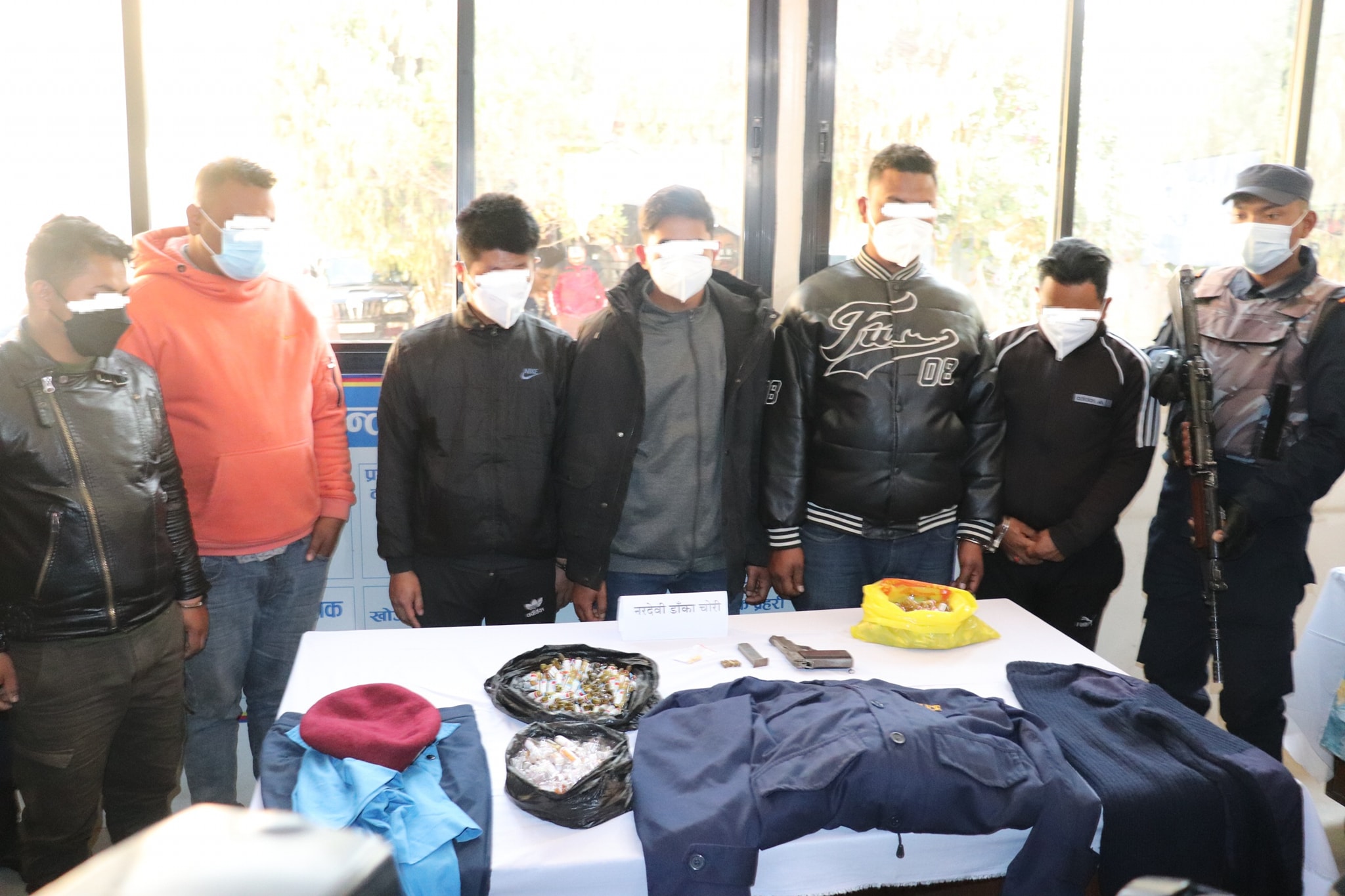 Police have arrested six members of a gang involved in disguising themselves as police officials and robbing gold from a jewellery factory in the heart of Kathmandu.
On November 15, the arrestees took control of the staff working in the jewellery factory located at KMC-18 Nardevi and robbed them of gold.
Those arrested are Suman Rai, 26, and Debiraj Rai, 27, of Dhankuta; and Kumar Bishwokarma, 30, Beg Bahadur BK, 40, and Manila Tamang, 38, of Dhading.
Police have seized one gun, four rounds of 7.62 mm bullets, 26 grams of melted gold, two pulsar motorcycles, and a pair of police uniforms from their possession. Also seized are 197 ampoules of Phenergan, Diazepam, and Nufin.
According to Kathmandu District Police Range, the gang members robbed the staff of gold saying that the factory does not have bills to prove that the gold had been purchased.
"While robbing the factory, one person was dressed up as a police officer and others were in civil dress," police said.
Further investigation into the robbery is going on under section 20 of the Criminal Code, 2074.