Corporate News
IRD honours Nabil Bank for highest tax contribution
The bank has paid Rs2.79 billion in taxes to the government in the fiscal year 2077/78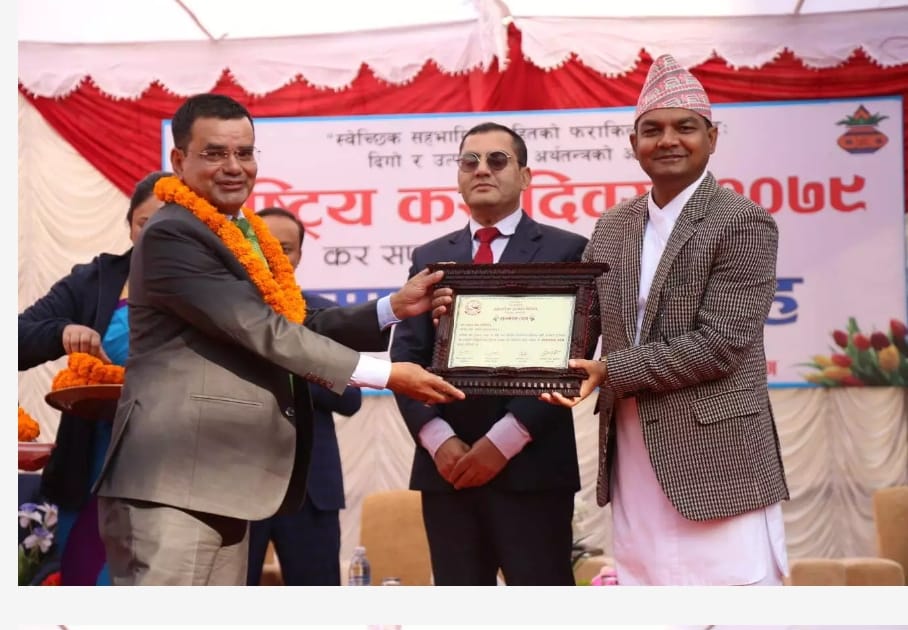 The Inland Revenue Department (IRD) Nepal has honoured Nabil Bank for being the highest taxpayer among banks and financial institutions in 2077/78.
According to a press statement, the Chief Executive Officer of Nabil Bank, Gyanendra Prasad Dhungana, had accepted the letter of honor by the IRD.
The Bank had paid the government Rs2.79 billion in taxes in the fiscal year 2077/78. This is the seventh time in the past 10 years that Nabil Bank has been honoured for its contribution.
Stating that Nabil is in the leading position in every way, CEO Dhungana said that he was happy to contribute to the growth and development of the state by filing the most taxes among the financial institutions.
"The Bank has paid Rs18.38 billion in taxes to the state from 2077-78. The amount is 1.32 times the total capital of the Bank at that time," the statement read. "The bank has so far distributed Rs14.45 billion in cash dividends and bonus shares worth Rs18.8 billion to its investors."