Culture
Bala Chaturdashi
Bala Chaturdashi observed at Pashupati Kshetra (Photo Gallery)
Pashupati Kshetra and other Hindu temples see throngs of Hindu devotees during Bala Chaturdashi festival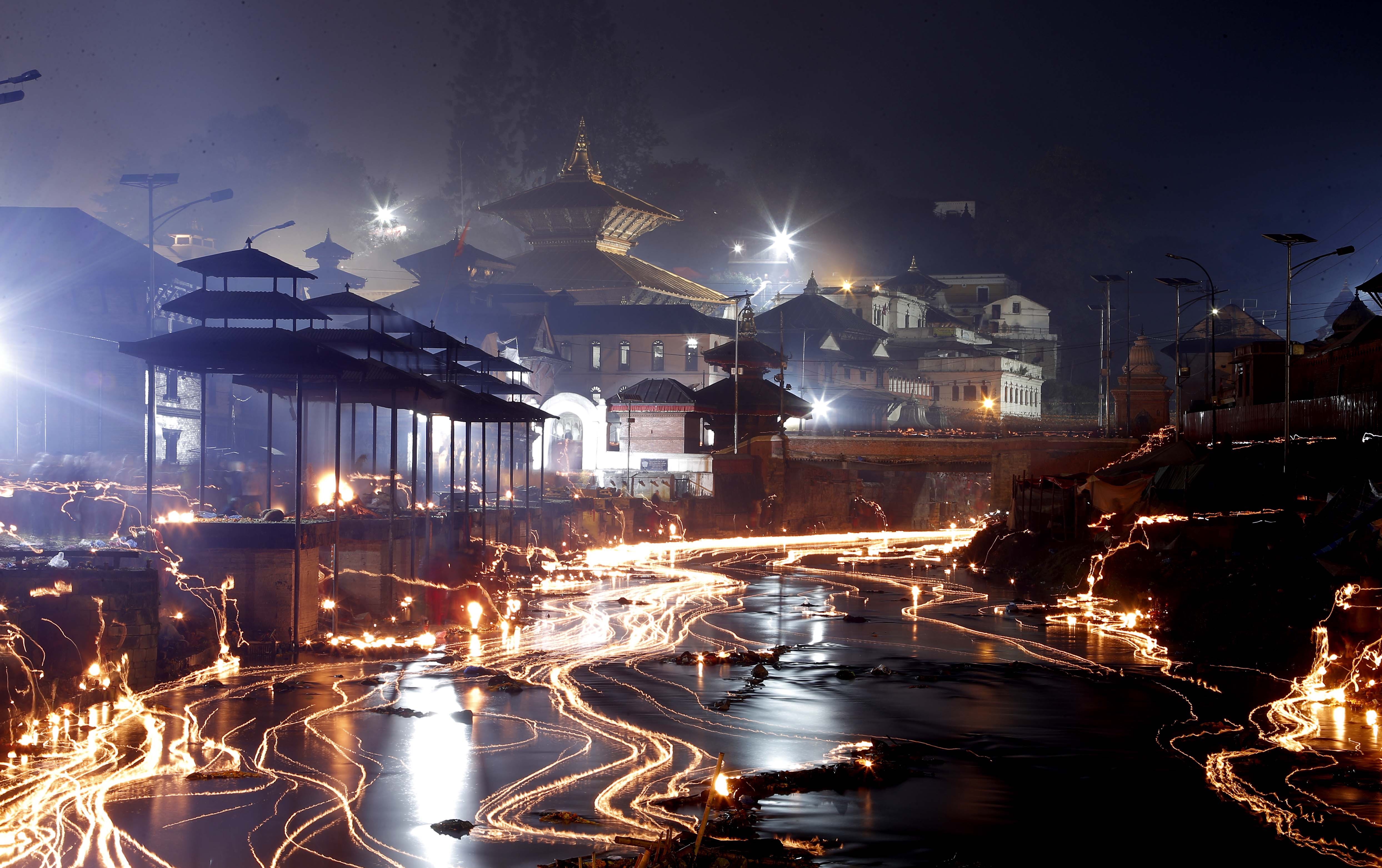 Bala Chaturdashi, one of the significant traditions among Nepali Hindus, is being observed across the country on Tuesday. It is also known as 'Satbeej Chharne Aunshi' or 'Satbeej Chharne din' (which roughly translates into a day where seven different grains are scattered) in remembrance of the departed souls.
The ritual is observed on Krishna Chaturdashi in the month of Mangsir as per the lunar calendar, which usually falls in the month of November.
Nepali worshippers recite prayers as they light traditional lamps in remembrance of their departed family members during the Bala Chaturdashi festival in major temples of across the country, including the Pashupathinath Temple in Kathmandu.
It is believed that, once the rituals are performed, the dead ones can secure a better place in heaven.
Here are some photos of the Bala Chaturdashi rituals: