Market
Skyworth launches 'Bigger Screen, Bigger Dream' scheme for World Cup 2022
Consumers can enjoy up to 33 per cent cashback on purchase of Skyworth televisions until December 15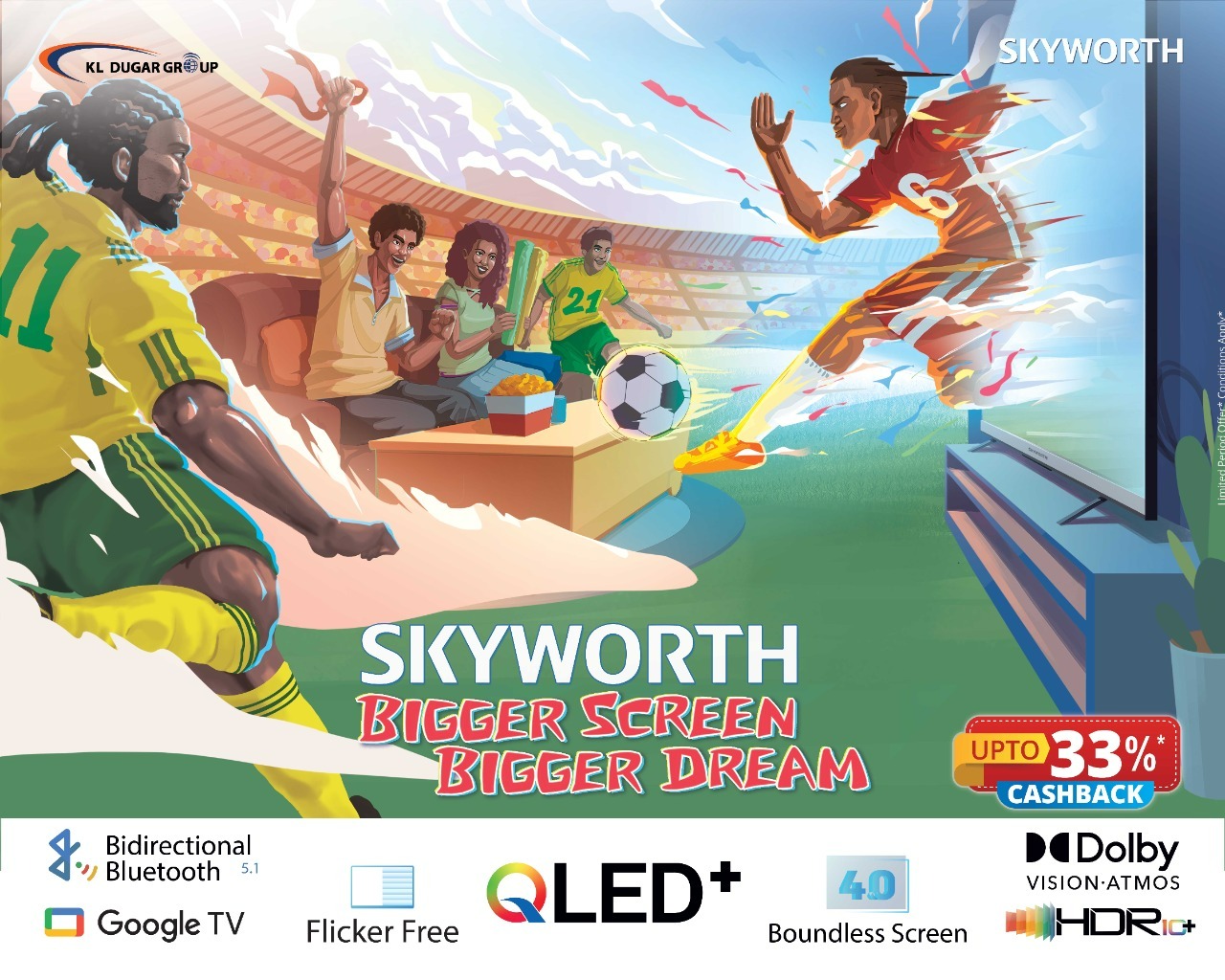 Smart Appliances Pvt. Ltd, the sole authorised distributor for Skyworth in Nepal, has launched a 'Skyworth Bigger Screen, Bigger Dream' scheme targeting the FIFA World Cup 2022.
Consumers can enjoy up to 33 per cent cashback on the purchase of Skyworth brand televisions, the company said in a statement. This scheme is valid up to December 15.
Coinciding with the scheme, the company, a consumer electronics arm of the K L Dugar Group, has also introduced 'Lead the Future' 2022 TV product QLED+ Google TV (SUE9500 series).
The new TV model features superb picture quality and unlimited content access powered by the latest Google TV OS. "Armed with Google's refined Android app, it enhances your viewing experience with a greater emphasis on personalised content and tailored recommendations built around viewing habits and interests," the statement read.
QLED Pro is a new generation of QLED TV with dual picture quality enhancers, according to the company. "Equipped with SKYWORTH latest Chameleon Extreme 2.0, it is a professional processor that intelligently analyses and processes images, precisely restores and reconstructs details to create movies with an illusion of new ones; enjoy them as captivating as they are."
SUE9500 is the first QLED that uses the backlight with a high color gamut without a flicker to ensure that the picture is rich and which protects the eyes. The series is available in 55", 65", and 75".