Football
HOME COMING
SAFF U-15 champions return home (Photo Gallery)
Nepal finish on the top in the three-team double round-robin competition with 10 points on the back of three wins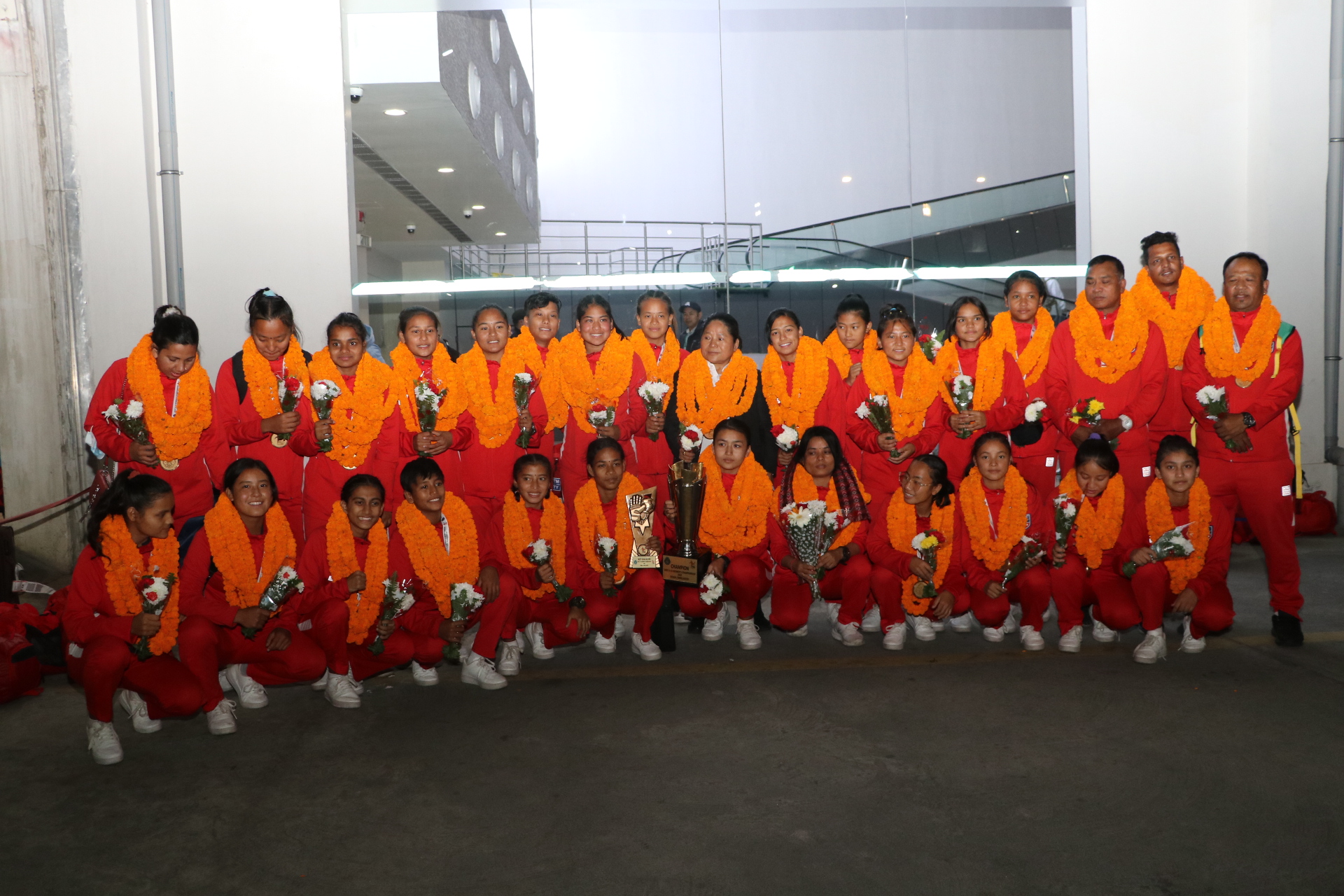 Nepali U-15 women's team, the winners of the SAFF Championship, returned home on a Himalayan Airlines flight from Dhaka, Bangladesh, on Saturday evening.
Officials from the National Sports Council and All Nepal Football Association, welcome the team on arrival at the TIA.
Nepal played out a 1-1 draw with hosts Bangladesh to claim their maiden SAFF U-15 Women's Championship.
In the three-team double round-robin competition, Nepal finished on the top of the podium with 10 points on the back of three wins.
Nepal opened their campaign with a 7-0 victory over Bhutan and beat Bangladesh 1-0 in the opening round. They overcame the challenge of an improved Bhutan 1-0 win.
Bangladesh settled for second place with seven points, while Bhutan finished without a point after losing all four games.
All photos: NepalMinute