Culture
Guru Nanak Gurpurab
How Guru Nanak's Nepal ties grew over the years (Photo Gallery)
Sikhs started moving to Nepal soon after Nepal's Gorkhali troops reached Kangra in 1815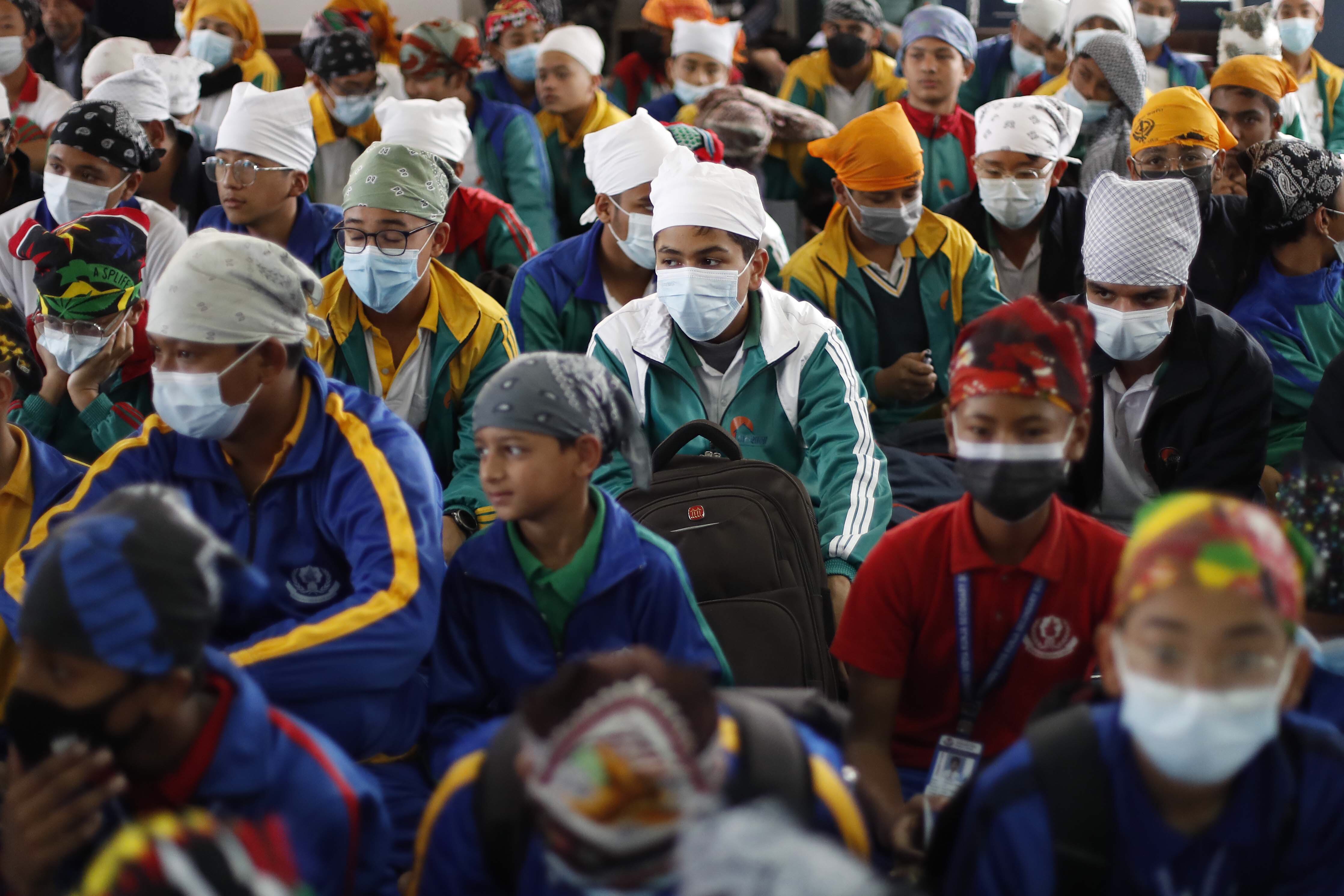 From Kathmandu to Birgunj and Krishnanagar to Nepalgunj, Nepali Sikhs have observed the birthday, marking Guru Nanak Gurpurab which falls on Kartik Poornima.
Sikh population in Nepal has been estimated at around 3,000. Gurpurab is observed on the birthday of Guru Nanak, one of the first ten Sikh gurus who popularised Sikhism, promoting kindness, humanitarianism, in the Indian subcontinent.
Guru Nanak and other Sikh gurus preached that there's one God. Sikhism is considered the fifth largest religion in the world.
Guru Nanak was born on 15 April 1469 in Pakistan. Nanak is said to have travelled across Asia teaching people about one god.
The god, he said, "dwells in every one of his creations and constitutes the eternal truth". Nanak's words have been listed as 974 poetic hymns in the holy text of Sikhism the Guru Granth Sahib.
Guru Nanak and Nepal
Guru Nanak is also believed to have visited Nepal, nearly 500 years ago, during his third Udasi, according to Manjeev Singh Puri, former Indian ambassador to Nepal and author of 'Sikh heritage of Nepal'.
Much information about Guru Nanak's stay in Nepal relies on oral history, Puri said. But several Sikh temples, Maths in Kathmandu valley show Nepal's age-old ties with Sikhs.
According to Puri, Guru Nanak, the first Sikh Guru, travelled to Nepal in search of the company of saints and a peaceful abode where he could meditate.
His travels covered western Nepal, the Terai, Janakpur, areas around the Koshi River and Tengbuche Monastery in the Everest region. He also stayed at different places in Kathmandu.
While in Kathmandu he meditated under a Peepal tree in Balaju, where a Nanak Math has been built.
Not just Guru Nanak, his eldest son, Baba Sri Chand, is also believed to have visited Kathmandu. He lived in Thapathali inside the location that now belongs to Kalmochan Ghat by the banks of Bagmati, according to Puri.
The two-storied building is located around the middle of the large courtyard surrounded by huts on three sides and a long old Dharmashala to the south. It houses a holy well, with Mool Mantra in Gurmukhi inscribed on it.
It houses the Guru Granth Sahib and has its caretaker, an Udasi saint.
Nepali Sikhs
The Sikh connection with Nepal developed during the reign of Maharaja Ranjit Singh when, around 1814-1816, the armies of the Sikh and Gorkha courts fought inconclusively in the Kangra region.
Later, when Maharani Jind Kaur escaped from the British, she came to Nepal and lived here for several years.
Accompanying her were Sikhs, many of whom settled down in the area around Nepalgunj.
In the 1970s and 1980s, the Sikh community in Nepal numbered more than a few hundred with a grand Gurudwara in Kupondole, Kathmandu, along with smaller Gurdwaras in Birgunj, Nepalgunj, Krishnanagar, and Butwal.
In 1861, when Rani Jind Kaur left Nepal after almost 11 years more families, who had stayed with her in Kathmandu, joined the Sikh families in Nepalgunj.
The small settlement of Sikhs that began with this handful of families in Nepalgunj has today transformed into a sizable community, estimated at around 3,000.
In the early 1950s, the Sikhs personally navigated the newly laid tracks of the Tribhuvan Highway from Jammu region and hauled their trucks to Kathmandu, according to Puri.
In modern times, Sikhs have played pioneering roles in Nepal, especially as transporters, engineers, doctors, police officers, teachers, educationists, pilots, and even in fashion design.
Some of them have even paved the way for popularising Punjabi cuisine in Nepal by setting up Punjabi restaurants.
They are also credited with introducing the first public bus service in Nepal.
See photos of Guru Nanak Jayanti celebrations in Kathmandu on Tuesday: