Football
Martyrs Memorial League
Clubs to get Rs3.25 million to prepare for top flight league
Martyrs' Memorial 'A' Division competition, which will be played in the double round-robin format, is slated for January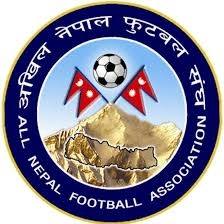 The All Nepal Football Association (ANFA) has announced an increase of Rs1 million for each top flight team to prepare for this year's Martyrs' Memorial League.
The 14-team 'A' division competition, to be played in the double round-robin format, is scheduled to start from the first week of January 2023. The teams will get Rs3.25 million, up from Rs2.25 million last season, for preparations for the league, which will get under way in December.
"ANFA has decided to raise the amount to Rs1 million for team preparations," said association spokesperson Suresh Shah. "The league will commence on January 26."
The ANFA meeting, chaired by its President Pankaj Bikram Nembang, also decided to award Rs7.5 million to the league winners, Rs5 million for the runners-up and Rs2.5 million for the second runners-up. Members and three representatives from each of the 14 participating clubs attended the meeting.
Likewise, the winners of a match will receive Rs50,000, while the player of the match will get Rs10,000. The league's best player will be awarded Rs300,000, according to the association. The competition's top scorer will receive Rs200,000, the best goalkeeper Rs150,000 and the best-emerging player Rs50,000.