Money & Finance
INTEREST RATE HIKE
Business community protests interest rate hike
After the latest revision, the interest rate on loans now hovers around 18 per cent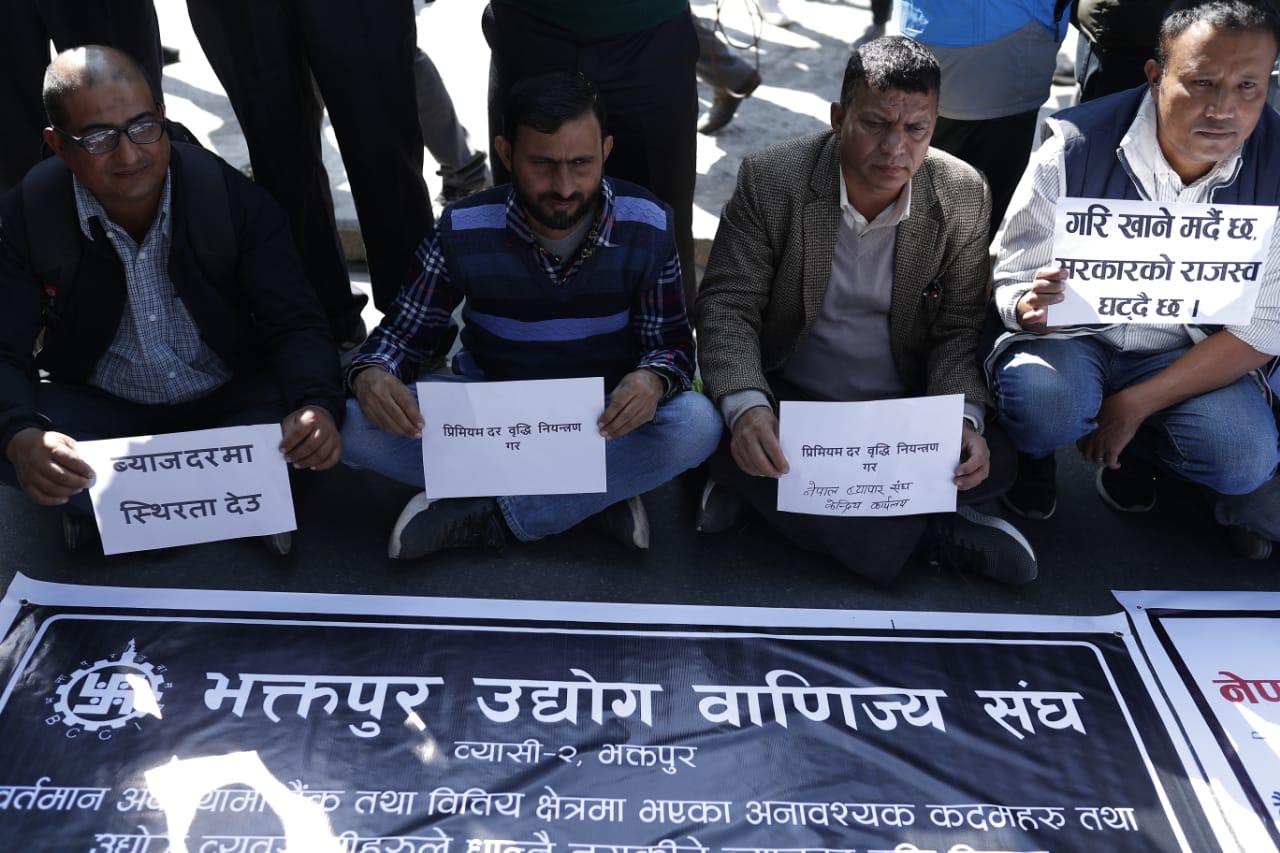 Private-sector industrialists and business people took to the streets against the rising interest rates of banks and financial organisations.
Amid a rising liquidity crunch, banks in Nepal are trying to attract depositors with competitive interest rates. However, this increases the cost of funds for the banks which then lend credit with even higher interest rates.
The base rate has already crossed 10 per cent on average, over which the banks are taking an eight per cent premium. With the latest revision, the interest rate on loans now hovers around 18 per cent.
Last year, the rate was in the single digit. However, the private sector has been protesting the hike, urging the government to lower the interest rate to a single digit.
With business slowdown amidst soaring inflation, borrowers are compelled to pay nearly double the interest rate. As the protestors complained, the economy of Nepal was "just taking off after the Covid-19 lockdown".
Friday's silent demonstration was organised under the leadership of the Federation of Nepalese Chambers of Commerce and Industry, which has been asking the government to intervene on the rising interest rates.
Nepal Rastra Bank increased the interest rates through its monetary policy to curb inflation and cope with decreasing foreign reserves. However, bankers defend their moves, citing it is a global crisis not limited to Nepal.