Life & Health
UK Nursing Jobs
UK Nursing Jobs: Nepali officials urge nurses to complain against frauds
Officials have reminded Nepali nurses seeking UK jobs that they need not pay a single Rupee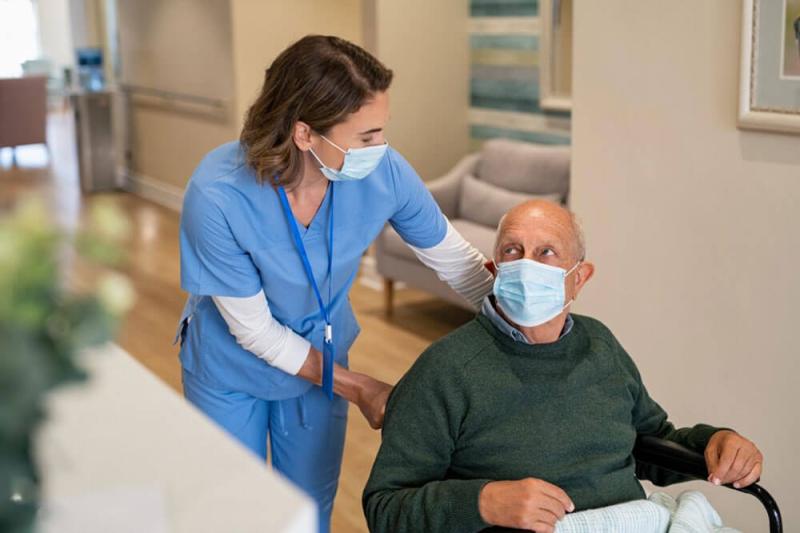 Amid reports of Nepali nurses falling prey to traps laid out by foreign employment agents, officials have made it clear that UK nursing jobs don't cost a single Paisa, and that they come free of cost.
They say a protocol for recruitment of Nepali nurses in the United Kingdom's healthcare system is currently being finalised by the Ministry of Labour, Employment and Social Security, which is working together with the UK government.
That's why it has yet again reminded Nepal's nursing job aspirants that "they need not pay any money to anybody".
Rubbishing any third-party roles, the Ministry says that the recruitment process is entirely a government-to-government deal or agreement. In a statement, it said that it has noted reports of "illegal involvement of agents in the process".
The Nepali government's move follows a September 25 news report in the UK's Guardian newspaper which stated that "plans to recruit nurses from Nepal to help plug shortages in the National Health Service will expose workers to an unacceptable risk of exploitation".
It quoted experts who feared that "many Nepali nurses can become a victim of the frauds".
The Ministry however has not received any such complaints till now.
Legal action
Yet Dundu Raj Ghimire, spokesperson at the Ministry of Labour, Employment and Social Security, told NepalMinute.com: "If anyone is trying to convince you that s/he will help in the selection and recruitment process, that's wrong. That could lead to cheating."
Those knowledgeable about such people can call at the Ministry's helpline number 1141 or can file a written complaint, he added.
Ghimire stated that the government will follow a zero-tolerance policy on any unfavourable activities against the agreement between Nepal and the UK governments.
There will not be any involvement of any third party in the process, the Ministry said in its statement, adding, "If anyone is trying to convince you regarding the co-ordination with government officials for selection or are asking to give money for the purpose this is case of fraud."
Ghimire said: "Any such person or company involved in such fraudulent activities will be punished."
Protocol
As per the agreement of recruitment of Nepali nurses in the United Kingdom's Department of Health and Social Care, an implementation protocol is being finalised.
The recruitment of the nurses will begin after the Nepali government accepts the protocol.
The selection process will be done jointly by the UK's Department of Health and Social Care and Nepal's Department of Foreign Employment. A separate implementation unit has been established in the department for proper implementation of the protocol.
A bilateral agreement signed between Nepal and the UK governments on August 22 paved the way for recruitment, which will see thousands of Nepali nurses working in the UK's health sector. The recruitment process is expected to begin soon.
Nepali citizens aged between 20 and 45 years holding a valid Nepali passport, who have pursued Staff Nurse, Bachelor's Degree in Nursing (BSc) or Bachelor of Nursing or Master's degree in Nursing from a recognised institution by the government of Nepal are eligible to file application.
The applicant should have an active professional license from the Nepal Nursing Council and at least two years of experience in a registered hospital in Nepal.