Life & Health
Spurt in dengue cases mounts pressure on health-care system
According to the Health Ministry data, Kathmandu has the highest number of reported cases at 9,526, followed by Lalitpur (6,548) and Makwanpur (2,766)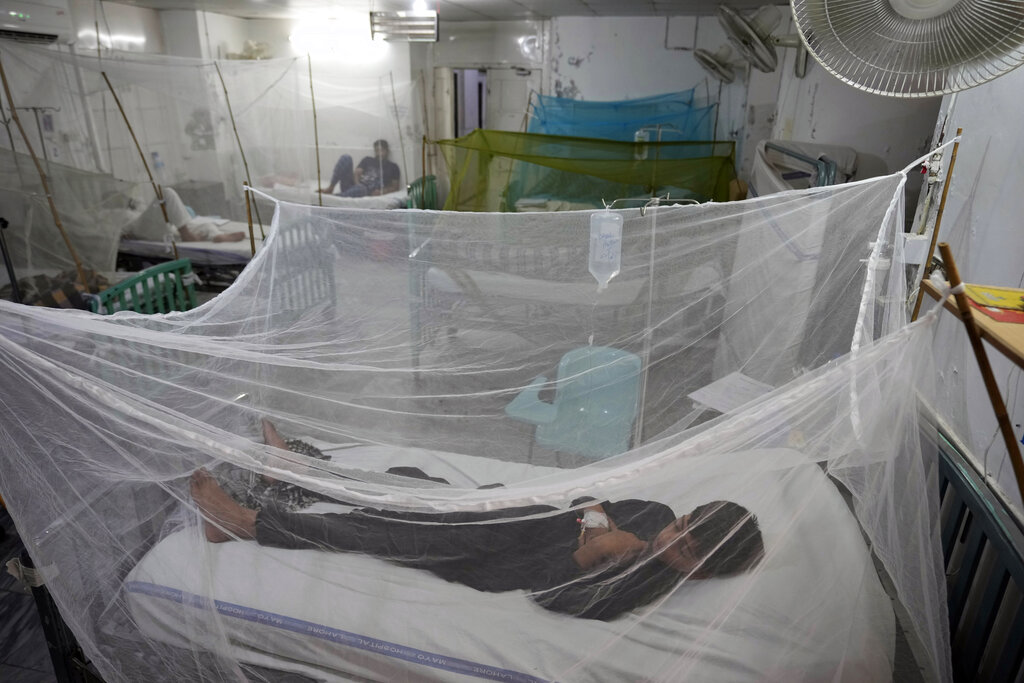 ​The country is grappling with the growing cases of dengue fever, mounting pressure on the healthcare infrastructure.
The spread of dengue continued to worsen, as four people died on Tuesday – the worst single-day deaths – taking the toll from the vector-borne disease to 38, according to the latest data released by the Ministry of Health and Population.

Of the total 28,109 dengue cases reported across Nepal till September 28, nearly 80 per cent came from Bagmati Province at 21,975, according to the Ministry of Health and Population. Lumbini Province is the second on the list with 3,125 cases of infection.

The top 10 districts constitute 85 per cent of the total dengue cases at 24,099, with sporadic cases reported from other districts. At 9,526, Kathmandu has the highest number of reported cases, followed by Lalitpur (6,548), Makwanpur (2,766), Dang (1,473), Bhaktapur (1110).
​​​​​​As a result, many hospitals in parts of the country, especially in the capital, have been facing a lot of pressure leaving In-patient Departments full, and​ Out-patient Departments stretching.
"We are coordinating with districts and provinces that are reporting a higher number of cases," the EDCD said in a statement. "However, the penetration at the local level needs improvement to control dengue in Nepal."
Severe in people with co-morbidities
Dengue is a vector-borne disease carried by female Aedes aegypti mosquitoes and, to a lesser extent, Aedes albopictus, according to the World Health Organization.
As per the Epidemiology and Disease Control Division (EDCD), about 20 people who died of the dengue infection had underlying medical conditions.
"People with kidney failure and under dialysis, liver diseases and severe pneumonia have died of the infection," said Dr Gokarna Dahal, chief of the vector-borne disease control section at the EDCD.
Immuno-compromised people are more vulnerable to infections because of their weakened immune systems.
Dr Sher Bahadur Pun, chief of the research unit at Sukraraj Tropical and Infectious Disease Hospital said: "When such people get infected from dengue their health condition becomes severe."
Delayed hospital arrival
Aches and pains, eye pain typically behind the eyes, muscle pain, joint or bone pain, nausea and rashes are some of the dengue symptoms.
Dengue can be severe when there is severe abdominal pain, rapid breathing, persistent vomiting, blood in vomit, gums and nose bleeding, and a rapid decrease in platelet count. These are some of the warning signs of dengue.
Dr Dahal said: "Patients who develop warning signs are at high risk of developing severe dengue, which could lead to death."
There is no specific treatment for dengue/severe dengue. But the WHO says that early detection of disease progression associated with severe dengue and access to proper medical care lowers fatality rates of severe dengue to below one per cent.
Early medical intervention is necessary for the patients, Dr Pun advises. "Delay in hospital arrival of such patients will lead to death."
Higher fatality in 40-45 age group
A number of people who have died from the dengue infection are under 50 years. As per the EDCD data, at least 25 people who have died from the disease are aged below 50 years.
Dr Pun said: "The population is active and is mobile. Therefore, they are likely to be bitten by mosquitoes as they move from one place to the other. So whenever there are large cases, it is likely that the number of death too increases."
Patients can recover from dengue, Dr Pun says, while warning, "but a delayed treatment raises the fatality rate. Patients should seek medical advice, rest and drink plenty of fluids."
Preventive measures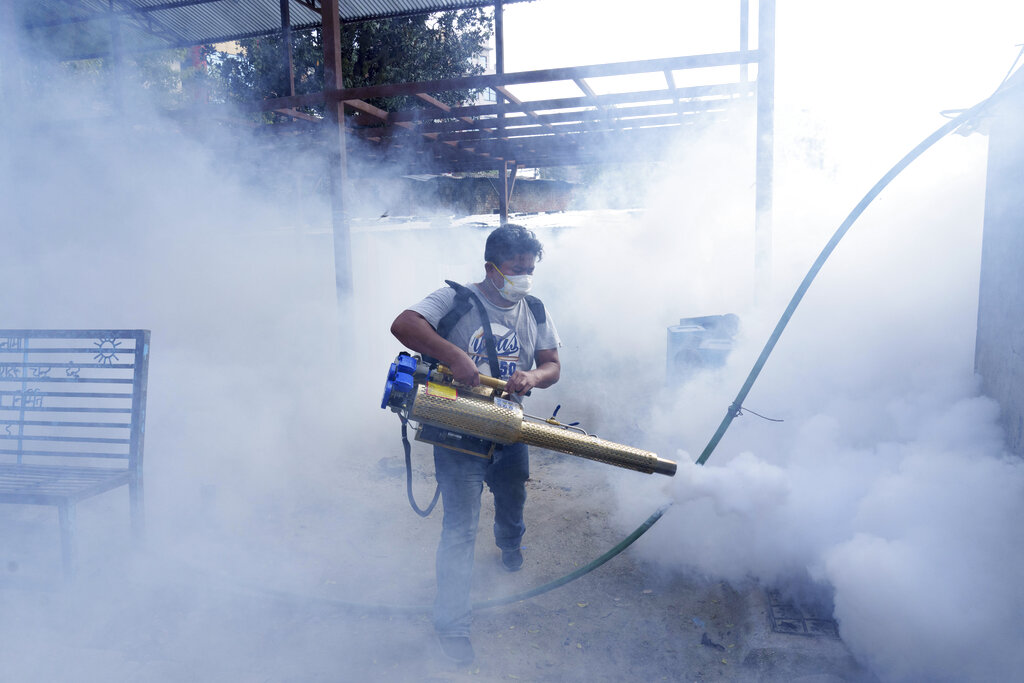 Covering and cleaning water tanks and flower pots regularly and not letting water stagnate in areas around will prevent the breeding of mosquitoes. Besides, mosquito nets should be used while sleeping in the afternoons and at nights.
Dr Sameer Adhikari, assistant spokesperson at the Ministry of Health and Population said: "Search and destroy the possible areas of mosquitoes breeding areas.
Using insect repellent, wearing long-sleeved clothes and controlling mosquitoes both inside and outside houses will help prevent dengue."
Post-dengue symptoms
Although most dengue victims survive, many patients experience post-dengue fatigue for months after recovery. Such syndrome includes prolonged chronic fatigue, headache, lack of orientation in work, depression etc.
A paper published by researcher Kai-Che Wei and co-authors from Taiwan reveals that such syndrome lasts anywhere from three to six months up to two years.
Dr Pun added: "One must eat healthy and nutritious food to eliminate such syndrome."