Basketball
WOMEN'S BASKETBALL
Nepal make light work of Bhutan
Nepal's dominant display gives them a comfortable 65-26 win over Bhutan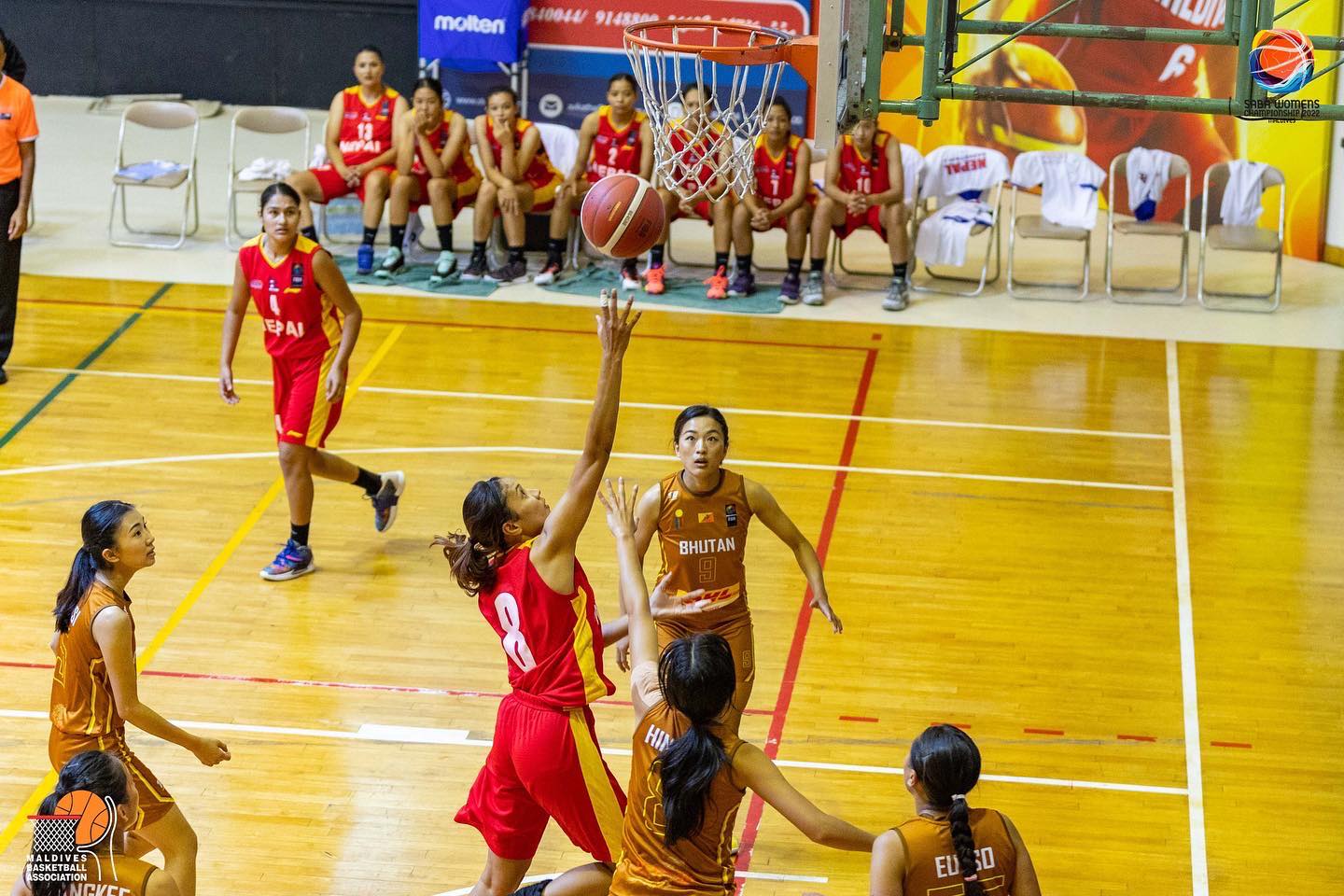 Nepal scored their second straight win, beating Bhutan 65-26 at the SABA Women's Championship in Male on Wednesday evening.
Both sides had a poor start to their campaign – Nepal losing to host Maldives 51-47 and Bhutan going down to Sri Lanka 98-33.
However, Nepal put that loss behind them to score a 55-49 victory over the defending champions Sri Lanka in a close contest on Tuesday. Nepal then posted a facile 65-26 win against Bhutan.
With two wins and a loss, Nepal's championship hopes now depend on the results of other matches.
After the second successive defeat, Bhutan are out of contention despite having a match left against Maldives. Bhutan will play Maldives in the last match of the competition on Thursday.
On Wednesday, Bhutan presented a strong challenge in the opening quarter to keep up with Nepal, trailing by two points at 12-10. But they ran out of steam as the match wore on as Nepal extended the lead to 28-15 at the end of the second quarter.
They added another 14 points in the third to close the third at 42-19. Nepal dominated the fourth and final quarters, netting 23 points to win the match by a wide margin of 39 points.